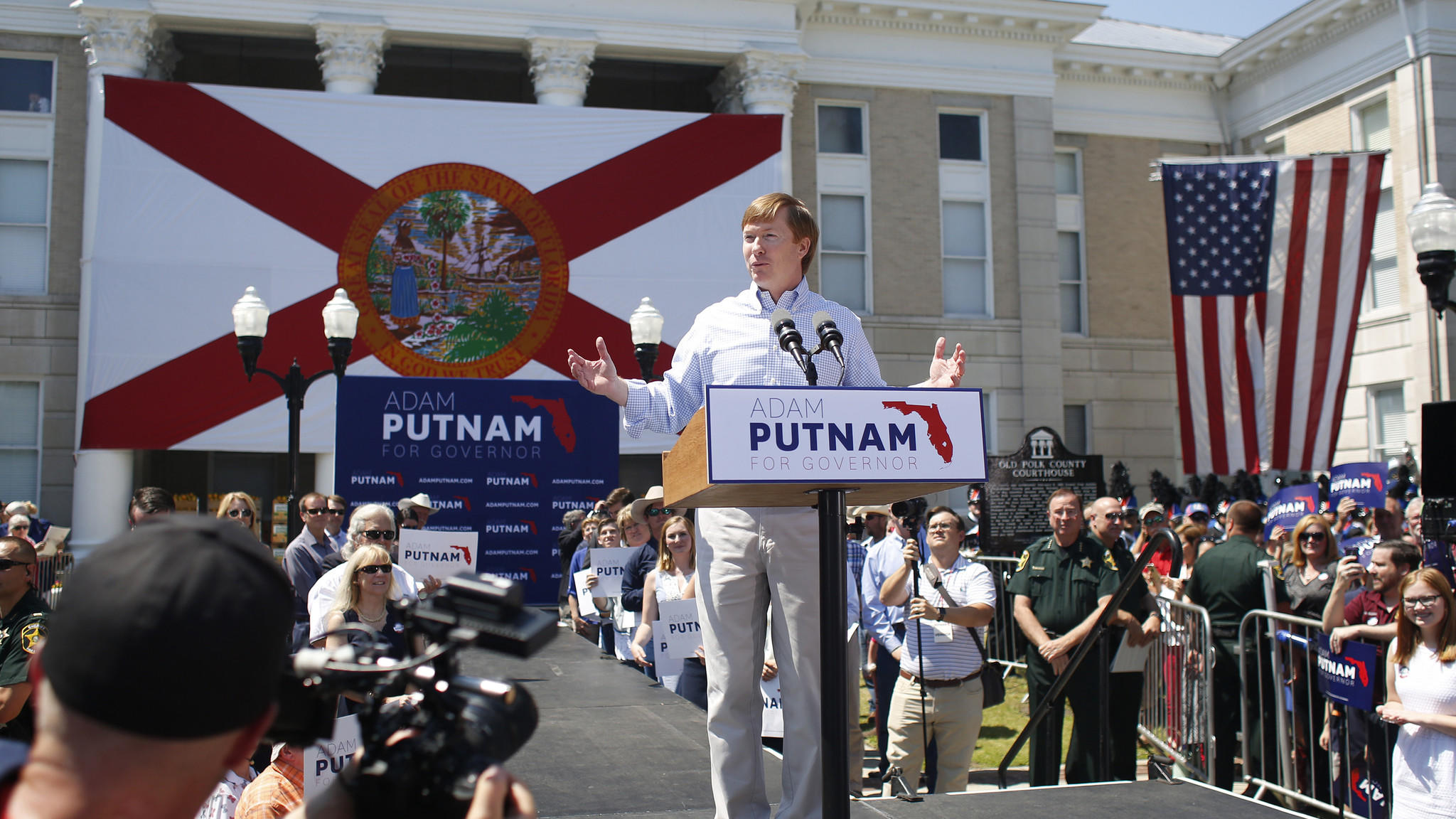 Nothing divides the people of this nation like the issue of abortion. Not even guns.
If you support a woman's right to terminate her pregnancy, opponents will scream that you're a baby murderer.
On the other side, if you believe life begins at conception and is sacred, you must be a zealot or a sexist pig trying to control a woman's body.
There really is no middle ground, and GOP gubernatorial candidate Adam Putnam basically just ensured it will be a major issue in the upcoming election, perhaps even eclipsing the battle over gun control.
Saturday at a Republican campaign forum, Putnam said that if he is elected this fall and a so-called heartbeat bill reaches his desk, "I will sign it. That life is real. It should be protected. It should be defended."
That's not an example of campaign pandering to friendly voices. That's a core belief for Putnam and many conservatives, and there is no compromise. To them, Roe v. Wade, the 1973 Supreme Court decision that legalized abortion, is one of the darkest days in the history of the United States.
So, if Republicans keep control of the Governor's Mansion and the Florida Legislature, we probably should expect that "heartbeat bill" Putnam alluded to will show up here in some form.
And we also should expect opponents will pull out every legal or political means to block passage of such a law.
The heartbeat bill — signed into law last week in Iowa — outlaws abortion once a fetal heartbeat is detected. That usually happens at about six weeks, and many women may not even realize they are pregnant by then.
There are exceptions for rape and incest.
The previous Iowa law allowed abortions up to 20 weeks of pregnancy.
Iowa Gov. Kim Reynolds released a statement after signing the controversial bill that said in part: "I understand that not everyone will agree with this decision. But if death is determined when a heart stops beating, then doesn't a beating heart indicate life? For me, it is immoral to stop an innocent beating heart. For me, it is sickening to sell fetal body parts. For me, my faith leads me to protect every Iowan, no matter how small."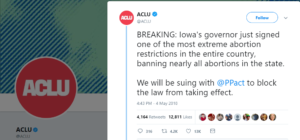 This may be the opening abortion opponents have longed for, since it obviously will trigger a legal fight that could go all the way to the U.S. Supreme Court they believe is tilted their way now. The American Civil Liberties Union immediately announced it will sue to have the Iowa law overturned, and others will follow.
Florida is no newcomer to the abortion debate. In January, a judge declared a law requiring a woman to delay an abortion by at least 24 hours after visiting her doctor was unconstitutional.
But none of that likely would deter Florida legislators from moving ahead with their own version of a heartbeat bill.
That's why it could become the defining social issue of the upcoming campaign for control of the Legislature and governor's mansion.
Yes, gun control will continue to be a major debate, but there can be nuance there, despite what Marion Hammer and the National Rifle Association believe. People can support the Second Amendment and still favor some restrictions on gun ownership.
There is no such gray area in abortion.
And in saying he would sign a heartbeat bill, Putnam just raised the stakes in a campaign that already was assured of contentious and bitter.
Compromise? On this issue?
Forget about it.