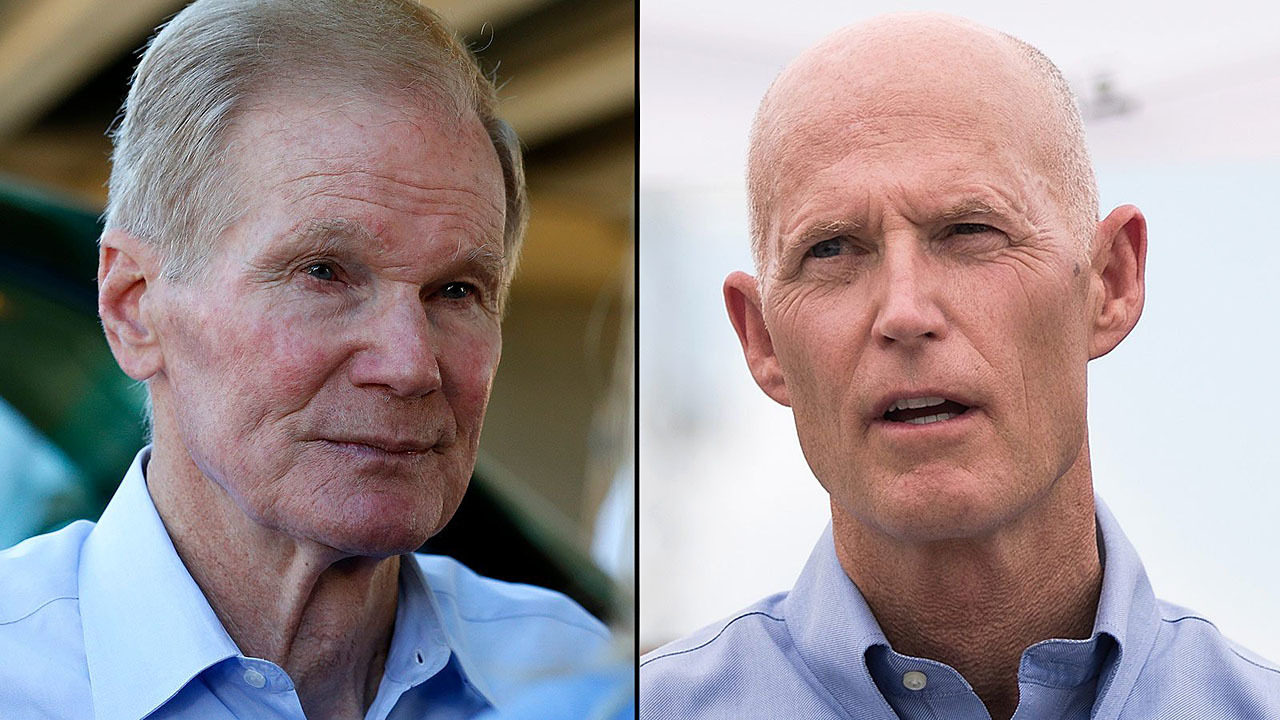 A new poll from Florida Atlantic University shows Gov. Rick Scott with a four-point lead over incumbent Democratic U.S. Sen. Bill Nelson.
Scott, a Naples Republican, earns 44 percent of support from registered voters, with Nelson sitting at 40 percent. Another 16 percent say they're undecided.
The poll was conducted by Florida Atlantic University's Business and Economics Polling Initiative from May 4-7 and surveyed one thousand registered voters in Florida.
That's a turnaround from the initiative's previous poll, released in late February, when Nelson was leading 40-38 percent. However, that poll was conducted before Scott formally entered the U.S. Senate race.
The most recent poll paints a better picture for Nelson when looking at likely voters rather than registered voters. Among likely voters, the race is neck-and-neck, with Nelson and Scott tied at 45 percent support and the remaining ten percent still undecided.
While the Polling Initiative currently shows Scott at least tied with Nelson, the RealClearPolitics polling average has Nelson up four points.
And with six months to go until Election Day, a lot can change, especially with the amount of money expected to be poured into the high-profile contest.
Kevin Wagner, a research fellow at the Polling Initiative and a professor of political science at FAU, summed up the results by saying, "The Senate race in Florida continues to be very close and is going to be one of the most expensive and competitive contests in the nation."
Scott officially announced his run for the Senate last month. He's unable to run for another term as governor due to term limits. Nelson has represented Florida in the U.S. Senate since 2000.