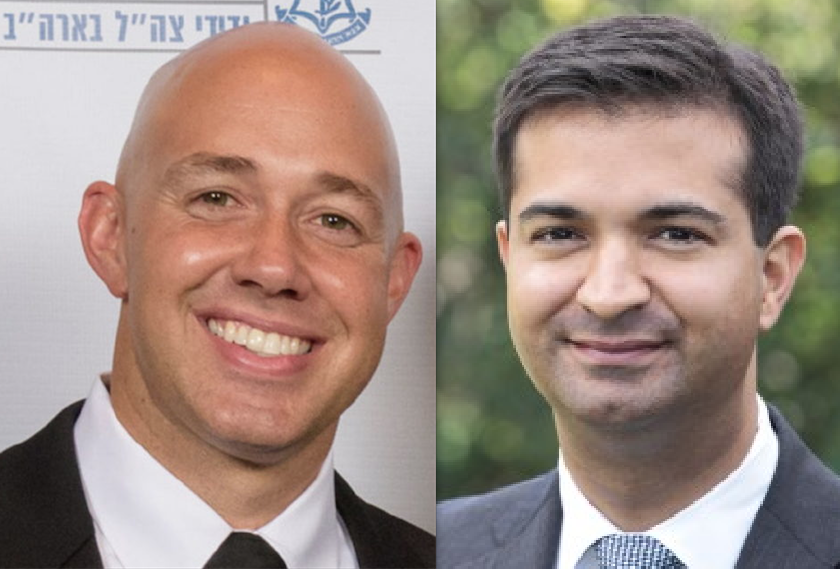 What's old is new for the Congressional Leadership Fund, a super PAC dedicated to maintaining the Republican majority in the U.S. House of Representatives.
During a conference call with media ahead of the 2018 midterms, CLF emphasized its paradigm shift in campaign strategy; rather than focus almost exclusively on big TV buys, the group is investing heavily in groundwork in the field.
The move is evident in Florida, where two CLF field offices operate in districts held by Republican congressmen Brian Mast and Carlos Curbelo, both of whom are considered vulnerable by pundits and pollsters alike.
CLF's field strategy has been in play since February 2017, but the group has continued to demonstrate its dedication to the old-fashioned, localized approach — one that it hopes will work for the other 29 districts across the nation where Republican incumbents face tough Democratic challenges.
"This micro-targeted focus on ground game will be a key component to maintaining the Republican majority in 2018," said CLF Executive Director Corry Bliss.
The field advocacy is data-driven, backed by surveys of local electorates. In each district, the PAC conducted issue surveys and developed messages accordingly. Give or take, the group targets between 50,000 and 80,000 voters per district. High school- and college-aged volunteers make up the typical demographic for CLF field workers who are making phone calls and knocking on doors.
In CD 18, held by Mast, organizers are messaging on veterans' issues, highlighting Mast's opening of an office in the local VA, along with his work on Lake Okeechobee.
In Curbelo's South Florida district, CD 26, the group's strategy is different.  
"For Curbelo, our biggest focus is talking about his work on immigration, protecting the Everglades …  as well as the Keys and national marine sanctuaries," CLF Communications Director Courtney Alexander told Florida Politics.
The messaging is part of a three-pronged strategy CLF has adopted: ensuring the middle class is aware of Republican-backed tax cuts and their anticipated benefits, localizing each election, and reminding voters that if Democrats usurp the majority, Minority Leader Nancy Pelosi of California, someone the group describes as divisive, would become Speaker.
In close races in the Sunshine State, the 'localizing' tool appears to be most apparent. Though, notably omitted is discussion of gun issues, which could make or break Mast and Curbelo in the wake of the Feb. 14 massacre at  Marjory Stoneman Douglas High School. Both candidates have separately messaged on gun control, with Mast going as far as penning a high profile op-ed supporting an assault-weapons ban.
When asked if CLF planned to incorporate gun control in its messaging on behalf of the two congressmen, Alexander maintained the group's work would focus on their congressional achievements.
"Both Congressman Mast and Congressman Curbelo are strong incumbents that run good campaigns and are doing a really good job — a really good job representing their constituents," Alexander said. "Our job at CLF is to promote the policies that they're doing, or what they're accomplishing on behalf of their constituents and the work that they do on local issues."  
And while CLF is investing heavily in groundwork, it's not planning to skimp on television spending — at least not to a noticeable degree.
Ahead of the midterms, CLF set out to raise and spend $100 million. According to the group, it's on pace to break that goal and has surpassed previous fundraising records. Florida Politics reported in April that Mast and Curbelo are reaping the benefits of that fundraising, with early ad buys reaching $1.67 million for Curbelo in Miami-Dade airwaves, and a bit of digital spending coming Mast's way. CLF has dedicated $10 million — an unprecedented amount for the group — on digital ads in targeted districts across the nation.
CLF did not have details ready for other congressional races, notably CD 7 held by Democratic Rep. Stephanie Murphy. She will face a potentially tough battle against the Republican nominee, from a bench that includes Scott Sturgill, state Rep. Mike Miller, Vennia Francois, and Patrick Weingart.
Alexander, however, hinted that Murphy will be affronted with opposition research from the super PAC.
"There is oppo on everybody, and there is certainly oppo on Stephanie Murphy," Alexander said.