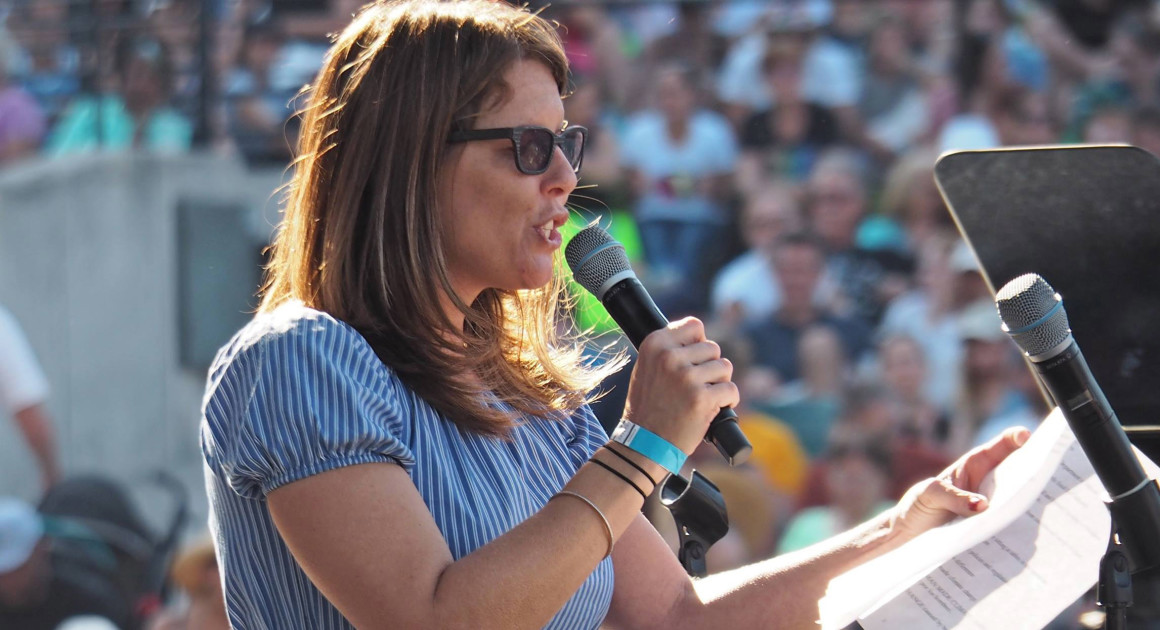 Former Miami Beach City Commission candidate Rafael Velasquez has filed a defamation lawsuit against congressional candidate Kristen Rosen Gonzalez, after she accused Velasquez last year of exposing himself to her following a dinner.
Velasquez confirmed the filing with a post on Twitter.
In a statement on the lawsuit, Velasquez calls the Rosen Gonzalez accusations a "cheap political ploy," saying she made the claims "to influence a close election and thrust her own congressional campaign into the middle of a discussion about sexual harassment and abuse, thereby manipulating the media to gain notoriety and sympathy as a champion of the #metoo movement."
The allegations were first made by Rosen Gonzalez in October of last year. She says the two were together after a dinner when he began aggressively flirting with her before exposing himself. "He started to get really abusive, to say, 'I know you want it,' " Rosen Gonzalez said. "And then he exposed himself."
Following the accusations, Velasquez went on to lose his bid to serve on the Miami Beach City Commission. Rosen Gonzalez, who plans to step down from her own Miami Beach commission seat in order to continue her congressional run, had actually endorsed Velasquez's candidacy before making the allegations.
Velasquez denied the claims at the time, saying, "The whole Weinstein thing is in the news. Maybe she thinks she can get some traction from it." He added, "I don't want to speculate but I know that she seeks national attention as she's running for office herself."
Velasquez was also accused by publicist Frances Alban of groping her and sending a text message afterward saying she "felt good." He denied those allegations as well, saying he never groped her. However, text messages were produced by Alban confirming the message sent by Velasquez.
Prosecutors ultimately declined to charge Velasquez over his alleged actions regarding Commissioner Rosen Gonzalez. But Rosen Gonzalez claimed at the time it was she who decided not to pursue charges.
"When his repeated inappropriate behavior towards other women was also exposed and his commission opponent was elected, I thought the public trust was protected and advised the state attorney that I did not wish to press charges," she said.
Velasquez calls her claims "a slap in the face to every true victim of sexual assault, and therefore, I will not rest until she is held accountable for her vile actions."
Velasquez's attorney, Jason Alderman, released a statement saying that they "fully expect a jury to hold Ms. Rosen Gonzalez accountable for all the damages she has caused to my client."
Rosen Gonzalez is one of five Democrats running to replace the retiring Ileana Ros-Lehtinen, a Republican, in Florida's 27th Congressional District.