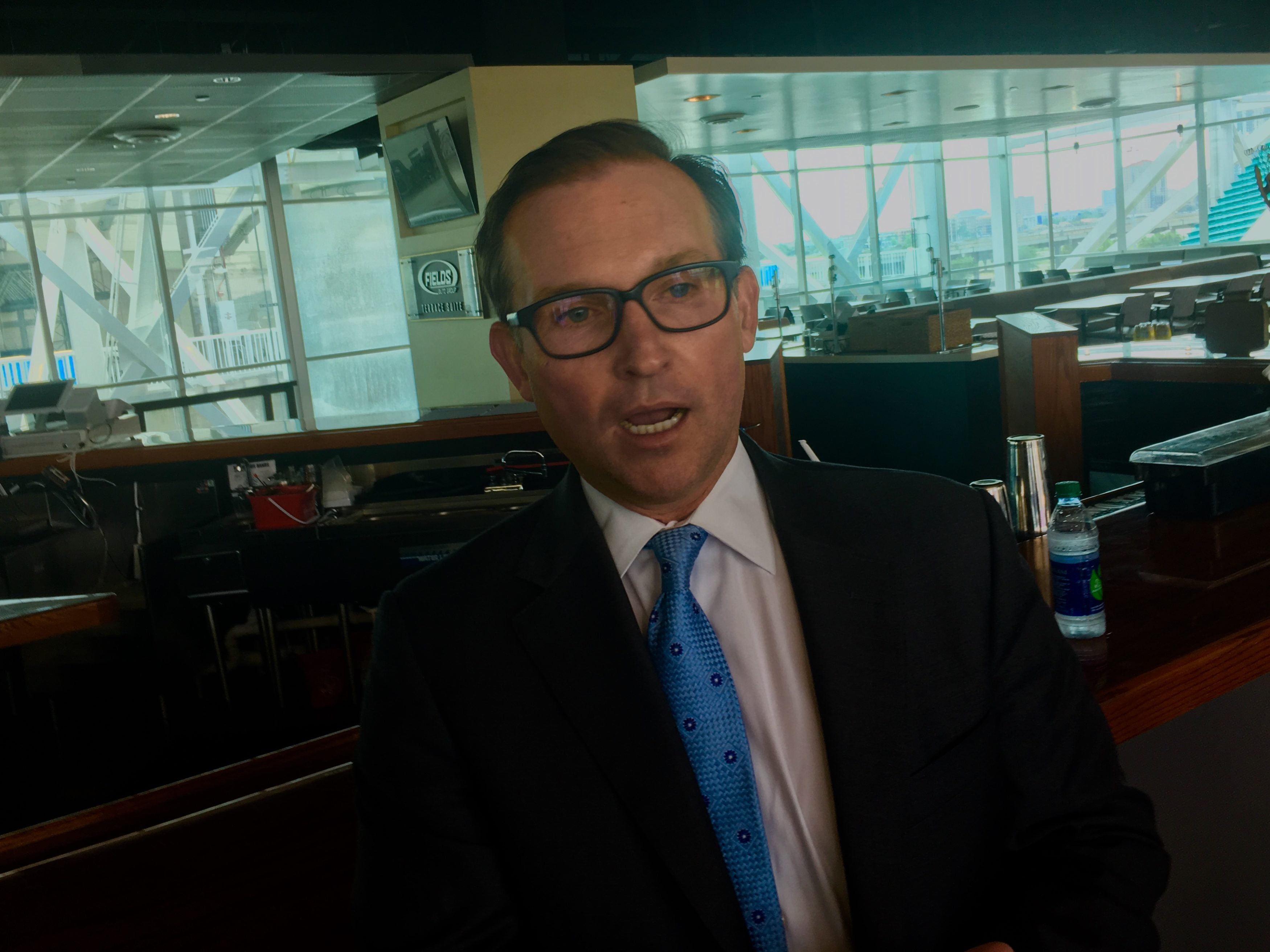 The city of Jacksonville's approach to handling public records has taken criticism from multiple sides in the last week.
Among the charges: that the city is contravening the letter and the spirit of open government by slow-walking requests, by vetting seemingly problematic applications with affected officials before fulfilling them, by claiming exemptions from disclosure, by not providing complete email and text records for public officials, and so on.
On Wednesday, Mayor Lenny Curry denied those assertions, a day before city officials took questions from City Council President Anna Brosche's "Task Force on Open Government."
"I'm proud of our record on transparency," Curry said. "Me, myself, and my administration, we comply with the Sunshine Laws, which result in transparency and when and how you provide information. And so, yeah, I'm proud of our record."
"Any public record that the media wants," Curry added, "[that] is in accordance with the law, when asked, is provided."
After the media panel wrapped last week, one of his OGC colleagues, per the minutes of the meeting, "expressed doubts about the public records obstacles and delays described by the media panel."
Thursday saw administration officials drawing a narrative of substantial compliance with requests.
Documentation was provided showing that citizens' public records requests are substantially fulfilled, even as math didn't always add up. For example, in FY 16/17, 1527 requests were received, with 1478 closed and 61 cancelled (a total of 1,533). And thus far in FY 17/18, 845 requests have been received, with 783 closed and 29 cancelled.
Of course, the issue for media last week wasn't substantial compliance with media requests, but elided material, or material presented at a prohibitive cost. Included among that latter category: Florida Times-Union requests for applications for the Kids Hope Alliance CEO position (estimated at $170), and requests for emails regarding two specific search terms that resulted in months of negotiation and an invoiced cost of $130 for 4.5 hours of work.
Marsha Oliver, spokesperson for the Curry administration, and Craig Feiser, records custodian from the Office of General Counsel, addressed what Chair Sherry Magill called a "difference of opinion" regarding the internal process of review of sensitive requests and timeliness of response.
Feiser noted, vis a vis the examples, that by and large requests don't have those kinds of charges enumerated above.
Feiser, who has been on the job for six months, noted that his role is to process media requests in conjunction with the administration.
"We've been reasonably prompt," Feiser said, saying that he had no request that was currently open, and that he offers "advise and counsel" to the administration regarding the release of sensitive requests.
"I can count on less than one hand the times we've had … internal discussion about whether something may or may not be exempt," Feiser contended. "That has not happened very often. I have provided almost every single thing that was requested of me."
Feiser also contended that occasions in which charges have been estimated have been few and far between.
"I haven't had any complaints about that," Feiser said, noting that "the charge hasn't been much."
"Frankly, I'm proud of the way things have gone the last six months," Feiser said, noting that he himself is a "former journalist" who understands "the importance of open government," and that he and the administration are "absolutely committed" to transparency.
Oliver, who came to city employ from the School Board, noted that the city has a "very specific process" with someone who "knows the law handling it."
Broad search terms, such as "The Landing," brought forth 40,000 emails, which created responsivity issues, Oliver said, requiring refinement.
The "review" process, Oliver added, is intended to ensure accuracy and protect confidentiality.
"We have to review every single email," Oliver asserted.
Feiser added that the costs, roughly $19 an hour for review via a paralegal, are reasonable.
Oliver noted that the city rarely charges for requests, describing the city's "practices and procedures" as "quite generous."
Another city lawyer, John Philips, pushed back harder, noting that the city ultimately decides whether something is confidential or not.
An example of confidential information, said Oliver, would be information regarding cybersecurity, which is privileged in light of the "potential threat" to the city. (An example of that: the request from Reuters from earlier this month).
"It's rare that we've done that," Feiser added.
A task force member noted that internal emails spotlighted Feiser writing to an administration member that "I don't have a problem giving this to a reporter unless you do."
Feiser allowed that an administration member could have a "concern," noting that he may not have chosen that language "carefully."
Email accessibility, including a complete record of city emails and calendars, was also spotlighted by the task force.
Feiser said he didn't know of "incomplete calendars" being available, and said he'd told reporters that information that hadn't been uploaded could be resolved via request.
Oliver noted that the Mayor's emails are uploaded up to three times a day, a "tool the city's implemented to facilitate and make that process easier."
Oliver contended that all emails to the Mayor are made available, and that many of them are grist for story ideas.
A task force member noted that there were no internal emails for days to the mayor.
"For the most part, the mayor does not use email internally to communicate," Oliver contended. "I have not emailed the mayor in weeks."
Oliver allowed that Curry "probably" does use text messages, and said the public can request those messages.
Oliver also defended the administration practice of not allowing department heads to talk to press, saying that she doesn't "support that type of environment" given the inability to refine messaging.
"The goal is to be able to build collaborative relationships with media professionals … to ensure we are aware of the information and the inquiry," Oliver contended.
Last week, at least one panelist noted that historically access was provided directly, without the conduit.
"I certainly don't want to open the newspaper to see a department head [taking a position] on behalf of the administration of which we have no knowledge," Oliver said.