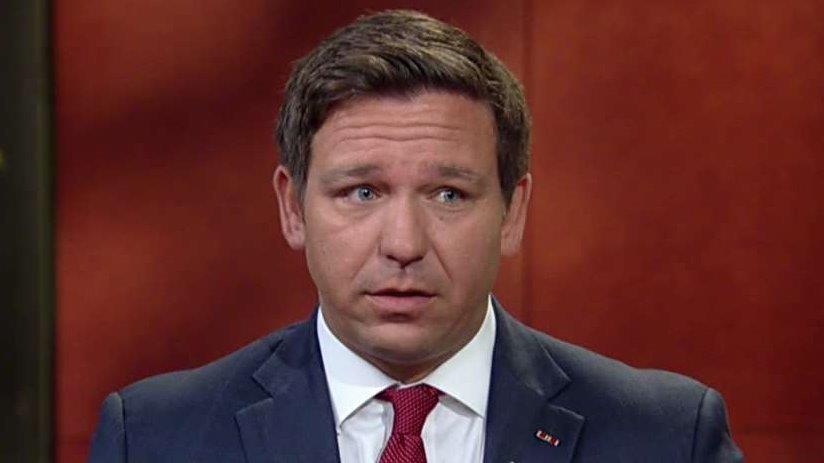 Florida Democrats want Northeast Florida U.S. Rep. Ron DeSantis to come clean about the contact he had with former RNC deputy finance chair and major gubernatorial campaign backer Elliott Broidy relating to Qatar.
The Florida Democratic Party is pointing to a Monday report from The Associated Press about Broidy lobbying in favor of anti-Qatar policies in Washington in order to ingratiate himself with Saudi Arabia and the United Arab Emirates and possibly nail down up to $1 billion in business deals.
"New reports have raised the chilling prospect that Ron DeSantis' outspoken opposition to Qatar was part of a quid-pro-quo with one of his leading donors, Elliott Broidy. DeSantis should immediately disclose whether he had any conversations with Broidy about U.S. policy towards Qatar. Floridians deserve a governor who will stand up for them — not someone who is controlled by DC lobbyists and foreign governments," said FDP spokesperson Kevin Donohoe.
FDP then openly questions whether DeSantis' hardline stance on Qatar may have been due to direct lobbying from Broidy, who is also a member of DeSantis' national finance team.
"AP reports that Broidy worked to influence at least one member of Congress: Congressman Ed Royce of California. But did Broidy also lobby Ron DeSantis?" the FDP email asks.
The party pointed to DeSantis' statements on the Qatari government over the past six months, including his demand that the Treasury Department crack down on terrorist financiers in Qatar and signing on to a letter criticizing UN Ambassador Nikki Haley for not saying that Qatar funds Hamas.
The party also mentioned Broidy's resignation from the RNC finance committee after a Wall Street Journal report indicated President Donald Trump's personal lawyer, Michael Cohen, paid $1.6 million to a Playboy model to keep her quiet about an affair with Broidy.
DeSantis is one of two major Republicans running for Governor in 2018. He faces Agriculture Commissioner Adam Putnam in the Republican Primary.