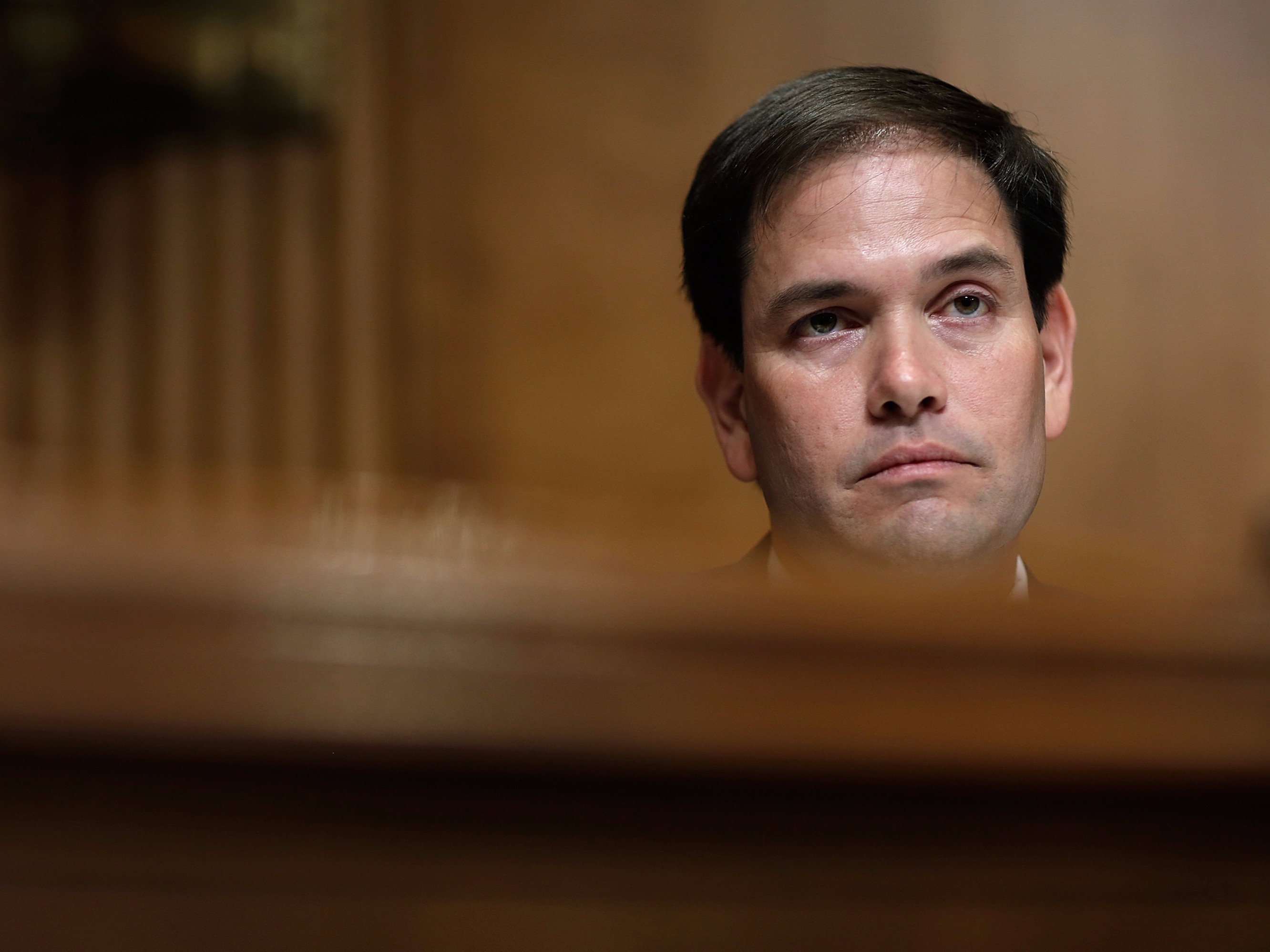 Florida's U.S. Sen. Marco Rubio is expanding his publicly-expressed concerns about President Donald Trump's dealings with China to include a warning Friday that the administration needs to urgently address that country's rapid militarization of the South China Sea.
Rubio on Friday joined U.S. Sens. Cory Gardner, a Colorado Republican; and Ed Markey, a Massachusetts Democrat, in sending a letter Friday to Secretary of State Mike Pompeo and Secretary of Defense Jim Mattis urging that they have the United States "respond to Beijing's introduction of advanced weapons systems into the South China Sea."
All week, and previously, Rubio has been expressing near condemnation of Trump's proposed trade deals with China, particularly involving the Chinese telecom company ZTE.
This letter is in response to media and other reports that China is moving swiftly to weaponize and deploy military to manmade islands that country built in disputed international waters be between China, Vietnam, Indonesia, the Philippines, and Taiwan.
The administration has taken some actions, including canceling China's participation in a multi-nation Navy drill, and, according to reports, flying U.S. bombers over the South China Sea.
The trio of senators seek more. Their letter expresses "grave concerns about China's ongoing militarization of the South China Sea, which is contrary to international law and intended to undermine the rules-based international order in the Indo-Pacific region."
"The Chinese government has clearly reneged on President Xi Jinping's pledge that 'China does not intend to pursue militarization"'on the disputed Spratly Islands, which he made during a joint press conference with then-President Barack Obama on September 25, 2015," the letter continues.
The letter declared that there is bipartisan support in Congress to for the U.S. to respond with "significant actions.
Among those the senators suggest is that the administration tell China it must abide by the international tribunal in The Hague's ruling that China violated international law by constructing the islands; work with Japan and Australia to coordinate maritime security; back up sanctions; and explore the creation of a joint maritime task force led by the U.S. Navy.
"By placing weapons on these artificial islands—Fiery Cross, Subi Reef, and Mischief Reef—China has increased the risk of conflict between itself and the five other claimants in the Spratlys. China's People's Liberation Army's deployment of these weapons systems allows it to project power well into the Pacific Ocean. As Admiral Philip Davidson noted in his written testimony to the Senate Armed Services Committee on April 17, 2018: 'The only thing lacking [by the Chinese military's expansion activities the South China Sea] are the deployed forces. Once occupied, China will be able to extend its influence thousands of miles to the south and project power deep into Oceania.'" the letter charges.
"Moreover, the missiles that China keeps in the Spratly's are not solely for defense. Increasing its offensive firepower in the South China Sea gives the Chinese government an additional element of coercion in its disputes with its neighbors, including our allies in the Philippines and our partners in Vietnam and Indonesia."