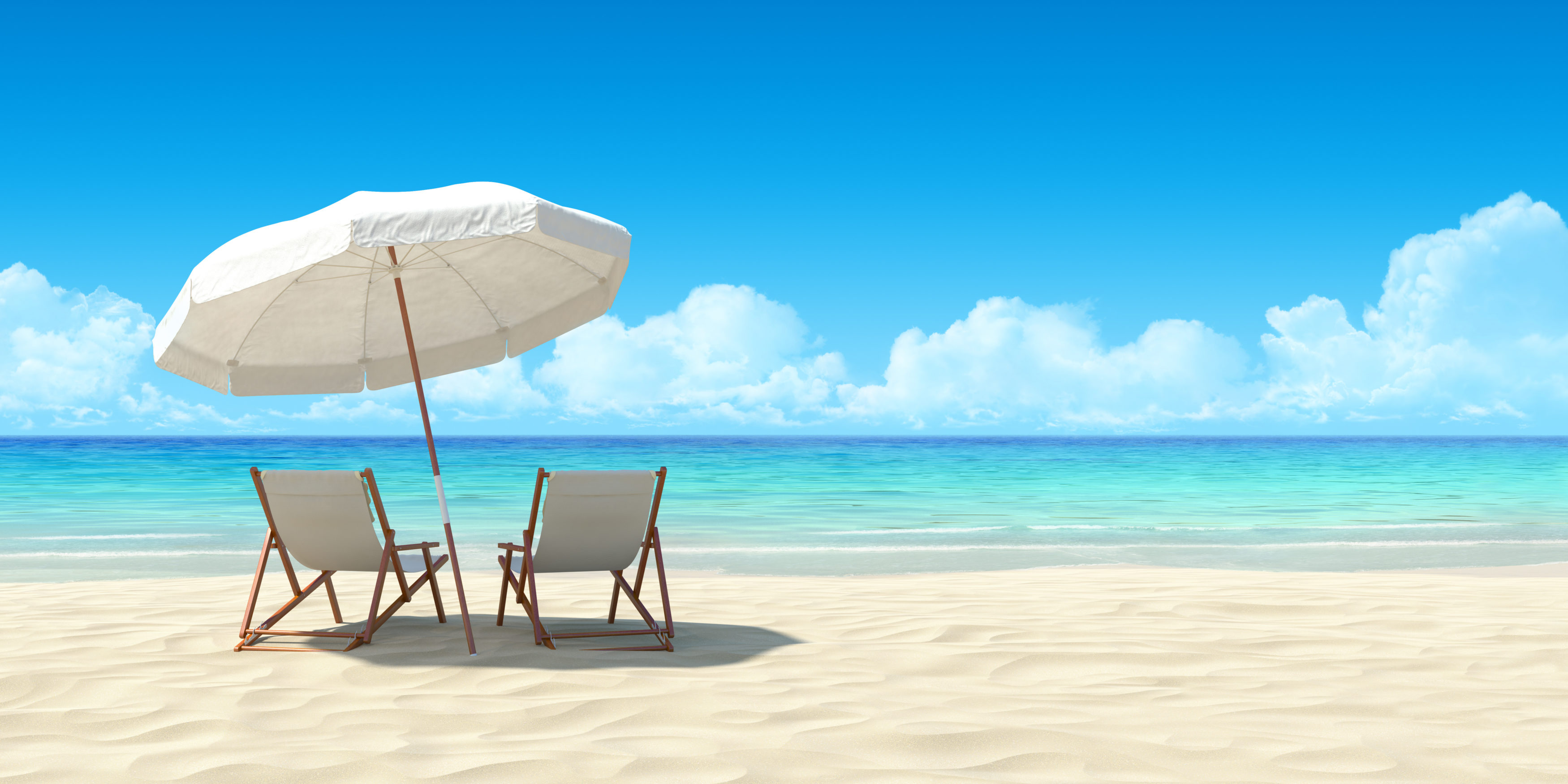 Summer is here — well, unofficially at least. And with it comes cookouts, summer vacations, and the final six months of the 2018 campaign. With the busiest election cycle in Florida's modern history, the answers to these 14 questions (plus a fill-in-the-blank) could shape the future of the state.
— Will Marco Rubio fully embrace his role as a counterbalance to Donald Trump? As close as Florida's junior Senator appears to be with Trump and as much as the president seems to have abdicated foreign policy decisions on Latin America affairs to him, Rubio has recently been one of the most forceful critics of the administration. On China, the FBI investigation, immigration policy, and several other issues, Rubio is articulating an alternative to Trump's vision. Rubio is anything but Lil' Marco right now. How long this lasts, however, is anyone's guess.
— Does Bill Nelson have an answer for the Rick Scott juggernaut? Even Democrats acknowledge that Scott's first months back on the campaign trail have been impressive, so much so that he turned a four-point polling deficit to Nelson into a four-point lead. He's done it by barraging Florida's senior Senator with one TV ad after another. Scott is also working to reshape Florida's electoral math by aggressively campaigning to Hispanic subgroups (Puerto Ricans, Venezuelans) that traditionally vote Democratic. Meanwhile, Nelson's re-elect is bare-bones (the political director is splitting time between the campaign and her Senate job) and only recently received air cover from Senate Majority PAC. Nelson recently said he would keep his powder dry until the fall. That strategy did not work for Charlie Crist in 2014, but maybe Pete Mitchell (Nelson's longtime consigliere) knows something we don't.
Follow-up: Will an active hurricane season lockout Nelson from campaigning while Scott gets to don his Navy ball cap and SERT jacket and play Action Figure Governor?
— How often does Donald Trump campaign for Ron DeSantis? — With polls showing Adam Putnam and DeSantis running neck-and-neck for the GOP nomination for Governor, it seems like the entire race may come down to how much shoulder Trump puts behind the U.S. Rep. he has described as one of his "warriors." POTUS recently said he'd soon be in Florida to stump for DeSantis, but with a trade war with China and peace talks with North Korea occupying so much of Trump's time, how often can he campaign in the Sunshine State? Putnam supporters are prepared for a rally or two, plus a robocall and some tweets, but if Trump sets up shop at the Florida State Fairgrounds, there may not be much they can do to stop DeSantis.
Follow-up: Will DeSantis do anything that resembles traditional campaigning, such as hire an expanded staff, establish campaign HQs, or issue policy positions? Or is his only path to the Governor's Mansion via Fox News?
Follow-up: Will Florida Man Roger Stone, indirectly linked with a dark-money campaign attacking DeSantis, be indicted as part of Robert Mueller's investigation?
— Can Adam Putnam stop shooting himself in the foot? He's raised $30 million, has built a statewide organization that would make Jeb Bush envious, and his knowledge of Florida and its issues is, arguably, unparalleled among those running for Governor. Yet, where it stands now, there's never been more doubt about whether Adam Putnam can win his party's nomination, much less the general election in November. It seems like just as he is gathering momentum, his campaign does something to trip over itself, as it did by scheduling a fundraiser at the home of a man videotaped in 2008 shooting two dogs. Putnam eventually canceled the event, but not after losing another news cycle. The hard truth is he never fully recovered from the cringe-worthy moment when he described himself as an "NRA sellout." And that was before the Parkland school shooting. It's become so bad for Putnam, even his hometown allies at Publix had to promise to stop contributing to him. Putnam's saving grace? There's still time to right the ship. Maybe.
Follow-up: Will any other significant corporate contributors to Putnam be boycotted similar to what happened to Publix over Memorial Day Weekend?
— Is the Democratic field for Governor set? Ever since John Morgan (wisely) closed the door on a statewide bid, the Democratic field has remained static with Philip Levine and Gwen Graham leading in the polls, Andrew Gillum insisting he has momentum, and Chris King looking to breakout. Perhaps because none of these four has been able to emerge as the clear front-runner, former U.S. Rep. Patrick Murphy and former U.S. Senate candidate Jeff Greene are both eyeing entering the race, with Greene the more likely of the two to get in. Murphy has floated the idea of running on a bipartisan ticket with former Republican Congressman David Jolly and has met with high-level donors about underwriting their maverick bid. It's unclear how much of an appetite there is for a two-white-dudes ticket in a Democratic primary, just as it's unclear if Greene is willing to part with the $40 or $50 million (at least) he'd need to be competitive. One thing you can bet on is Graham hoping one or both of them join the race and further divide the vote.
Follow-up: Will Morgan continue to plow money into a 2020 ballot initiative to raise the minimum wage to $15? What will he do next to push for full legalization of marijuana (and not just the medical kind)?
Follow-up: If Murphy doesn't run, what does Jolly do next? He's ubiquitous on cable news, but he doesn't live in a winnable congressional district. Read his Twitter account and try to tell yourself he doesn't want to mount a primary challenge against Trump in 2020.
— How much money is Phil Levine willing to spend to win the primary election? He may not be getting the best ROI on his money, at least in terms of television points purchased versus his standing in the polls, but the former Miami Beach Mayor can claim 'scoreboard' when it comes to his decision to spend millions of dollars on early TV ads in his pursuit of the Democratic nomination. He's entering the summer with a 10 point lead over Graham, according to one poll. Of course, Graham hasn't really gone up with her own ads, but even when she does Levine can still flood the airwaves with his spots. That's if he wants to write a check for another $15 or $20 million. The increasing chatter among many insiders has Levine narrowly winning his primary, then facing off against DeSantis in the fall.
Follow-up: When does Graham go up on the air? More importantly, can she raise the money to be on the air for the final post-July 4th weeks of the campaign?
Follow-up: Will Gillum have the resources needed to communicate to African American voters and the progressive wing of the party, the two pillars he's basing his campaign on?
Follow-up: Now that he's rolling out his agenda and spending money on TV ads, will King finally see a bump in the polls?
Follow-up: Will any of the Democrats emerge victorious from the series of debates planned for over the summer? Or will they regress to their performances on display during the first televised debate?
— What kind of campaigns — for and against — will spring up around the CRC's ballot questions? The Constitution Revision Commission tacked on a slew of proposed amendments to the state constitution. And almost all of these amendments address multiple, albeit linked, issues. And with each of these issues, there's a special interest who will be impacted by whether the amendments pass. Energy companies are opposed to the ban on offshore drilling, tobacco interests should be opposed to the vaping ban, and the education establishment should be very afraid of the proposals dealing with charter schools. Both sides of the proposed ban on greyhound racing are already gearing up for a loser-leaves-town match. Political consultants should be able to pay their kids' tuition with the money they can make off these races.
Follow-up: Will city and county governments be able to muster a defense against the expansion of the homestead exemption?
Follow-up: Will the push to restore voting rights find bipartisan support?
— Will any of the undercard candidates breakout? There are multi-way GOP primaries for Agriculture Commissioner and Attorney General and, after that, there are promises to be competitive races for at least two of the Cabinet positions. But if you polled any of these races, undecided would probably capture three-fifths of the vote. Who the heck knows who Jeremy Ring (he's running for CFO) or Baxter Troutman (he's running for Ag. Commissioner) are? With limited budgets, these candidates are hoping for a breakout moment in July or August. Meanwhile, they'll keep up with the grassroots campaigning, clawing for endorsements, working the county parties, winning straw polls, etc.
— Where will state Democrats find the money to fund their Senate campaigns? In at least six districts, Republican incumbents face legitimate threats to their re-election as Democrats seek to win four of those races in order to regain a share of control of the Florida Senate. But these races are brutally expensive; some other states' races for governor are not as costly as those in battleground Senate districts. Perennially cash-strapped, Florida Democrats probably need to raise $10 million to fund all of these challengers, but Republican Senate leaders have warned special interests not to play in these races. The bottom line: Democrats have the table set … they've got their forks and knives … they've even got the A-1 sauce. Now all they need is the steak.
Follow-up: Can Senate Democrats actually work together to gain seats or is the recent formation of two political committees by a faction of Senators a sign of dissension to come?
Follow-up: Will former Miami-Dade Mayor Alex Penelas decide to run for Senate District 36?
— What kind of surprises are in store for the last day of candidate qualifying? This is Florida politics, so you know there will be some kind of shenanigans on the final day of candidate qualifying on June 22? Perhaps a veteran pol will decide at the last moment to not seek re-election? Maybe (or almost certainly) someone hoping to run will screw-up their check or paperwork and, in the end, be kept off the ballot? How many faux candidates will qualify as write-ins, thereby closing legislative races to only one party? All of this and more will likely happen, so pull up a chair outside of the Division of Elections and watch the drama unfold.
— What is David Hogg's next target? The Parkland student has taken down Laura Ingraham, Publix, and, somewhat, Putnam? If you are a corporate executive, right now you are praying Hogg doesn't turn you into his next hashtag. And if he does, there's working strategy for how to respond. Conservatives increasingly despise Hogg's activism, especially as he threatens to get more involved in the upcoming elections. But good luck fighting with this teenager (that's right, he's still just a teenager). Hogg could be, if he's not already, the most dangerous individual currently operating in Florida politics.
We always close this article with a reminder that it is the truly unknown unknowns that make Florida politics so maddeningly interesting. As much as we know there will be elections in August and November, we don't know if there will be another hurricane or shooting that will change the trajectory of #FlaPol and all of the players involved. Best to pray that nothing tragic occurs, but be prepared for the eventuality that something will.