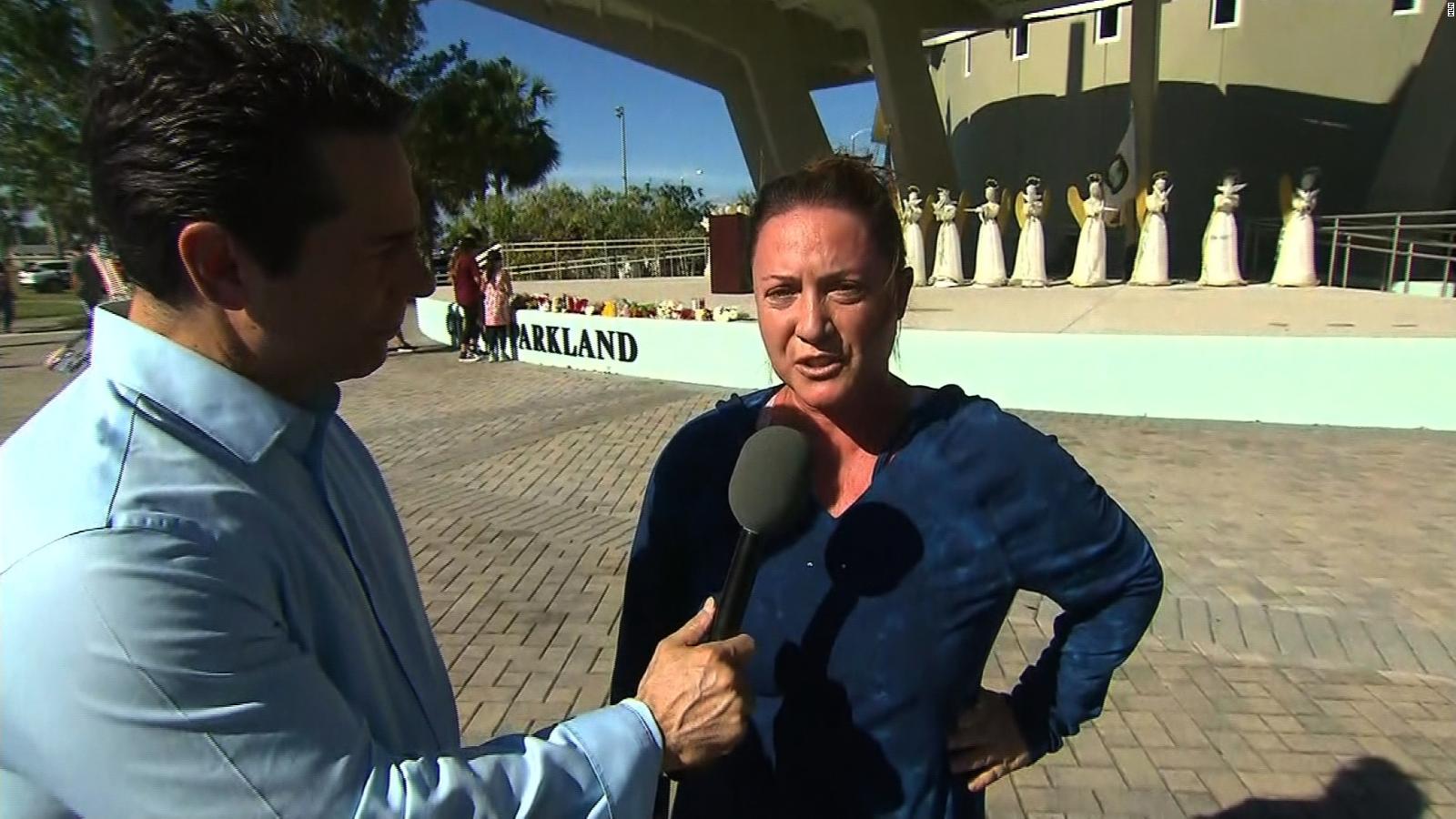 It's been just two weeks since Lori Alhadeff announced a run for Broward County School Board. Already, it appears the seat will be hers.
Alhadeff, whose 14-year-old daughter Alyssa was killed in February's shooting at Stoneman Douglas High School, has earned endorsements from a wide array of state and federal politicians. Most notably, Rep. Ted Deutch, who serves the district covering Parkland, has thrown his support behind Alhadeff in her bid to represent District 4.
"I know that on the School Board Lori will be a voice for common sense safety reforms and quality education for all Broward County students," said Deutch. "I'm excited to endorse her candidacy."
Alhadeff made a call for gun control in an emotional message at a CNN town hall just days after the shooting. She has also criticized Broward County's PROMISE Program, saying in her announcement speech the program needs to be "revamped."
However, she has stopped short of calling for the resignation of Superintendent Robert Runcie, who instituted the program, saying she is willing to work with him on reforms.
State Rep. Jared Moskowitz, who serves House District 97, noted Alhadeff's push for change in his announcement endorsing her candidacy.
"Lori has faced an unbelievable tragedy and is now on a mission to make schools safer for my kids and yours," said Moskowitz. "Our kids can't learn if they aren't safe. We must all do our part to help her get elected."
Joining Deutch and Moskowitz in endorsing Alhadeff are State Sens. Kevin Rader, Lauren Book and Jeremy Ring. Coral Springs City Commissioner Dan Daley and Broward County Commissioner Mark Bogen also say they're supporting Alhadeff.
"I am incredibly grateful for the endorsements of so many leaders in our community," said Alhadeff in response to the series of endorsements. "The outpouring of support for my agenda of school safety, increased transparency, more accountability, and providing a quality education to every student in Broward School has been heartening."
Joining Alhadeff in a run for the School Board is Ryan Petty, whose 14-year-old daughter Alaina also died in the February's shooting. He has echoed Alhadeff's calls for change, including to the PROMISE Program.
Alhadeff seems secure in her run, as current District 4 Commissioner Abby Freedman has said she would not run for re-election. That leaves Alhadeff with a clear path to the seat, an opportunity she says of which she'll take advantage.
"I look forward to working with everyone supporting my campaign, everyone in the community, and everyone in the Broward school system to make Broward schools into a model that other school districts around the country look to and try to emulate."