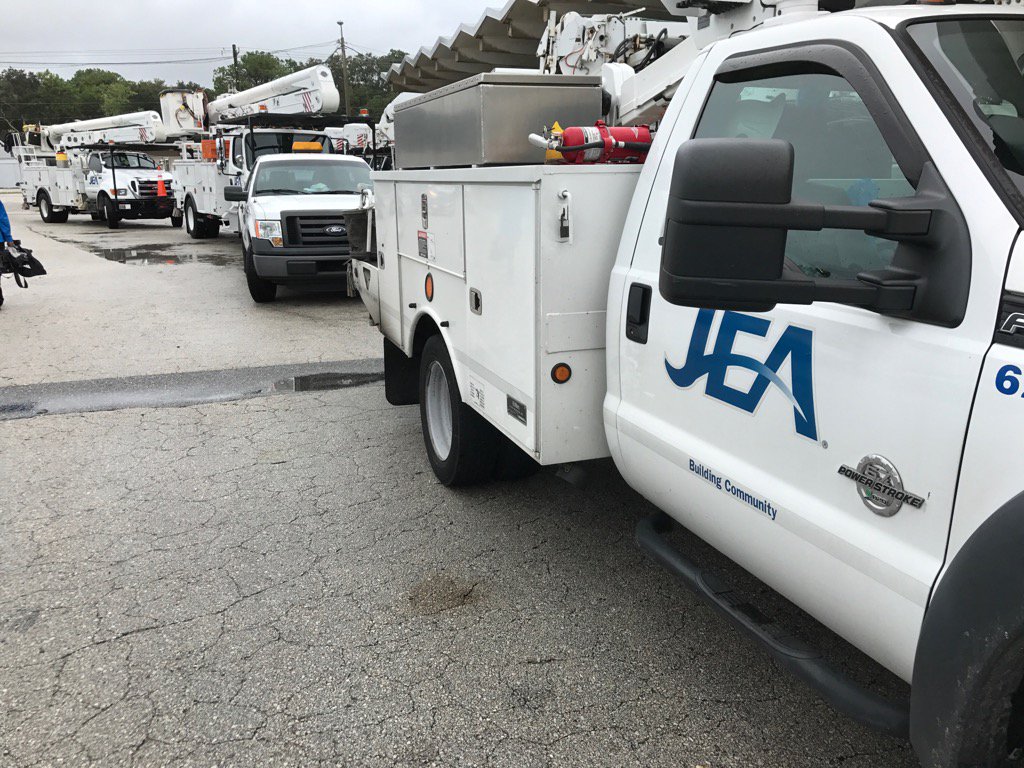 Jacksonville City Councilmen Jim Love and Matt Schellenberg, both second term Republicans, had expressed different visions for the future of Jacksonville's public utility.
Schellenberg's 2018-242 would encourage the Mayor and the JEA Board to explore a review of a potential sale; Love's 2018-248 would represent Council opposition to a sale.
Both bills will not see the Council floor, after a Wednesday meeting in which both agreed to pull their bills.
Though Mayor Lenny Curry has clarified some confusion in his position, saying that he wouldn't push legislation at this point in favor of a sale, the question is not considered closed by close observers of and participants in the City Hall scrum, despite a recent Moody's FAQ on the under-construction Plant Vogtle asserting that "the potential to privatize was recently studied by the Mayor and City Council and rejected."
Love and Schellenberg congregated Wednesday with a group of Councilors, including President Anna Brosche, former President Greg Anderson, Finance Chair Garrett Dennis, and Councilman Reggie Gaffney to solve the problem of legislation currently without a purpose.
Love noted the landscape has changed "radically" in relation to JEA, given a special committee and the lack of mayoral initiative on a privatization plan, as well as no board decision in favor of reviewing the option further.
As well, two valuation reports — one from the Civic Council and one from the University of Florida — are on the way.
Love proposed pulling these bills until JEA reports are completed and a new CEO is hired, and Schellenberg agreed.
The current Council has just 13 months left, and Love and Schellenberg likely will be off the legislative body by the time all of these conditions are resolved.