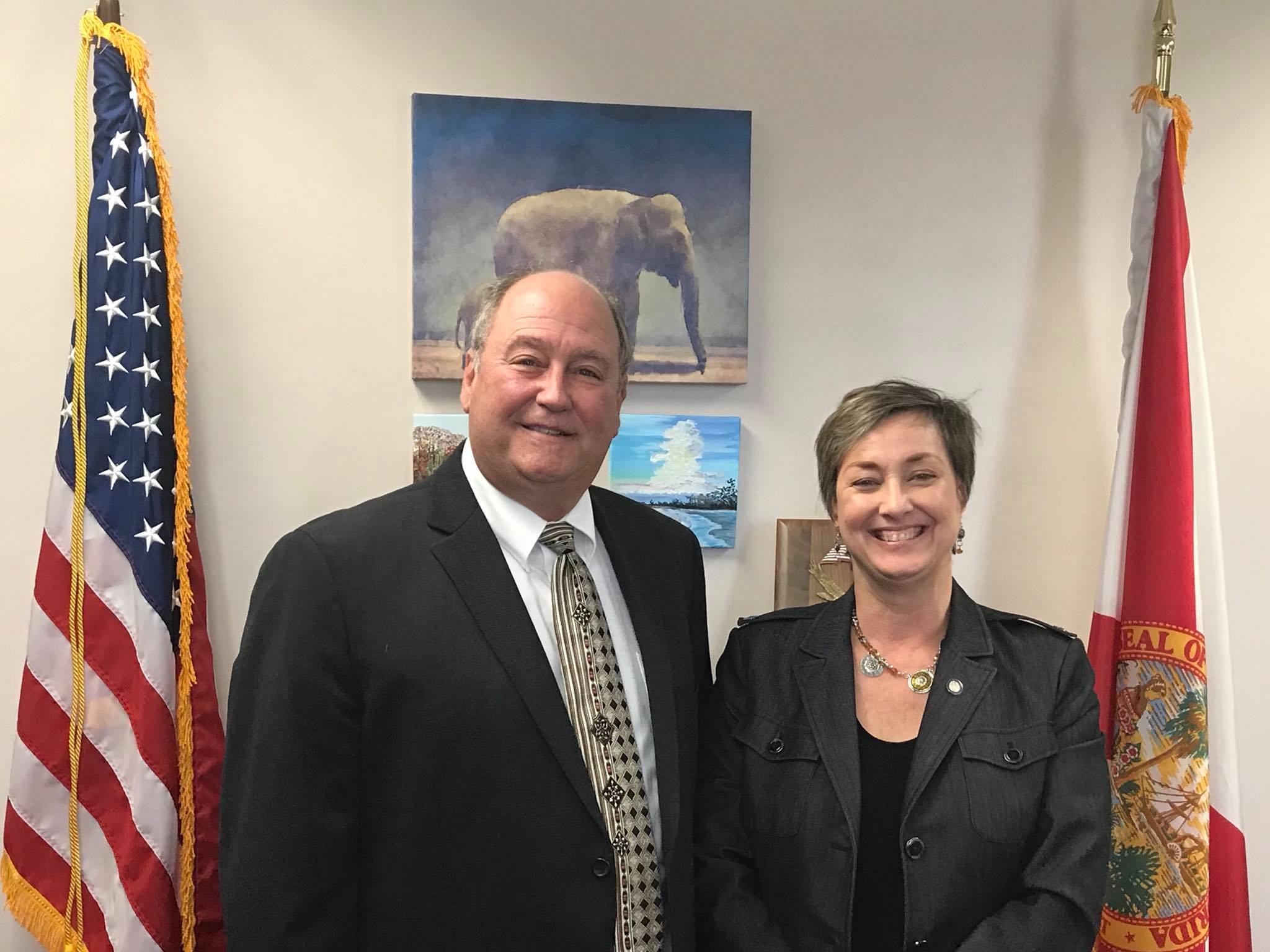 The Florida Retail Federation is endorsing one of its own in the race to succeed term-limited Republican Rep. Elizabeth Porter in House District 10.
The statewide trade association announced Wednesday that it is backing Republican Marc Vann in the race, citing his experience running a retail business.
"As a small business owner whose store has been serving its customers for more than 70 years, Marc knows what it takes to successfully run and maintain a retail business, and will do his part to help other retailers like him," said FRF president and CEO R. Scott Shalley. "Marc has the experience and knowledge to make a difference in the Florida House for Sunshine State retailers."
Vann, who co-owns Vann Carpet One in Lake City, has also been endorsed by Porter. His wife, Sheree Vann, has worked as Porter's district secretary since 2014.
He faces Benjamin Leon and Chuck Brannan III in the Republican Primary for the North Central Florida seat. Whoever emerges from the Aug. 28 contest will move on to what could be a four-way race against Democrat Evan Tharpe Leslie and unaffiliated candidates Merrillee Malwitz-Jipson and Fred Martin.
As of April 30, Vann led in fundraising with $54,730 raised since filing in October and $44,814 in the bank. Brannan has a little over $52,000 banked, though that includes $25,000 in candidate loans. Malwitz-Jipson is the only other candidate to have shown signs of life on the fundraising trail — she has just shy of $1,100 on hand.
Those three have also gathered enough signatures to make the 2018 ballot by petition.
HD 10 covers the whole of Baker, Columbia, Hamilton and Suwannee counties as well as a small piece of northwestern Alachua. Outside of the Panhandle, the seat is one of the most reliable Republicans strongholds in the state House.