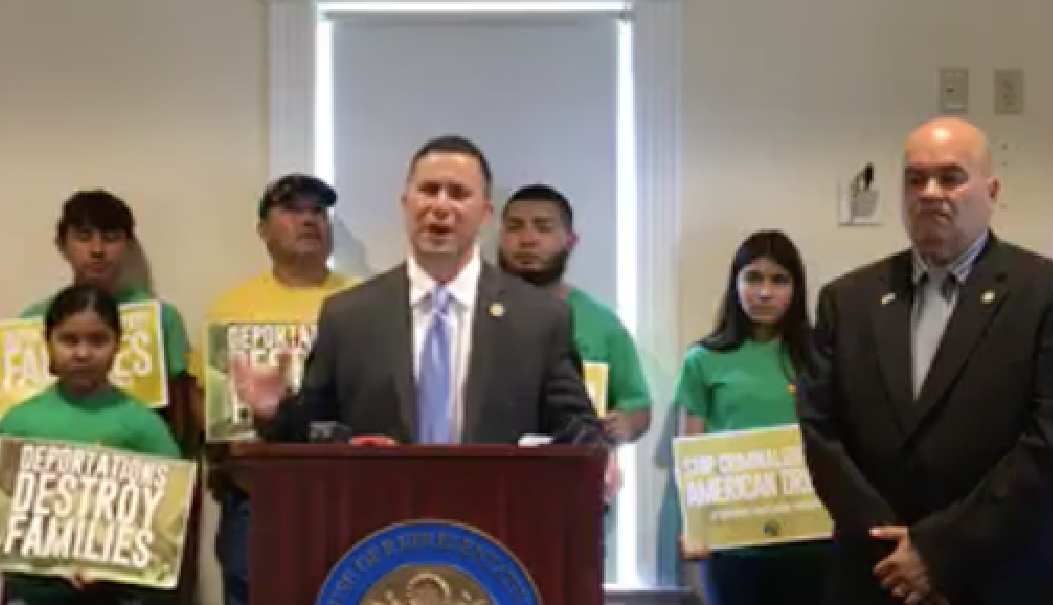 Democratic U.S. Rep. Darren Soto Thursday morning blasted the federal deportation and political asylum policy to separate children from their families who have crossed the American border without documentation, calling the policy "cruel" and "deeply immoral."
Soto, joined by Democratic state Rep. John Cortes of Kissimmee at Soto's Kissimmee congressional district office, Soto described the policy as a change undertaken by the Donald Trump administration and called on the president to immediately reverse it.
"We are gathered here to participate in a nationwide protest of the cruel and terrible change in policy by the Trump administration to deliberately separate immigrant families going through the deportation process or the political asylum process as part of their official policy," Soto said.
"We have also seen over the last couple days in Washington an admission by [The Department of Homeland Security] that nearly 1,500 children have been lost, misplaced," Soto continued. "And so we're here today to discuss the effects of this cruel policy and to call upon the Trump administration to change their ways with regards to separating families.
He argued that children not only lose the representation of their parents in the process but many become wards of the state for months or years.
"But there's something deeper than that. There's just something deeply cruel, something deeply immoral about separating children as young as infants from their parents," he said.
The news conference Thursday was part of a nationwide protest. In Kissimmee, Soto also was joined by families who have been affected by the policy and by representatives of the advocacy groups Mi Familia Vota, Young American Dreamers, and other organizations.
"In the most powerful free country in the world, we have had a history of immigrants coming from all over the world> there are few people other than Native Americans who can claim this place originally as their own. In this country, we should be uniting families, not dividing them. We should be encouraging families to stay together, not ripping them apart," Soto concluded.