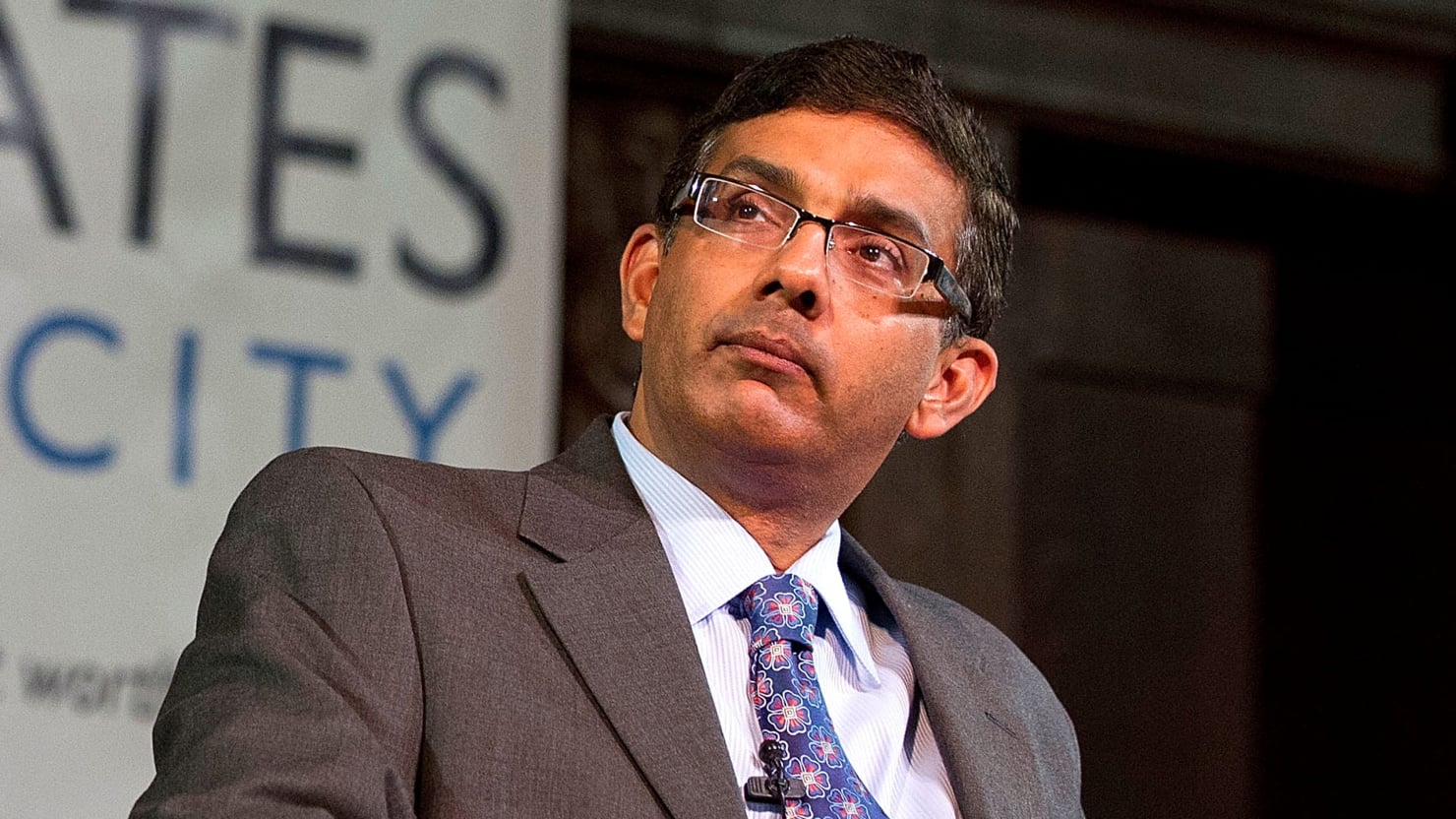 With his campaign finance violations behind him via a presidential pardon, conservative thought leader Dinesh D'Souza can now focus his full attention on the upcoming Florida GOP's Sunshine Summit in Orlando at which he is a featured speaker.
On Thursday, President Donald Trump tweeted he would pardon D'Souza because "he was treated very unfairly by our government." 
https://twitter.com/realDonaldTrump/status/1002177521599860736
D'Souza pleaded guilty and was convicted on a 2014 charge of attempting "to illegally contribute over $10,000 to a Senate campaign," according to the U.S. Attorney's Office in New York. Despite his guilty plea, D'Souza maintained he was the victim of a political attack in retaliation for his documentary critical of Barack Obama.
The Republican Party of Florida in April announced that D'Souza would be a featured guest speaker at its 2018 Sunshine Summit. The two-day event begins June 28 at the Gaylord Palms Resort in Orlando.
The decision to feature D'Souza drew backlash because he made insensitive remarks on Twitter regarding survivors of the Marjory Stoneman Douglas High School shooting. In one instance he tweeted, "Worst news since their parents told them to get summer jobs," over a photo of students crying after the Florida House did not approve a motion to consider an assault weapons ban in the wake of the Parkland massacre. 
Following that incident, the Conservative Political Action Conference dropped D'Souza from its list of guest speakers ahead of its conference earlier this year.
While the RPOF intends to host D'Souza despite the criticism he's brought with him, high-profile Republicans like U.S. Senate candidate and Gov. Rick Scott, Agriculture Commissioner and gubernatorial candidate Adam Putnam and U.S. Rep. Carlos Curbelo have criticized the decision to invite the controversial conservative, as reported by POLITICO Florida.
U.S. Rep. Ron DeSantis, another Republican candidate for Governor, has distanced himself from D'Souza, but has maintained that disagreements shouldn't warrant a disinvite.