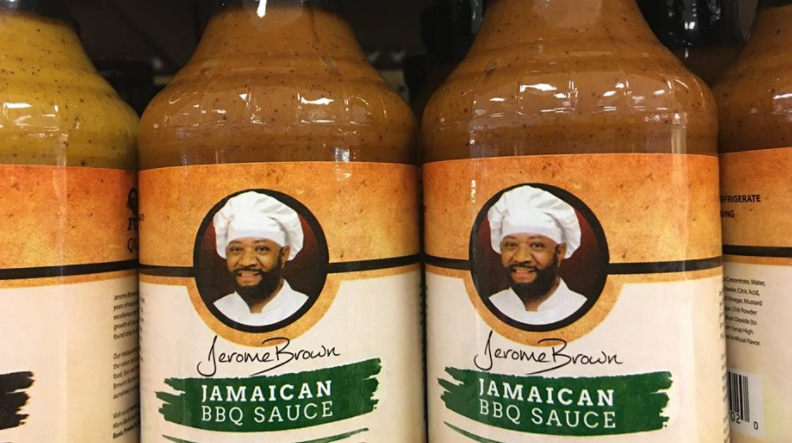 Jacksonville hasn't dealt with a politician's fraud trial in roughly a year.
Perhaps the city was overdue.
A 61-page indictment dropped in federal court Thursday for two Jacksonville City Council members, Katrina Brown and Reggie Brown.
Their first appearance on Thursday afternoon saw the two Democrats face the court, in the face of charges that could add up — at least in theory — to hundreds of years in prison and millions of dollars in fines.
Bond was agreed to: $50,000 unsecured for both defendants, with a travel restriction inside the U.S. only. Councilman Brown will surrender his passport.
Also notable: Katrina Brown submitted a diluted urine sample, per the prosecution. Her attorney asserted that there's "no issues" with Brown's urine, but she will have a second test this week.
Alleged: a conspiracy to defraud, spread out over 38 counts. Councilwoman Brown was named in 37 counts; Councilman Brown in 32.
Neither Council member intends to step down, per post-hearing press availabilities from the legal counsels of both (even as Gov. Rick Scott is reviewing replacing them). And both maintain their innocence.
It is uncertain who will represent the Council members in court proceedings going forward, according to their attorneys on their initial appearance; that matter will be resolved in a status hearing 10 a.m. on Jun. 14, ahead of an Aug. 6 trial.
While the delay may seem long, it's not in the larger context: This case unfolded over the course of years.
____
In 2013 and 2014, Katrina Brown opened two companies — A-Plus Training and Consultants and RB Packaging — listing Reggie Brown as the principal.
According to the indictment, the companies were used solely as instruments of fraud, as attempts to siphon government money from another Katrina Brown shell company (CoWealth), via a $2.62M Small Business Administration loan and city of Jacksonville money ($210,000 in grant money), intended for economic development plans regarding a BBQ Sauce Plant that never appeared seriously meant to come to fruition.
Reggie Brown opened up bank accounts for the companies at a BBVA Compass location soon after forming the entities.
Before this, Reggie Brown — who was serving on the Council at that point — voted yes for what would be a fateful decision in 2011: to appropriate $640,000 in total for KJB Specialties, a Katrina Brown company, to create 56 jobs at a BBQ sauce plant in Northwest Jacksonville.
Those jobs, as reported previously, were never created — and both the federal government (on the hook for a $2.6 million SBA loan) and locals are still searching for their money back.
By the time Katrina Brown and Reggie Brown went into business together, the barbecue sauce plan was failing. And soon enough, per the indictment, malfeasance began.
Around the end of 2013, A-Plus Training was, the indictment says, used to funnel $12,500 in SBA loan funds, setting up a pattern.
In 2014, $251,919 of those funds processed, with Basic Products and Katrina Brown getting over $166,000 of them, and Reggie Brown getting the remainder, prosecutors allege.
[Katrina Brown was elected to Council in 2015; Reggie Brown elected in 2010. However, some of this money went to Katrina Brown's political activities, including a $3,500 loan from her campaign, and donations for former Mayor Alvin Brown and the Duval Democratic Party.]
The conspiracy boils down to Katrina and Reggie Brown secreting SBA money, with both Councilors engaging in fraud.
Prosecutors say Katrina Brown prepared false invoices for both A-Plus and RB Packaging, with BizCapital — the SBA lender — sending checks to the home of both Reggie Brown and his mother.
Money deposited into accounts went for personal expenses, prosecutors claim, and moved between accounts in the process.
False invoices, including a $64,000 bill in 2015 for heavy equipment from the phantom RB Packaging, were also part of the scheme to defraud.
In addition to conspiracy to defraud, the pair face 13 counts of mail fraud, 13 counts of wire fraud, six counts of illegal monetary transactions (money laundering charges, all of them involving checks of over $20,000), two counts of attempted bank fraud (trying to secure a loan using forged information), two false statements to a federally insured institution, and a fraudulent 1040 form.
Penalties, at least in theory, are stiff.
The first 27 counts could bring 20 years and $250,000 fines for each, the next six counts 10 years and $250,000 each.
Katrina Brown is the sole defendant for the bank fraud counts: 30 years and a $1 million fine are the maximums there.
Reggie Brown is charged with the fraudulent 1040, a misdemeanor.
Cumulative potential penalties for Katrina Brown: 720 years and a $12 million fine. For Reggie Brown: 601 years and a $8.275 million fine.
Katrina Brown has been dogged by reporting on the economic development deal gone bust, but insists she will stay on City Council.
The councilors' defense lawyers issued a press release ahead of the hearing, asserting that the Browns have "fully cooperated" with the federal investigators, and that Councilwoman Brown was "only 30 years old" when she took out the SBA loan. Likewise, Councilman Brown was "not signatory on any loan document," per the release.
Questions to Councilwoman Brown's lawyer about why her being 30 years old mattered, given she had long since been an adult, led to less than useful answers.
Council President Anna Brosche, meanwhile, asserted that the Councilors would be removed from their committees, calling it a "sad day in Jacksonville."
Councilman Garrett Dennis, the Finance Chair, asserted that "What we have learned today are unfortunate developments.  With that said, Council President Brosche has an obligation to ensure the council business continues. "
Creditors had long since been frustrated by the unwillingness to pay up from Katrina Brown's shell companies even before Thursday's indictment of Katrina and Reggie Brown.
A saga that began with a 2011 business development deal for a BBQ sauce plant and saw one of the business principals elected to the Jacksonville City Council along the way descended into drama and nonperformance.
An FBI raid and a subsequent series of legal actions and personal and corporate bankruptcy filings led to a reorg, and the city of Jacksonville poised to eventually get pennies on the dollar for the over $600,000 it fronted to the company.
In April, U.S. Bankruptcy Judge Jerry Funk issued a final decree in the bankruptcy case of K.J.B. Specialties (Jerome Brown Barbecue and Wings), with a repayment plan for all creditors.
Last and least: Unsecured creditors, such as the city of Jacksonville, which will get back less than $60,000 of the outstanding $380,000 loan back that it provided the company seven years ago to open an ill-fated sauce plant in economically troubled Northwest Jacksonville.
Katrina Brown and Reggie Brown, of course, are products of the Corrine Brown political machine.
Former U.S. Rep. Corrine Brown faced multiple federal counts related to conspiracy to defraud via what prosecutors call a fake charity: "One Door for Education." Those charges include conspiracy to commit and aiding and abetting wire and mail fraud, and multiple counts of fraudulent filing of federal tax returns.
Brown was found guilty of tax fraud, wire fraud, mail fraud, and conspiracy in what was the political trial of the century in Northeast Florida.
She is serving five years in federal lockup, a far cry from the hundreds of years she faced according to maximum penalties on the charges.
The attorney for that case, also on this one: A. Tysen Duva.