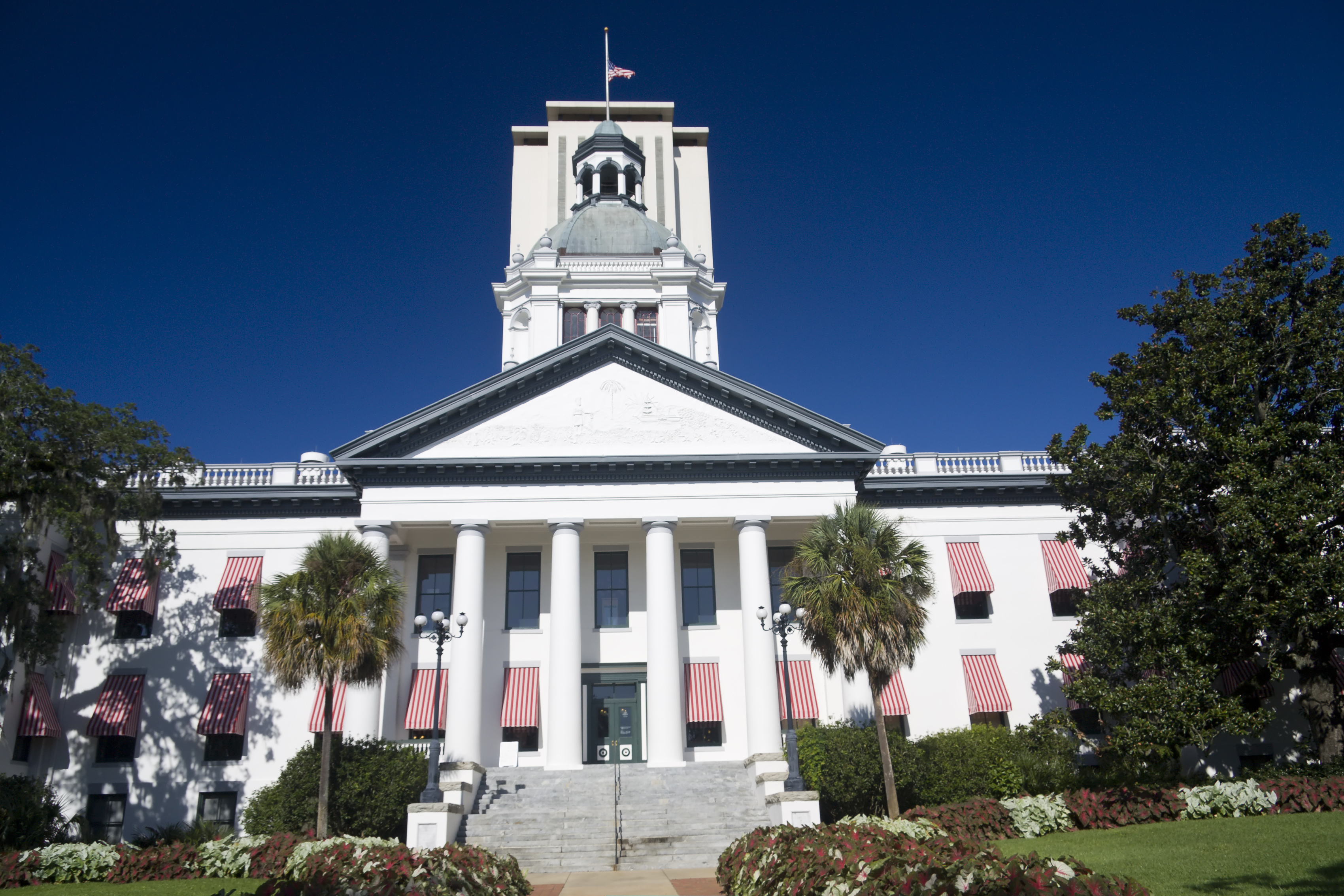 Sunburn — The morning read of what's hot in Florida politics.
By Peter Schorsch, Phil Ammann, Daniel McAuliffe, Jim Rosica, and Drew Wilson.
It's time for the Americans for Prosperity-Florida (AFP-FL) 2018 Economic Freedom Scorecard.  
According to a news release, the scorecard "examines more than 6,249 individual votes during the 2018 Legislative Session, both from committee meetings and on the floor, on 66 different economic freedom issues."
It's part of the group's annual effort to hold lawmakers accountable for the votes they take, AFP-FL said.
It also launched a direct mail and digital effort to show which members scored an 'A+' on issues "primed to make Florida the best place to live, work, and raise a family."
More than 60 members earned an A+ this year, the most since AFP-FL began publishing the Scorecard.
"This was one of the most successful sessions for free-market, liberty-advancing policies that will have an immediate and lasting impact toward making Florida the best state to live, work, and raise a family," AFP-FL state director Chris Hudson said in a statement.
To find out who passed and who flunked, click here.
— SITUATIONAL AWARENESS —
—@TFurlong: I've asked 6 of the "fans" at the White House who was the @Eagles quarterback during the Super Bowl. Not ONE person knew.
—@Rachel_Nichols: LeBron [James] was asked what he thought of [Donald] Trump disinviting the Eagles from their White House visit: "It's typical of him. I'm not surprised. Typical of him and — I know no matter who wins his series, no one wants the invite anyway. It won't be Golden State or Cleveland going."
—@ScottforFlorida: It's promising to see the Senate cancel its month-long vacation and try and get some work done. Working Floridians don't get to take the month of August off, and neither should career politicians. #MakeWashingtonWork
—@
SamanthaJoRoth
: 
[email protected]
SenBillNelson
on August recess cancellation by @
SenateMajLdr
:
Mitch
[
McConnell
]'s intention is to hold some of us here who would be campaigning.
—@SenBillNelson: As we prepare for what could be another above-average hurricane season, @marcorubio and I have asked DHS and HHS what specific steps their agencies have taken to better protect seniors and individuals with disabilities in the event of another major storm.
—@Fineout: [email protected]FLGovScott will be in California on Wed for a lunch reception/fundraiser being held in downtown San Fran. The hosts include former SF Giants managing partner/Safeco exec Peter Magowan. Magowan was part of group that bought SF Giants which stopped team from heading to St. Pete
—@JohnMorganEsq: #SlickRick please follow the law & the will of 72% of the people. Everyday you waste taxpayers' money w/ this frivolous appeal sick people, veterans, cops, firefighters & cancer patients suffer! Where is your compassion man? "There is no likelihood of success by the defendants"
—@IvankaTrump: Kate Spade's tragic passing is a painful reminder that we never truly know another's pain or the burden they carry. If you are struggling with depression and contemplating suicide, please, please seek help.
—@TroyKinsey: Environmentalists announce they've found elevated lead levels in the #Florida Capitol's drinking water. A contributor to Tallahassee dysfunction?
—@DanTallahassee: Waited an additional 30 minutes beyond the expected "ready" time for my online @Publix sub. While that alone is aggravating (I could've gone through the regular line at least three times), I discover later that it was not tossed in Buffalo sauce, as requested. Cmon, @Publix.
— DAYS UNTIL —
Democratic gubernatorial candidates debate in St. Petersburg — 3; Democratic gubernatorial candidates debate in Miramar — 5; Time Warner/AT&T merger ruling — 6; 2018 FIFA World Cup begins — 8; Father's Day — 11; Close of candidate qualifying for statewide office — 16; Florida GOP Sunshine Summit starts — 22; Democratic gubernatorial candidates debate in Fort Myers — 32; MLB All-Star Game — 41; Deadline for filing claim bills — 56; 'The Race for Governor' Republican gubernatorial debate — 56; 'The Race for Governor' Democratic gubernatorial debate in Miami — 57; Start of the U.S. Open — 82; Primary Election Day — 83; College Football opening weekend — 85; NFL season starts — 92; Future of Florida Forum — 112; 'Before You Vote' Florida U.S. Senate debate — 139; 'Before You Vote' Florida Governor debate — 140; General Election Day — 153; 'Hamilton' comes to the Straz Center — 253; 2019 Legislative Session starts — 272.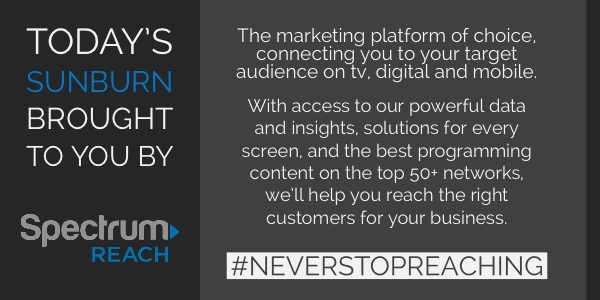 — TOP STORY —
"David Koch steps down from business and conservative political group" via Jeremy Peters of The New York Times — Koch, the billionaire industrialist who combined his vast wealth and libertarian-tinged brand of conservatism to influence candidates and campaigns at all levels of American politics, is stepping away from his political and business interests because of declining health, his company announced Tuesday. Koch's brother, Charles, said in a letter to employees at Koch Industries, the company the two brothers controlled, that David Koch's health problems had made it impossible for him to continue working. "Unfortunately, these issues have not been resolved and his health has continued to deteriorate," the letter said. "We are deeply saddened by this."
— NELSON VS. SCOTT —
"Rick Scott financial disclosure fight to go before court" via the News Service of Florida — After a circuit judge refused to dismiss the case, an appeals court will wade into a fight about whether Gov. Scott has properly complied with the state's financial disclosure requirements. The 1st District Court of Appeal scheduled arguments July 17 in the dispute between Scott and Tallahassee attorney Donald Hinkle … Hinkle filed the lawsuit last year, alleging that Scott has not complied with the state's "Sunshine Amendment," which requires elected officials to disclose details of their personal finances. "Governor Scott has failed to fully disclose his financial interests by not disclosing the underlying assets in revocable trusts and various partnerships," the lawsuit said. "Governor Scott also attempts to include in a 'blind' trust assets that do not qualify and to which he is not 'blind.'"
— NOTES FROM THE CAMPAIGN TRAIL —
"Poll: Partisan gap could limit women's gains in November" via Heather Caygle of POLITICO — Republican voters — men and women — are more likely than the general electorate to say that a man in elected office would do a better job than a woman when it comes to many of the core functions of government, particularly in the executive branch: working with foreign leaders, ordering a military intervention, addressing a terrorist attack, negotiating with Congress and addressing threats to U.S. national security.
Ahead of debates, Chris King spends "serious money" on new ad — As Democratic gubernatorial debates in St. Petersburg and Miramar approach, King is releasing a new two-and-a-half-minute digital spot, which will be backed up by what the campaign calls "serious money." "Being Bold" features highlights from King's most recent debate performance, along with campaign clips and press coverage of his media push. The campaign says the ad is part of a six-figure digital media buy, coinciding with its current TV ad spend.
To view the ad, click the image below:
Assignment editors — King will join activists from March for Our Lives, Moms Demand Action for Gun Sense in America and the Youth Coalition to End Gun Violence to discuss his new gun safety policy — "Every Kid Fund" for Gun Violence Prevention — 11 a.m., Orlando Public Library, Cypress Room, 101 E. Central Blvd., Orlando.
Assignment editors — Philip Levine will campaign in Central Florida with an "environmental roundtable with Orlando community leaders," noon, 1105 Concord St., Orlando; a "gun safety and civic engagement roundtable with local leaders," 1:30 p.m., same location; an appearance at the Florida Alliance for Retired Americans Gala Dinner, 6 p.m., Florida Hotel and Conference Center, 1500 Sand Lake Road, Orlando; and a visit to the Hernando County Democratic Club's monthly meeting, 7 p.m., Lake House, 1202 Kenlake Ave., Spring Hill.
Assignment editors — Adam Putnam hosts the latest "Up & Adam" breakfast, 8:30 a.m., Three60 market, 2891 Bayview Dr., Naples.
"Florida GOP candidates for governor weigh in on school board term limits. (They like them.)" Via Jeffrey Solochek of the Tampa Bay Times — U.S. Rep. Ron DeSantis isn't one to talk much about Florida-specific issues. He did, however, take time to publicize his position on school board term limits, perhaps the most popular of the three ideas in the constitutional amendment. "No elected office, whether federal or local, is ever better off when run by career politicians," DeSantis, a three-term House member from Jacksonville, wrote in a piece for the U.S. Term Limits website. Putnam, by most accounts the candidate more likely to focus on policy details, shared that point of view. "If term limits are good enough for the governor and the Legislature, they're good enough for school boards," Putnam said via email.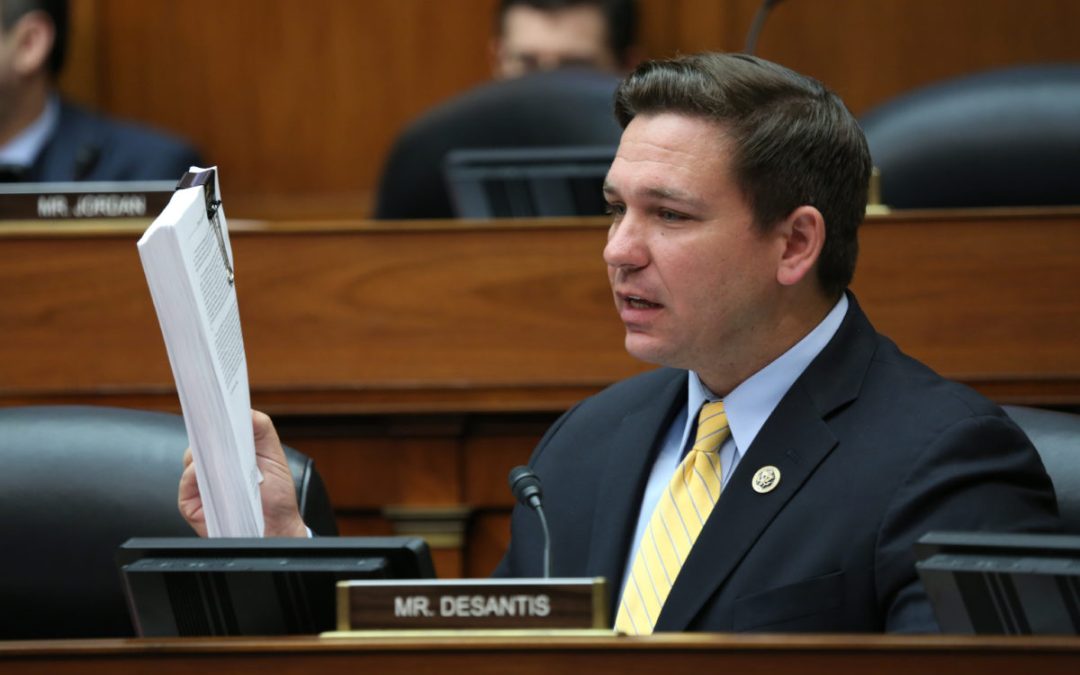 "Jimmy Patronis launches first digital ad" via Marc Caputo and Matt Dixon of POLITICO Florida –  Patronis today launches his campaign's first statewide digital ad that features his role in passing legislation providing more mental health benefits to first responders. It features Megan Vila, whose brother was a Tampa firefighter who died by suicide.
Click on the image below to watch the ad:
"Frank White hits airwaves with Attorney General race's first TV ad" via Matt Dixon of POLITICO Florida – White is set to be the first in the GOP primary to go on TV, starting an ad campaign he says will carry him through the late August primary. The Pensacola Republican, who currently serves in the Florida House, is poised to go up with a $1 million statewide ad campaign. He says it's the first of an 80-day campaign that will keep him on TV until the late August primary.
Click on the image below to watch the ad:
"Another dozen sheriffs endorse crime victim rights amendment" via Florida Politics — The announcement follows a previous bulk endorsement that saw two dozen sheriffs sign on to support the proposal, commonly known as "Marsy's Law." Adding in the dozen sheriffs endorsing Amendment 6 today, the measure now has the support of more than half of Florida's elected lawmen. Lining up behind Amendment 6 Tuesday were Dixie Sheriff Dewey Hatcher, Escambia Sheriff David Morgan, Glades Sheriff David Hardin, Indian River Sheriff Deryl Loar, Jacksonville Sheriff Mike Williams, Lake Sheriff Peyton Grinnell, Marion Sheriff Billy Woods, Miami-Dade Police Department Director Juan Perez, Nassau Sheriff Bill Leeper, Okeechobee Sheriff Noel Stephen, Osceola Sheriff Russell Gibson, Polk Sheriff Grady Judd and Putnam Sheriff Gator DeLoach. Also included in the announcement was retired Broward County Sheriff Al Lamberti. Amendment 6 also has broad support among Florida's state attorneys and voters, who in a March poll supported the proposal 78-13 with 9 percent undecided.
"Two more lawmakers endorse David Richardson" via Ryan Nicol of Florida Politics — Richardson continues to earn support from state House colleagues in his run for Florida's 27th Congressional District. State Reps. Robert Asencio and Patricia Williams announced they're backing the Miami Beach Democrat's CD 27 bid. According to Richardson's count, a total of 16 state Representatives now lining up for his campaign. "For the last two years it has been my pleasure to serve alongside Representative David Richardson in the Florida House of Representatives," Asencio said. "I have seen firsthand his keen ability to fight for progressive policy initiatives that would most benefit Floridians. I humbly and wholeheartedly endorse David in his campaign for Congress."
"Richardson campaign workers form a union" via Alex Daugherty of the Miami Herald — Workers for Richardson's congressional campaign are the latest to form a union through the Campaign Workers guild, a new movement for Democratic campaign workers, where employees negotiate contracts that include mandated time off, health care, housing and just cause for firings Richardson's is the first Florida campaign to unionize, other Democratic congressional and gubernatorial campaigns have unionized around the country in recent months. "Through a tough contract fight, workers for David Richardson stood together and fought hard to win a fair contract," said Laura Reimers, President of the Campaign Workers Guild. "I am tremendously proud to have all of these workers in our fight. Their example will pave the way for campaign workers across the country who are finally getting to experience what it feels like to bargain collectively, stand together and improve their working conditions."
Equality Florida Action endorses Jason Pizzo in SD 38 — Joe Saunders, Political Director Equality FL, said, "The Equality Florida Action PAC endorsement is a recognition of the competitive campaign that Pizzo is running, his record of service, and his belief that his election will have a positive impact on the lives of LGBTQ Floridians. I thank him for his commitment to our community and for being willing to step up to serve." Pizzo, a Democrat and former prosecutor, faces incumbent State Sen. Daphne Campbell in the Democratic primary.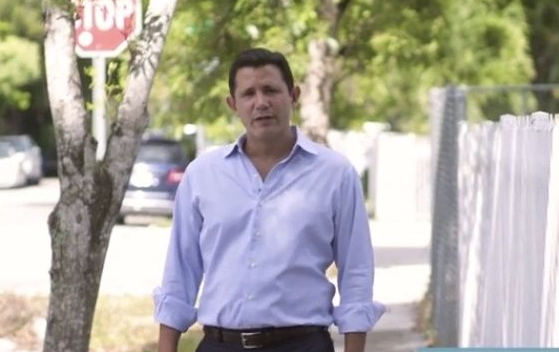 "John Legg first candidate to file for 2022 cycle" via Florida Politics — Legg was first elected to the Florida House in 2004, serving there eight years. He was elected to the Florida Senate in 2012, but court-ordered redistricting forced him to make a difficult decision in 2016: Run for re-election and challenge likely 2020-2022 Senate President Wilton Simpson or step down at the end of his term. He chose the latter, and in the two years since he's made clear SD 10 in the seat for him. Once Simpson is termed-out, of course. The 2022 race was always Legg's intention, though due to the Florida Division of Elections not accepting statements of candidacy for that cycle until recently, the New Port Richey Republican had been listed as a 2018 candidate before Tuesday.
"Lew Oliver resigning from Orange County Republican Party chairmanship" via Scott Powers of Florida Politics – The 58-year-old lawyer and businessman wants to focus more time on his practice and his title business, Oliver said in a resignation email sent to the Orange County Republican Executive Committee. He has chaired the Orange County Republican Party since 1999. His resignation will take place at the next Orange County REC meeting, at which he said he will oversee the election of his successor. "I have recently started to expand my business, and even started a new one, and I am simply unable to continue to devote the time to the job as your chairman that the position and you deserve during this election year," Oliver stated. "Additionally, it is time for new blood and new energy and new ideas." … "Lew has been a staple of the Republican Party of Orange County for two decades," Republican Party Vice Chairman Chadwick Hardee said. "He has done a lot of good things for the Republican Party and Orange County; his leadership will be deeply missed."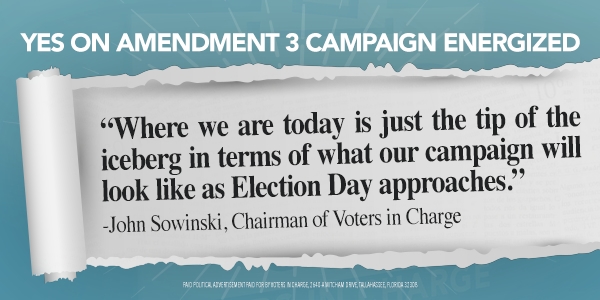 — STATEWIDE —
"Judge orders state to get ready for smoke-able medical marijuana" via John Kennedy of the Sarasota Herald-Tribune – Leon County Circuit Judge Karen Gievers lifted a legal stay prompted by the Scott administration's appeal of her ruling last month that the state's current smoke-free law was unconstitutional … John Morgan will ask the Florida Supreme Court to intervene if the state tries to again freeze Gievers' order with another appeal. Morgan said smoking marijuana is vital for one of the plaintiffs in the case, Manatee County's Cathy Jordan, 68, who suffers from Lou Gehrig's disease and is in frail health. Jordan has been smoking pot — illegally — for 30 years, as a treatment for her illness. "But I'm hoping the governor doesn't appeal this," Morgan said. "He's on the wrong side of the people, and the wrong side of politics on this one."
"SWAT swarms Parkland teen's home on hoax call. He was in D.C., receiving human rights award" via Charles Rabin and Alex Daugherty of the Miami Herald — The call, it was quickly clear, was a hoax called "swatting" aimed at Parkland school shooting survivor David Hogg and his family. Such prank calls, which are illegal, have increasingly been employed as a harassment tactic. Hogg, an 18-year-old new graduate of Marjory Stoneman Douglas High who has emerged as a leading national voice on gun control, was in Washington, D.C., at the time with his family. He was there to accept a human rights award from the Robert F. Kennedy foundation when the BSO phoned. "They called me and said, 'Are you being held up?' " Hogg said. "I was like, 'no.'" Broward Sheriff's Office spokeswoman Gina Carter said the call came at 8:39 a.m. reporting someone was in the home with a weapon in a possible hostage situation. "SWAT responded," Carter said. "They cleared the home. It was a hoax and we will be investigating."
"This database catches fraud. Why doesn't Walmart want to be in it?" via Lawrence mower of the Tampa Bay Times — When state lawmakers in 2013 passed a law requiring licensed check-cashers to report, in real time, the people and checks passing through their doors, law enforcement called it a big step in the right direction. Florida is believed to be the only state with a database like it. But the nation's largest retailer is displeased. For the last year, Walmart has been pushing to be able to cash bigger checks without participating in the database, arguing that its own anti-fraud programs are a "highly effective" substitute. The company asked for a temporary waiver last year so it could cash bigger FEMA assistance checks in the wake of Hurricane Irma. And in this year's legislative session, it pushed for a bill that would have effectively gutted the state's database, rendering it nearly useless. Walmart believes that Florida's unique restrictions are too onerous, and it wants to change them, so it can serve more customers.
"Regulators back FPL plan to buy city utility" via Jim Turner of the News Service of Florida — With a deal in the works for more than a decade, the Florida Public Service Commission approved FPL's purchase of the city of Vero Beach's electric system without accepting a downward "adjustment" recommended by staff that would have shaved about $90 million off the $185 million acquisition. Public Service Commission member Gary Clark, in moving to approve the deal backed by municipalities served by the Vero Beach utility, said the structure worked out between FPL and the local communities "will have no adverse impact to existing FPL customers." The staff proposal was described as better reflecting the value of the existing system and, if approved, would have required a surcharge on the 35,123 existing customers of the local utility. But officials from Indian River County warned that the proposal would jeopardize the deal. Indian River County Commission Chairman Peter O'Bryan called the prospect of a surcharge, which could have lasted from 10 to 20 years, "a prison term" for ratepayers.
—"Florida commission gives OK to FPL purchase of Vero Beach electric system" via Jim Turner of the News Service of Florida
"Court set to hear slot machines dispute" via the News Service of Florida — An appeals court will hear arguments in a dispute about whether certain electronic games played in bars and other establishments are illegal slot machines. The 1st District Court of Appeal has scheduled arguments July 17 in consolidated appeals by Gator Coin II, Inc. and Blue Sky Games … a Leon County circuit judge ruled that the disputed games, known as "pre-reveal" games, are effectively slot machines. The businesses sued the state after investigators with the Division of Alcohol, Tobacco and Firearms alleged the machines were illegal. Leon County Circuit Judge John Cooper originally sided with the businesses, finding that the machines didn't violate prohibitions against slots because the games include a "preview" feature advising players of the outcome "before the player commits any money to the game by activating the 'play' button." But Cooper later reversed himself, agreeing with testimony that people pay to play losing games with the hopes of winning in subsequent games.
"Florida Bar again asks for early win in traffic-ticket firm case" via Jim Rosica of Florida Politics — Saying there is "no doubt or conflict in the evidence," The Florida Bar has asked the state's Supreme Court for an early win in its effort to shut down a Miami firm that fights people's traffic tickets for them. The Bar asked for summary judgment in its case against TIKD, which it says is engaging in the unlicensed practice of law, or UPL … "As a matter of law, (TIKD has) no defense and would not have anything substantive to testify to (that) would alter the outcome," it says … It says TIKD is in the wrong, in part because founder and CEO Chris Riley — a U.S. Navy commander-turned entrepreneur — isn't a lawyer but his company advertises and acts like a law firm. The company hires lawyers to fight people's traffic tickets.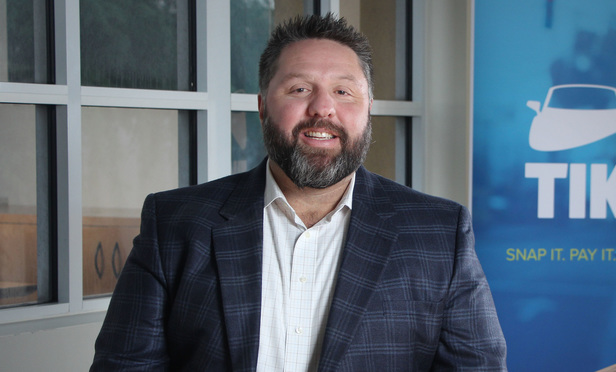 Happening today — Port Orange Republican Sen. Dorothy Hukill will be honored at the nonprofit ArtHaus' annual "Fun and Funky Dinner," 5:30 p.m., Museum of Arts and Sciences, Root Hall, 352 South Nova Road, Daytona Beach.
Save the date — Two Democratic state lawmakers who tried but failed to reconvene the Legislature to increase education funding now are planning a rally for teachers in South Florida. Democratic State Reps. Shevrin Jones of West Park and Nicholas Duran of Miami are putting together the "Red For Education Teacher Rally" for Aug. 19, the Sunday before the first day of the 2018-2019 school year in Miami-Dade County. It will take place in Miami Gardens.
"Tourism numbers continue pointing up" via Jim Saunders and Tom Urban of the News Service of Florida — Florida drew an estimated 33.2 million visitors from January through March, which was a 7.4 percent increase over the same period in 2017 and is a record quarterly number, Gov. Rick Scott and the tourism-marketing agency VISIT FLORIDA said The increase this year was buoyed by 29.1 million domestic visitors, 8.5 percent more than during the first quarter of 2017. The number of Canadian visitors was up 2.5 percent during the quarter, though overseas visitors were down 0.7 percent, according to comparisons posted on the VISIT FLORIDA website. Ken Lawson, CEO of VISIT FLORIDA, said in a recent interview that tourism funds 1.4 million jobs in the state. "It makes sure those people can feed their families and pay their mortgages," he said. "Tourism is the No. 1 economic driver in Florida."
— LOADED QUESTIONS —
Wondering what it takes to get an endorsement from the National Rifle Association?
If the group's annual candidate survey is any indication, it means believing "that bump stocks should not have been banned, that Florida residents should be able to open-carry firearms, and that local officials who mess with gun laws should be banned from public office for life," Scott Powers reports for Florida Politics. 
The survey was distributed in conjunction with the Unified Sportsmen of Florida to determine which candidates could be worthy of an endorsement. Not surprisingly, the questions are quite polarizing, offering very clear ultimatums that illustrate the unbending ideology the pro-Second Amendment groups hold.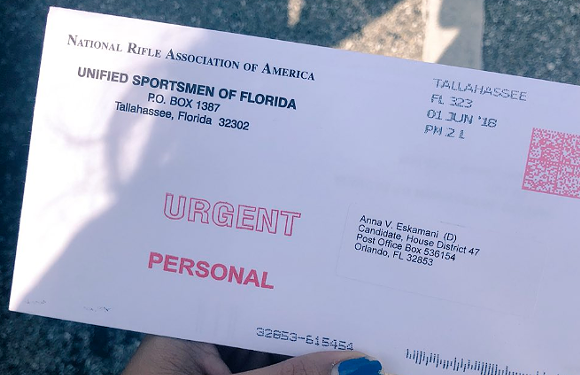 Exhibit A: On the issue of pre-empting gun laws to the state, there are three options: "Yes. I believe public officials should obey the law or be held accountable. I will oppose attempts to change the law;" "No. I believe it was wrong to punish local government officials for intentionally violating the law and I will support attempts to change the law;" and "Yes. But I believe the penalties are too lax for willful violators and I will support legislation that bars violators from holding public office for life."
Tone deaf?: "To receive this narrow-minded questionnaire less than four months after Parkland and near the two-year mark of Pulse is offensive," Democratic Florida House District 47 candidate Anna Eskamani said on Facebook. "People are dying, and the NRA continues to maintain the status-quo. It won't work."
Stand your ground: Florida NRA lobbyist Marion Hammer defended the survey. "If they don't have an idea of where we stand, it's not important; what is important is where they stand. We don't want them to fill it out the way they think we want them to," she said.
— D.C. MATTERS —
"Donald Trump's tariffs could spark trade war, Florida Chamber warns" via Steve Bousquet of the Tampa Bay Times — Trump has proposed steel and aluminum tariffs on some of America's closest allies, including Canada, Mexico and the European Union. "The increasing prospect of a trade war could put Florida's economy at risk and negatively impact consumers, families and jobs," the Chamber warned in a statement. The group said unfair trade practices by "bad actors" are best addressed "in a targeted and focused manner." … "Extending the tariffs to our allies and trade and investment partners is triggering harmful targeted retaliation," the group said.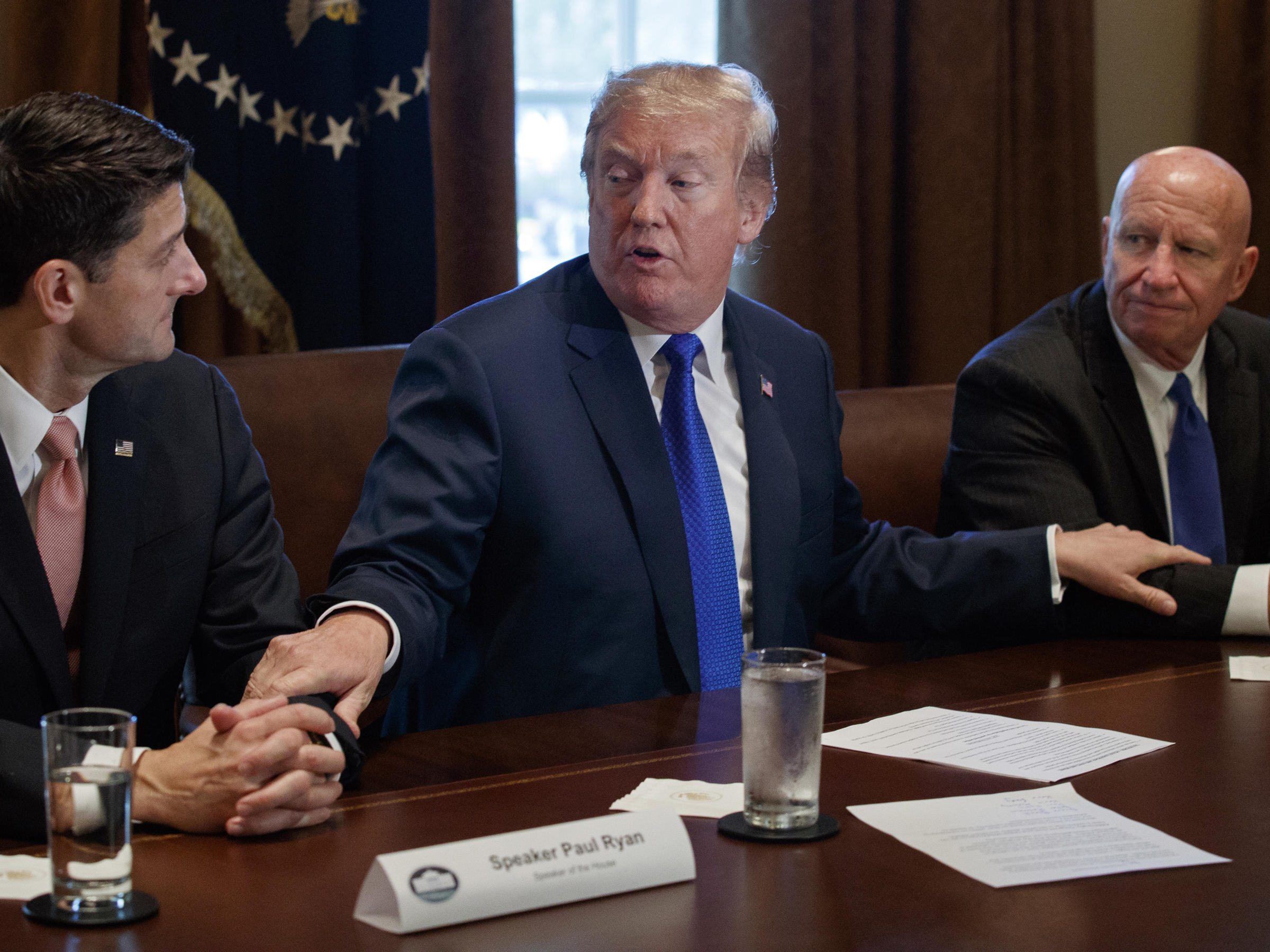 "Medicare to go broke 3 years earlier than expected, trustees say" via Paul Demko of POLITICO — Medicare's hospital trust fund is expected to run out of money in 2026, three years earlier than previously projected, the program's trustees said in a new report … The more pessimistic outlook is largely due to reduced revenues from payroll and Social Security taxes and higher payments than expected to hospitals and private Medicare plans last year. The solvency report is the first since the repeal of Obamacare's Independent Payment Advisory Board earlier this year as part of a massive spending agreement in Congress. The panel of outside experts was designed to tame excessive Medicare spending growth, but costs never grew fast enough to trigger the controversial board and no members were ever appointed. Social Security faces depletion in 2034, the program's trustees also said. That's identical to last year's projection.
"Betsy DeVos: Donald Trump school safety panel won't look at guns" via Michael Stratford of POLITICO Florida — Education Secretary DeVos said at a congressional hearing that Trump's school safety commission that she chairs will not study potential changes to gun laws. The White House's fact sheet announcing the formation of the commission in March said that the panel, made up of Cabinet secretaries, "will study and make recommendations" on a range of areas, including "age restrictions for certain firearm purchases." DeVos was asked by Sen. Patrick Leahy of Vermont, the top Democrat on the Senate Appropriations Committee, whether the school safety commission would examine guns. "That is not part of the commission's charge per se," DeVos responded during testimony before the Senate appropriations subcommittee that oversees education funding. DeVos was there to testify on the department's fiscal 2019 budget. DeVos said that the commission would be focused on the roughly 20 areas that the White House had outlined for it. "We're actually studying school safety and how our students are safe at school," she said.
For your radar – API is today announcing the launch of "Explore Offshore", a new coalition of more than 100 community organizations, associations, businesses and local leaders in Virginia, North Carolina, South Carolina, Georgia and Florida who support increased access to offshore U.S. oil and natural gas resources. The Florida effort will be led by Dr. Miriam Ramirez, Former Puerto Rico State Senator, Jeff Kottkamp, Former Lieutenant Governor of Florida, and Wayne Harris, former Okaloosa County Commissioner. Jim Nicholson, who served as Secretary of Veterans Affairs during the George W. Bush Administration, and former Virginia Senator Jim Webb will serve as bipartisan national co-chairs of the coalition.

— OPINIONS —
"Julio Fuentes: Florida lives depend on naloxone co-prescriptions" via Florida Politics — As Congress deliberates legislation to combat the opioid epidemic, expanding access to naloxone through co-prescription should be a top priority. The Surgeon General has emphasized the importance of naloxone co-prescriptions for certain patients at an increased risk for opioid misuse, including certain Medicare and Medicaid patients. The Center for Disease Control (CDC) has also come to the same conclusion. Opioids are incredibly unpredictable, and even when taking medication as prescribed, patients can still accidentally overdose. That's where naloxone comes in. It is extremely important to arm at-risk patients with the potentially lifesaving tool they need to avoid fatal overdoses. The federal government must follow their own advice and help increase access to naloxone.
— PAY-FOR-PLAYOCRAT —
Shot — "Andrew Gillum and Tallahassee Democrat: 'pay for play' or good business?" via Florida Politics — Tallahassee Reports (TR) is best thought of as a conservative counterpoint to the Tallahassee Democrat's coverage, particularly of City Hall. It's no secret that its editor, Steve Stewart, has run and lost more than once for local office in the deep blue capital city.
— TR's latest watchdogging of the city's Gannett-owned paper of record says that "just one month after he announced he would run for Governor … Gillum's office negotiated with the Democrat to publish 10 stories favorable to a Gillum initiative."
— Those stories, penned by staff writer TaMaryn Waters, "highlighted Gillum's Family Friendly Workplace initiative" begun in 2015, the paper reported. They appeared in the Democrat during the first two weeks of April 2017.
— Most saliently, TR says the paper billed the Mayor's Office $10,000 for those stories last May — which, by the way, it didn't pay. "Ultimately, (the paper) issued a $2,500 discount and Gillum's office paid half of the discounted amount Jan. 8, 2018," TR's report says.
— Both Democrat editor William Hatfield and publisher Skip Foster declined to comment.
Chaser — "Note from the editor: Family Friendly-gate? Not so much. Here's what really happened." via William Hatfield of the Tallahassee Democrat — The newsroom drew up a plan to spotlight businesses that had taken part in a survey and were on track to receive "Family Friendly" certification.
— The advertising side of the house, meanwhile, drew up an outline with the city of Tallahassee … that laid out how we would spotlight the issue and how advertising would use its top-notch, multiplatform channels to promote the effort in print and online.
— There was no negotiation to publish 10 stories. And certainly, the gubernatorial campaign had no bearing on the project, which took shape months before he would announce.
— The stories weren't sponsored content.
— Stewart himself points out that each story accurately included the following line: "The series is a partnership between the City of Tallahassee and the Tallahassee Democrat that stems from the Family First Initiative launched in 2015 by Tallahassee Mayor Andrew Gillum."
— Jamie Van Pelt, the mayor's chief of staff, says that was a misstatement and an "oversimplification" of an admittedly complex partnership.
— MOVEMENTS —
"Heritage Foundation staffer joins Marco Rubio's office" via Alex Daugherty of the Miami Herald — Dan Holler, a founding staffer for Heritage Action, will join Rubio's office as deputy chief of staff, focusing on communications and outreach … Holler will reunite with Mike Needham, his former boss at Heritage, who was recently hired as Rubio's chief of staff. "Dan's one of the most talented people in Washington and we are excited to have him join Senator Rubio's office," Needham said in an emailed statement to Roll Call. "His collaborative style, substantive expertise and strategic leadership will be critical to the work Senator Rubio is doing."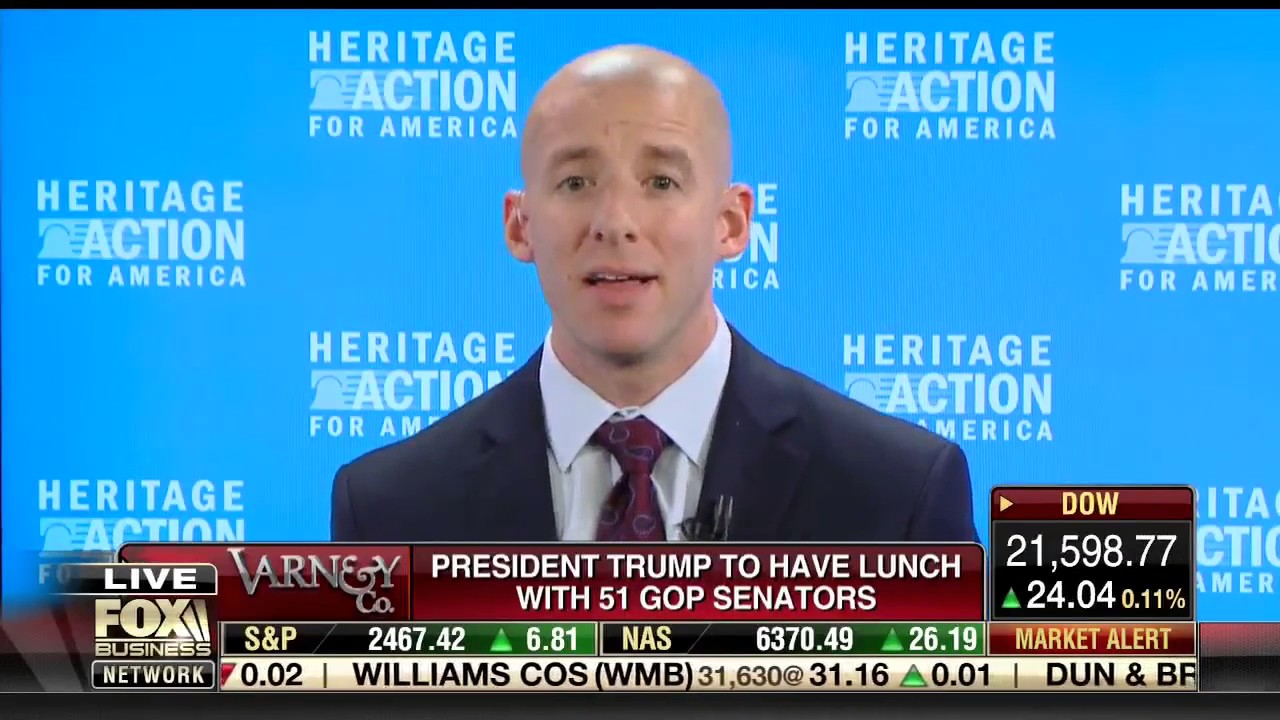 Appointed — Beth Smith to Valencia College District Board of Trustees.
New and renewed lobbying registrations:
Justin Day, Capital City Consulting: Delta Air Lines
Pamela Burch Fort, The Commerce Group: Youth and Family Alternatives
Allyce Heflin, Southern Strategy Group: Florida State Alliance of YMCA, Public Consulting Group c/o MultiState Associates
Larry Overton, Larry J. Overton & Associates: Florida Pace Providers Association
Joseph Salzverg, GrayRobinson: Kologik
— CHAMPIONS —
"Florida State blows out Washington to clinch first WCWS Title" via Curt Weiler of the Tallahassee Democrat – With its runaway 8-3 win over fifth-seeded Washington Tuesday night, the No. 6 FSU softball team (58-12) completed a sweep of the Huskies to bring home the program's first NCAA Championship in its first appearance in the Women's College World Series Finals.
Through its first nine NCAA Tournament games, including Monday's 1-0 FSU win, UW had allowed eight total runs. … The Seminoles quickly turned an early deficit into a lead behind an explosive attack at the plate, hitting three homers and five extra-base hits.
Entering this year, FSU's nine WCWS appearances were the most by any team without a national championship. … The 10th time proved to be the charm.
Tweet, tweet: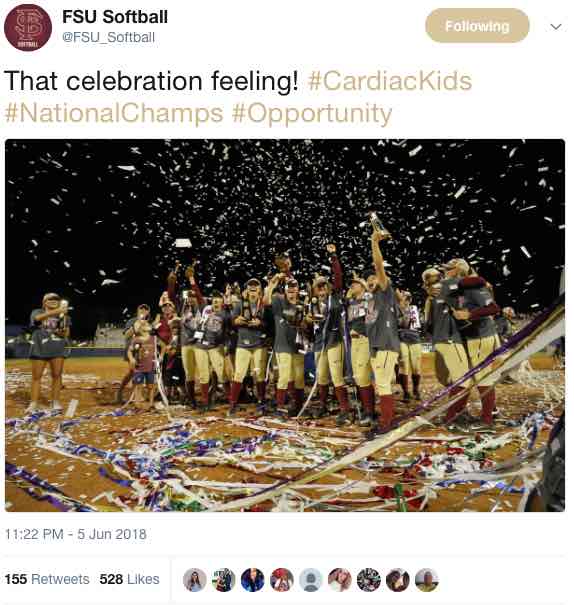 — ALOE —
"Florida's mermaid industry doesn't pay scale" via Craig Pittman of the Tampa Bay Times — In the 1950s Weeki Wachee was one of the nation's most popular tourist stops, but it nearly went belly-up in the 2000s when the profits (ahem) tailed off. In 2008, the Florida Department of Environmental Protection bought it and turned it into a state park. Florida is the only state where the list of government jobs includes "mermaid." Starting pay is $10 an hour. When Weeki Wachee held auditions in January for six new mermaid positions, 60 people showed up, despite the cold. In maybe the most Florida thing ever, a manatee surfaced in the spring right in the middle of their swimming trials.
"How Toy Story land will affect crowds at Disney's Hollywood Studios" via John Gregory of Orlando Rising — The new offerings will begin reversing years of the park reducing capacity while seeing largely the same number of guests come through the turnstiles. But in the short term, more guests are going to flock to these rides than the area was designed to handle — which won't be a surprise to park operators … The new attractions aren't the high-capacity, people-eating behemoths found in other Disney World parks … Alien's Swirling Saucers can likely handle only about 600 riders per hour, based on the very similar Mater's Junkyard Jamboree at Disney California Adventure. Estimates on Slinky Dog Dash's capacity range from around 900 to 1,440 guests per hour, while Midway Mania can supposedly handle 1,900 guests on an hourly basis if all three of its tracks are operational. Disney is taking some steps to help spread out the big crowds. Starting July 1, Disney's Hollywood Studios will have extended operating hours (opening at 8 a.m. and closing at 10:30 p.m.), an extra hour for guests staying at Disney resorts will be added every morning and one evening per week and an additional performance of the park's Fantasmic! show every night.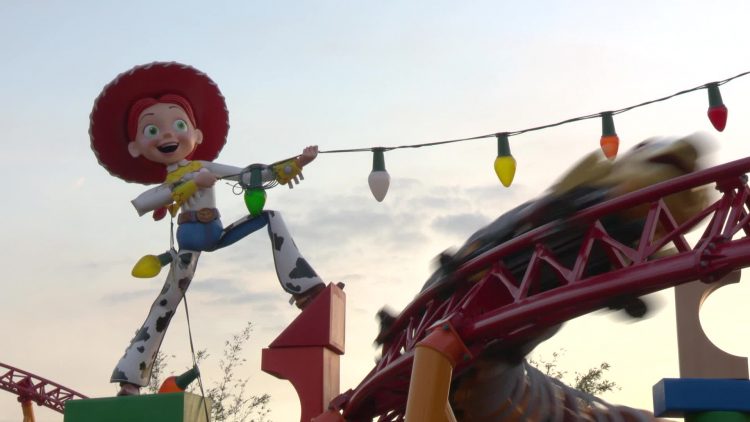 "Orlando StarFlyer, world's tallest swing ride, opens" via Clay LePard of ClickOrlando.com — The $10 million attraction, located near the Orlando Eye on International Drive, will take riders more than 400 feet in the air — the highest of its kind in the world — and swing them around at speeds topping 60 mph. "Disney and Universal have all their rides, but they don't have anything as big as we've got," Orlando-based developer Chuck Whittall said. "We wanted to have the best. We have the wheel next door, which is the tallest structure in Central Florida; now we have the tallest thrill ride in central Florida." The ride costs $12 per person to experience the four-and-a-half-minute thrill.
Happy birthday to state Rep. Jeanette Nunez and former State Rep. Charles McBurney.