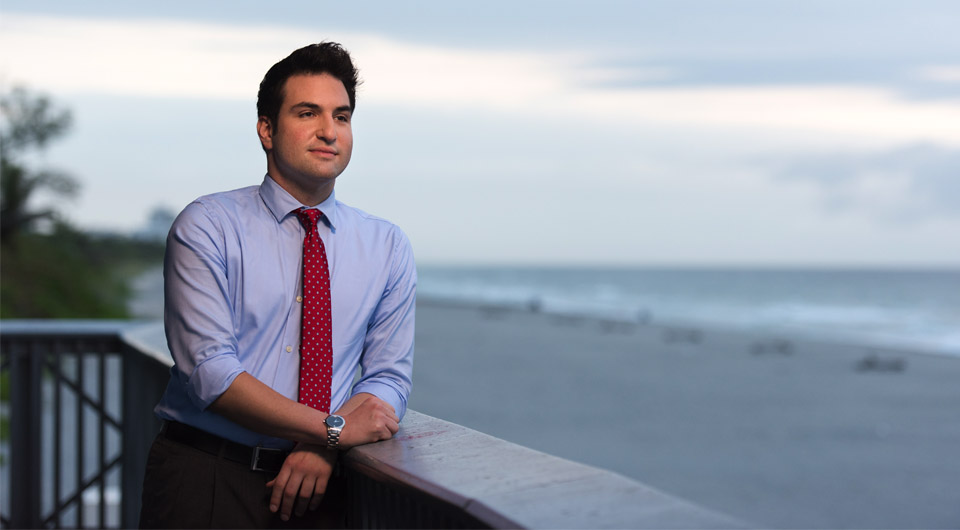 Attorney Matt Spritz ended May with another round of impressive fundraising reports, finishing with more than $150,000 cash on hand between his campaign and committee.
Spritz, a Boca Raton Republican, pulled in more than $10,000 for his campaign fund, leaving him with more than $120,000 cash on hand in the race for House District 89. His committee, Invest in Florida, didn't add any funds but after some light spending it finished the month with $30,000 banked.
Spritz is facing off against fellow Republican Michael Caruso in the race for Rep. Bill Hager's seat. Hager is unable to run in 2018 due to term limits.
The seat leans Republican, having been held by Hager since it was redrawn 2012. He was unopposed in his most recent run.
Democrats James Bonfiglio and Ryan Rossi are also competing for the seat. They are joined by Deborah Gibson, an unaffiliated candidate.
Caruso has not yet updated his fundraising information for May, so it's not clear if he's kept up with the pace set by Spritz. Spritz has also received plenty of GOP support in the form of endorsements. He's been backed by Republican lawmakers in the state House as well as former U.S. Senator George LeMieux.
As of April 30, Caruso's fundraising total stood at $166,800, including $110,000 in candidate loans, and he had more than $136,000 on hand.
HD 89 covers parts of the Palm Beach County coast. The primary elections will be held on August 28.