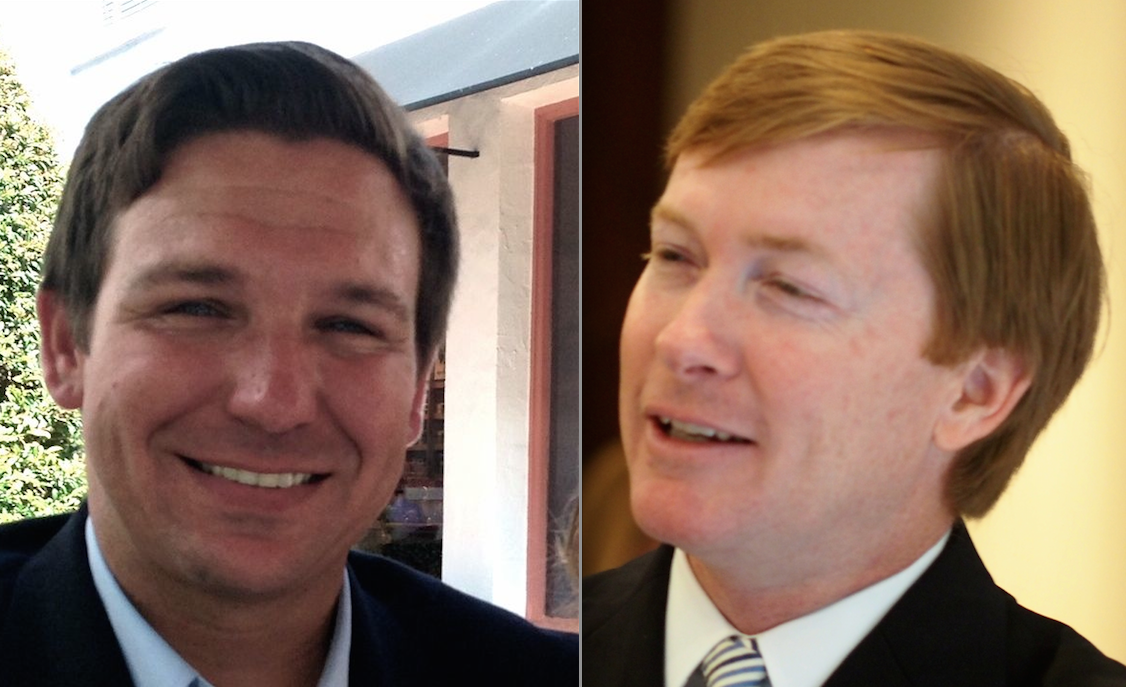 Republican primary election polling conducted at the end of a tough week of media reports shows Agriculture Commissioner Adam Putnam leading Congressman Ron DeSantis, according to the latest statewide poll sponsored by the Florida Chamber of Commerce.
Putnam bests DeSantis 32 to 15 in the poll, which interviewed 501 Republican likely voters by phone. It was conducted June 7-9, and has a margin of error of plus-or-minus 5.3 percent.
Key findings show Putnam:
— Winning all major media markets except the Miami media market.
— Winning among all age groups statewide: 18-49-year-olds, 42 percent to 7 percent; 50-64-year-olds, 34 percent to 5 percent; 65 and over, 27 percent to 17 percent.
— Winning among men (17 percent) and women (18 percent) who have decided on the candidate they'll vote for.
"Voters believe Florida is on the right track and that Adam Putnam can keep Florida moving in the right direction," said Mark Wilson, president and CEO, Florida Chamber of Commerce.
Added Marian Johnson, senior vice president of the Florida Chamber Political Operation: "In our fight to secure Florida's future, our team is constantly checking the pulse of voter attitudes toward candidates and issues, analyzing data for trends, and researching how to help ensure the right things happen in Florida."
The poll was conducted by Cherry Communications using live telephone interviews. The sample was consistently drawn from likely Republican voters, meaning those voters who have the propensity for voting in Republican primary elections, rather than simply including registered voters. Voters were again screened for likelihood of voting.