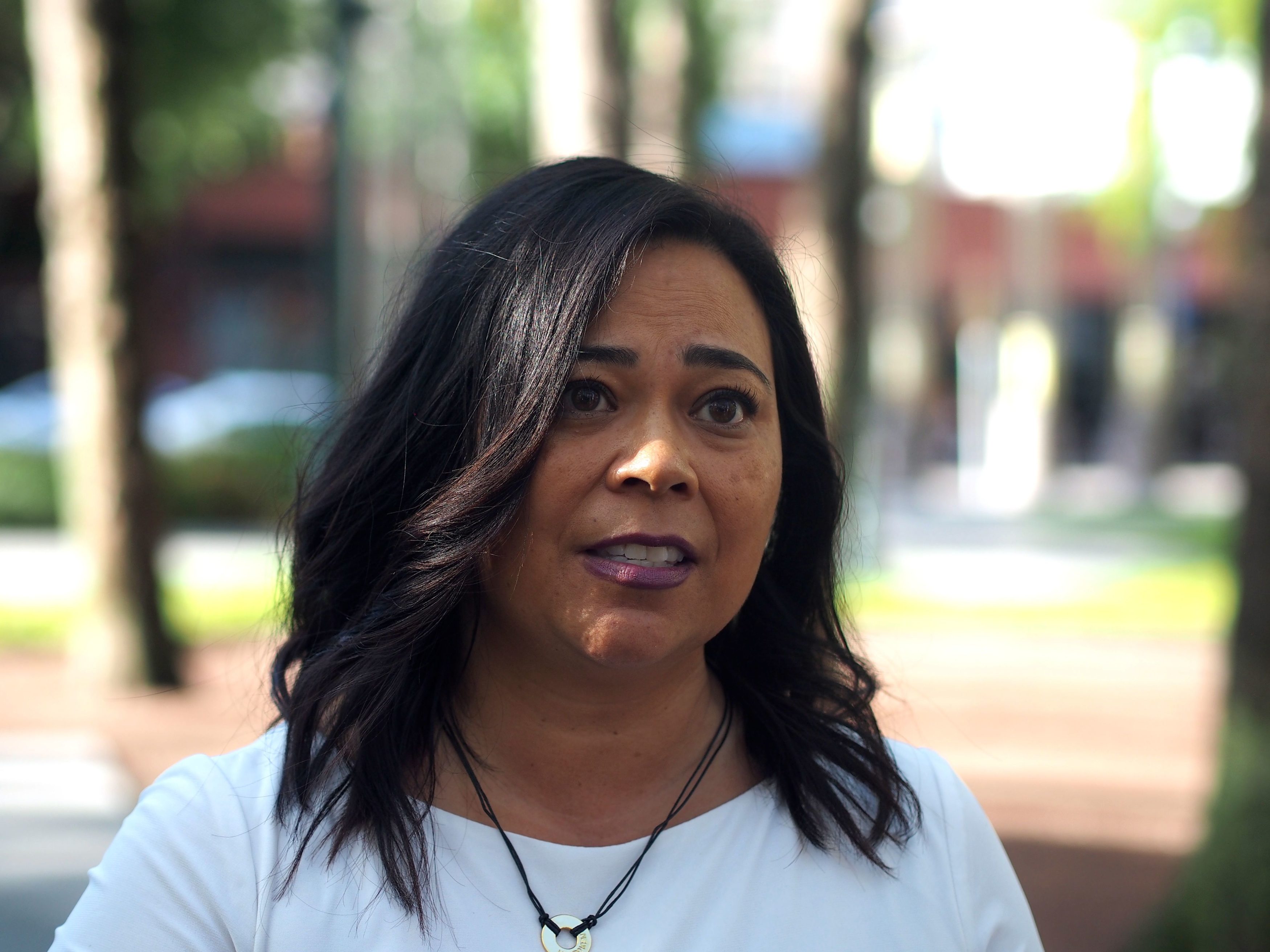 Two months after making one of the biggest political debuts in recent Central Florida history, Lori Harris has withdrawn from the race for the Orange County Commission District 4 seat.
Harris is pulling out to care for a family member who developed a serious health issue, a situation that emerged after Harris first entered the race on April 11, her campaign said late Monday afternoon.
Harris submitted withdrawal papers Monday to the Orange County Supervisor of Elections Office.
Harris had entered the contest with much fanfare: standing beside her former boss, Orlando Mayor Buddy Dyer, as well as Kissimmee Mayor Jose Alvarez, at a well-attended downtown news conference. She had received Dyer's backing after she served for more than three years as point-person on his staff for homelessness and other human services issues.
And she had come to the campaign with a dramatic personal story, a once homeless teen mother who pulled herself out of poverty, found her own housing, worked her way through college, and eventually achieved a high-profile career.
Yet she had entered a race that already had a fierce competition underway without her, between five candidates, Susan Makowski, Nicolette Springer, Maribel Cordero, Lance Ballinger, and Gina Perez-Calhoun. That resulted in plenty of grumbling in District 4 circles, charging that Dyer was trying to stack the Orange County Commission with his own people. Dyer and Harris denied that. But even assuming that normally there is no love lost between candidates, Harris found herself particularly disdained by some of the others.
The campaign finance leaders in that race, Makowski and Springer, have raised about $98,000 and $72,000 respectively. Harris had a strong first month in April, raising $14,000 in the 19 days after she filed. But she managed only another $1,375 in May.
Harris intends to "focus her efforts and time and energy on" her ill family member, said Tasi Hogan, a spokeswoman for her campaign. "I know it was a really hard decision for her."