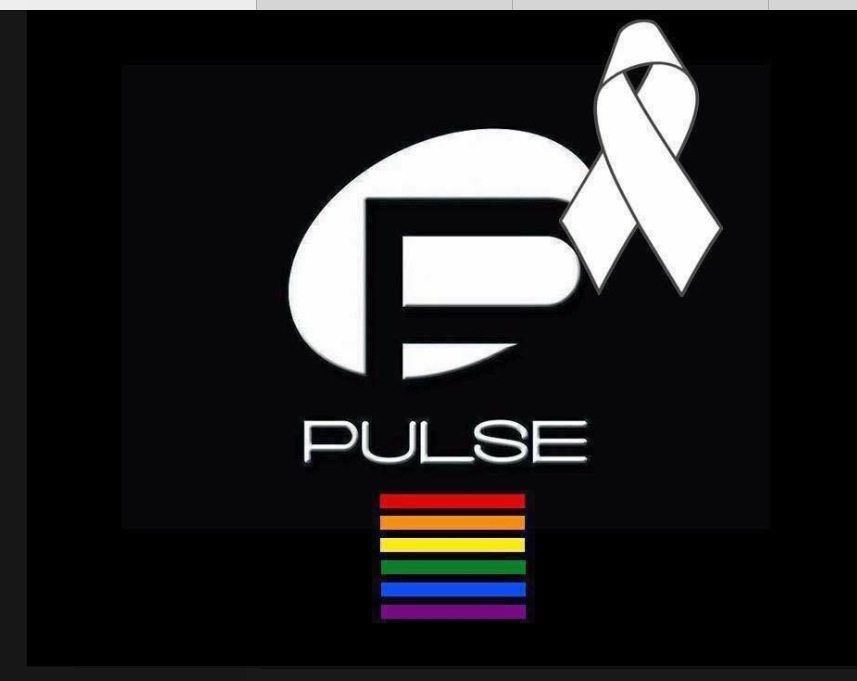 As crowds gathered around and across the streets from the interim memorial that had been the Pulse nightclub and then the scene of so much horror, Orlando Mayor Buddy Dyer and Orange County Mayor Teresa Jacobs called for the city and nation to focus on the Pulse legacy for future generations and history books.
That legacy, each of them described in their own ways in separate speeches, is of how a tragedy changed hearts and minds and transformed an entire metropolis into an all-embracing community.
"We are one people. We are one country. We are one world. And we are one heart. And from this day forward we will always share one pulse," Jacobs said.
Tuesday is the second anniversary of the Pulse massacre, the attack by a heavily-armed ISIS-pledging gays-hating madman who stormed Orlando's popular gay nightclub and killed 49, wounded 53, and, in both Dyer's and Jacobs' words, transformed a city.
At the oneOrlando Foundation's remembrance ceremonies Tuesday night crowds defied the storms, as they had last year, to hear reflection, inspiration, memorials, music, dance, and pledges of resilience, love and unity. They sat and stood under stormy skies at the site where Pulse owner Barbara Poma and the oneOrlando Foundation she formed plan to build an international symbol of resilience, love and unity in a permanent Pulse memorial.
And after the storms and darkest clouds passed, a rainbow appeared over Orlando.
Dyer, a Democrat, and Jacobs, a Republican who is now running to be elected chair of the Orange County School Board, sought to challenge the crowd and the greater community to be the living memorial, to not give up the changes they have embraced.
Dyer also spoke of another tragedy, just Monday night, when another crazed gunman killed four children and then himself during a 24-hour siege in Orlando, after he shot and critically wounded an Orlando police officer responding to a domestic violence call.
"As the eyes of the nation and perhaps the world turn back to Orlando today, we return to the spotlight with a lot of talk about what is the legacy of Pulse. There is talk about the significance of this tragedy in so many mass shootings in the last two years," Dyer said.
"The national debate on guns. Questions about how is Orlando different today than it was two years ago. These are important conversations, and they should be part of a dialogue about what our country must do to be a safer country, to be a more accepting country, to be a more loving place, like Orlando," Dyer continued.
"Pulse was a violent act carried out by a single individual. But the response to that act of evil and act of hate has been made up by thousands and thousands and thousands, maybe even millions of individuals, deciding to show what the opposite of hate looks like, and it looks like love," Dyer said.
Jacobs took a more personal turn, discussing how she had changed from her religously-taught views toward the LGBTQ community before Pulse, and said it was her own adult children who brought her through the transformation. After Pulse, her evolved views helped make her one of the leading Republican advocates of the LGBTQ community in the nation.
"I am so proud of our children in this community," she began, and then talked about how many people in Central Florida went through the same transformation, with younger people leading the way.
"I think about this often: how will the history books remember this day?" Jacobs said. "We know what we want them to say. But I know for certain what they will say, if we don't make sure that we forever tell our half of the story. It will forever go down as the day that evil reigned and brought horrific pain and suffering to an obscure little nightclub in Orlando. That's how history books would paint this day two years ago.
"But for the fact that when the sun rose in the morning – and when the citizens of Orlando and Orange County and Central Florida and the nation and the world, when they woke up to the news – the devil had met his match.
"Evil could not win," she said. "There is no amount of evil that could turn back the overwhelming, enormous reaction of the human spirit and the heart and soul that we are innately in human beings. It was hard for anybody in this community no matter how they brought up, no matter what long-standing believes they had, it was hard for anybody in this community to ignore the fact that we really are one people, and we really have one dream, and we really have one goal as human beings and that is to be treated equally and to love who you want to love. Because if you can't love who you want to love, what is the point of it anyway?"