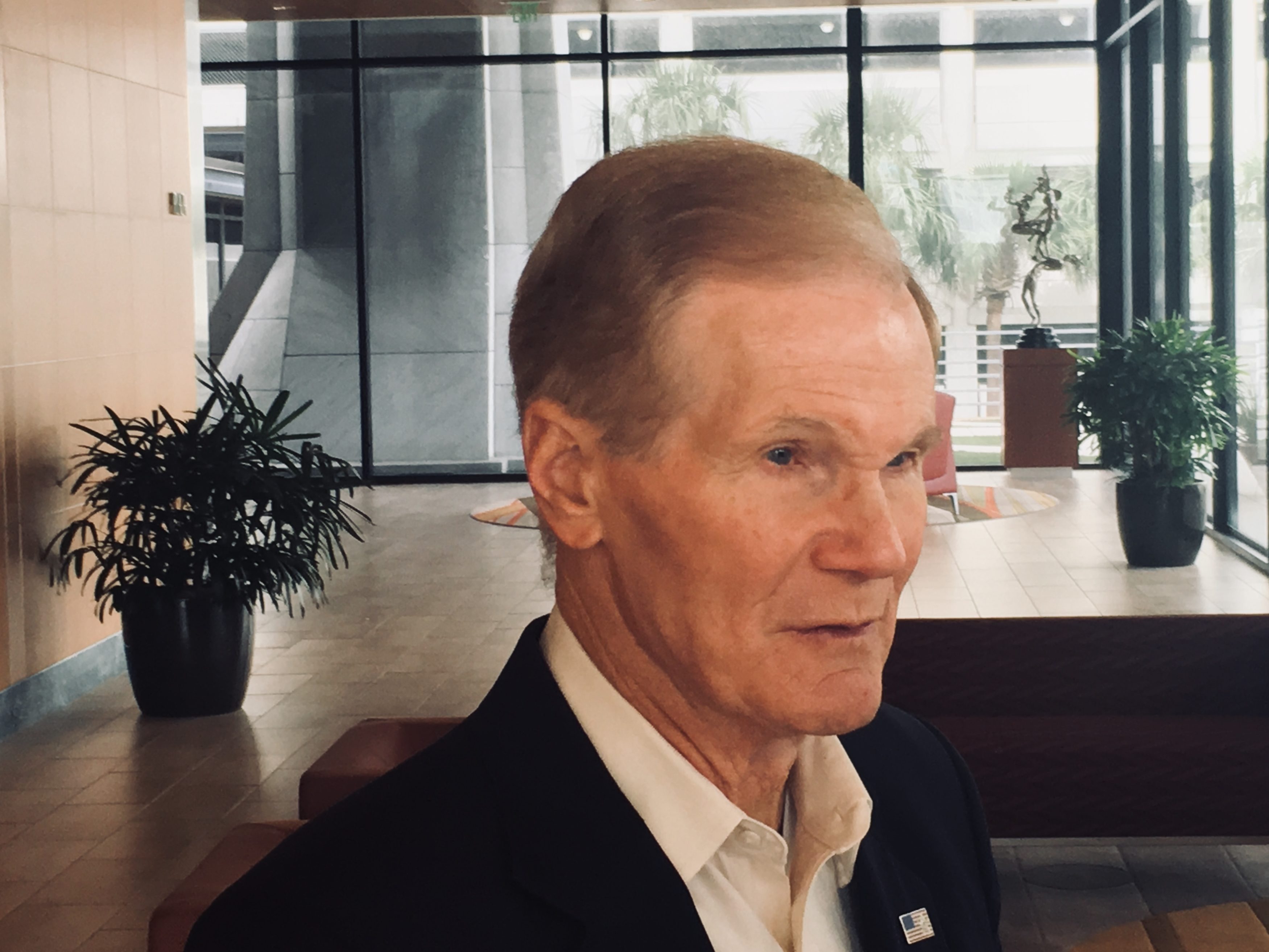 Sen. Bill Nelson kicked off Thursday with an endorsement from Florida Professional Firefighters. And by the end of the day, Gov. Rick Scott had an energetic response.
The group, which represents over 25,000 firefighters and EMS personnel across Florida, endorsed the incumbent Democrat as a staunch defender of firefighters and first responders.
"For those who are willing to risk their lives every day to protect millions of Floridians, it's so important to have the support of leaders we know will support us, our work, our benefits and our families and Sen. Nelson has been a tremendous advocate for Florida's firefighters," said James Tolley, president of Florida Professional Firefighters.
"Sen. Nelson has been steadfast in his support of firefighters and first responders, working to protect our health care and benefits. Sen. Nelson led the fight in Congress to secure funding for training and vital equipment and technology to keep our firefighters and first responders safe on the job. When our benefits have been under attack," Tolley added, "we know Sen. Nelson will always have our back in fighting for us and the support we need to do our jobs."
Nelson said it was an "absolute honor to receive the support of Florida's firefighters and first responders — the men and women who risk their lives to protect Floridians every single day."
"These public servants have dedicated their lives to keep our communities safe, and we owe it to our first responders, their families and their communities to ensure they have the equipment and technology to perform their jobs and for us to do everything in our power to advocate for their health care, pensions and other benefits," Nelson added.
Expect the Nelson campaign to contrast Nelson's record to that of Gov. Rick Scott.
The media release asserts that Gov. Scott "personally killed a $2,000 pay raise for underpaid state firefighters who earn an average salary of $27,475 a year."
The Scott campaign, meanwhile, countered with reiterations of claims that Nelson was a career politician.
"As usual, Bill Nelson is hoping that Floridians will only pay attention to what he has to say, and not what he has actually done – which is vote time and time again in favor of raising his own salary so he can collect more than $4 million from hardworking taxpayers. Meanwhile, Governor Scott has secured important investments and legislation that actually make a difference in ensuring law enforcement officers and teachers have the resources they need to succeed. While Nelson continues to do everything he can to protect his job, Governor Scott will continue to fight for the jobs of Florida families," asserted Lauren Schenone, Scott for Florida Press Secretary.