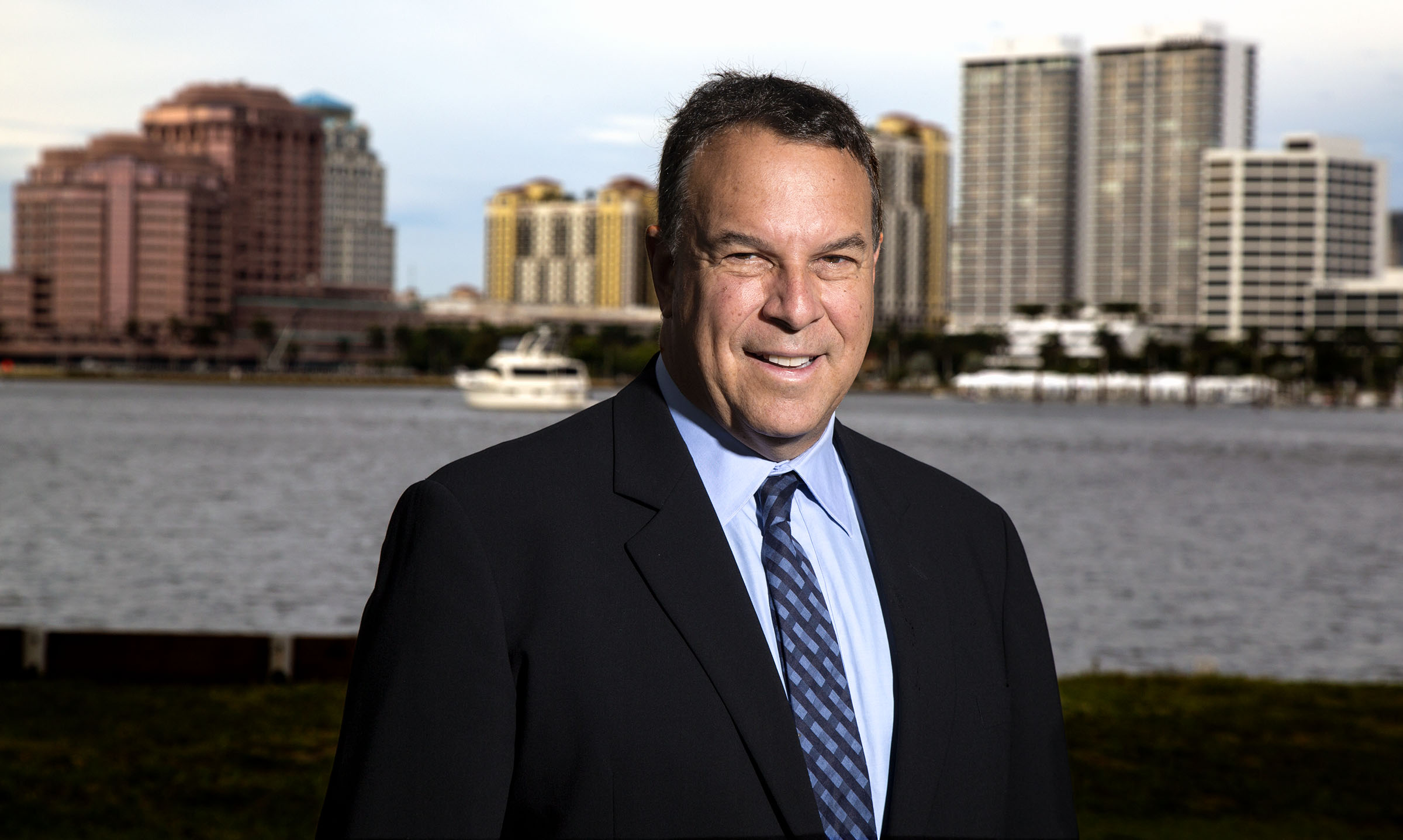 Jeff Greene, a billionaire developer from Palm Beach and the newest Democratic option for Governor, is using the upcoming Father's Day holiday to call for an end to the Donald Trump administration's practice of separating migrant children from their parents at the border.
In a statement Saturday, Greene said the policies are "inhumane." He framed that conclusion as one arrived at while reflecting on paternity.
Greene, who is married with three children, called his family "the greatest gifts I have ever received." That acknowledgment, he said, brings him to realize a "stark contrast between my family's own joy and the indescribable heartache being felt by those families on our country's southern border."
Recently published national stories focused largely on how frequently children are separated from adults near the border under the zero-tolerance, hardline immigration policy of detaining immigrants ahead of scheduled court dates. Some news outlets reported that close to 2,000 children were separated from adults over a six-week period, those figures are based on data from the Department of Homeland Security.
"No matter where you are from, the language you speak, religion you practice, or the color of your skin, families are families and people are people — yet they are not being treated as such," Greene said. "Under the guise of being tough, the Trump administration has proven to be despicable, heartless, and inhumane."  
Greene said "respect" is the "backbone of our United States," and the immigration practices at the border are "spineless."
In being critical of Trump-backed decisions, the newly minted candidate is distancing himself from the President, whose Mar-a-Lago getaway is just doors away from Greene's Palm Beach residence.
Greene also is staking claim to a viewpoint on immigration that is primed to be polarizing for candidates who make it to November. On the Republican side of the gubernatorial race, Agriculture Commissioner Adam Putnam released an ad this week in which a popular Republican sheriff extols his faith in Putnam's ability to crackdown on immigration. But Putnam's primary opponent, Congressman Ron DeSantis, has nicknamed the Commissioner "Amnesty Adam."  
Meanwhile, other Democrats in the Governor's race undoubtedly would align with Greene's comments. Tallahassee Mayor Andrew Gillum even tweeted an almost identical sentiment on Saturday.
As we all prepare to celebrate fathers, I could not imagine for a moment what it would mean to have my children ripped away from me to live in prison-like detention centers because of a failure of political leadership. Heartless! We are better than this, AMERICA!!! pic.twitter.com/xz5xnBbQig

— Andrew Gillum (@AndrewGillum) June 16, 2018
But to Greene, the issue should transcend party lines: "Democrats or Republicans, we are all Americans — and we cannot stand for this. I will not be silent, and neither should you. As Governor, I will do everything in my power to end reprehensible policies such as these," he said.
And in Florida, as Greene suggests, the stories of immigrant children have resonated with politicians across the aisle. Republican Gov. Rick Scott, who's competing against incumbent Democrat Bill Nelson for the U.S. Senate seat on the ballot, told Florida Politics' A.G. Gancarski on Friday that "Your heart goes out to these families that are struggling with these issues. It shows you how messed up our immigration policy is, that these things are happening."