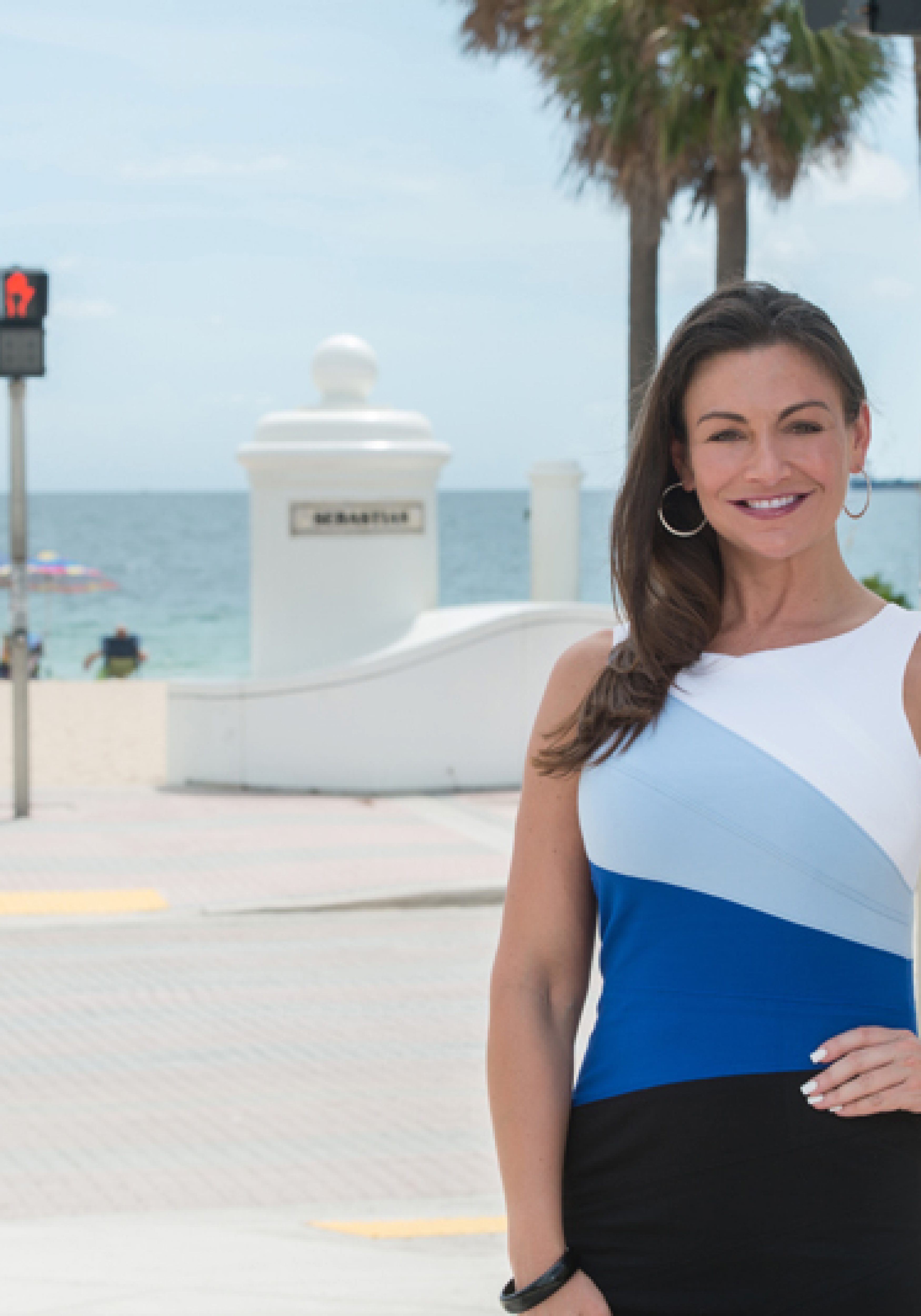 According to newly filed Agriculture Commissioner candidate Nikki Fried, the state is lax on gun control and too overbearing on medical marijuana.
In a campaign video released Monday morning, the Democrat makes her introduction to voters by setting up a dichotomy between pot and assault rifles.
"One helps sick and dying Floridians and is over-regulated," Fried says of marijuana in the video. "And the other one is used to terrorize our schools and our communities, and is barely regulated at all."
Fried, whose work as a lobbyist has focused on expanding access to marijuana, filed last week to run for the Cabinet post. Her advocacy for pot bridged into her campaign, where it will likely be a defining element.
In the video, which features pan shots of a Southwest Florida marijuana grow operation, she asks, "Honestly, what type of Agriculture Commissioner could be against a plant and the farmers who grow it?"
When Fried brings up assault rifles, an image of current Agriculture Commissioner Adam Putnam appears alongside the headline to a recent Tampa Bay Times report detailing a concealed-carry weapons permit background check lapse during Putnam's tenure.
The video will air on Fried's social media. Campaign manager Matt Gotha told Florida Politics that "no decisions have been made regarding putting money into the ad as of yet."
Per a news release accompanying the video, Fried "intends to use the office to expand access to medical marijuana for sick and suffering Floridians, support the agriculture industry while protecting Florida's land, water and beaches, advocate for consumers, and be an independent, compassionate voice on the Florida Cabinet."
Fried, 40, will face off against Homestead Mayor Jeff Porter and David Walker in the Democratic primary. Both have grim fundraising numbers. Porter has $22,900 on hand and Walker has $148,550.
If Fried makes it to November, she'll likely have to fight against one of a few deep-pocketed Republican candidates. State Rep. Matt Caldwell currently boasts $1.26 million banked for his run and state Sen. Denise Grimsley has $1.04 million at the ready. Former Rep. Baxter Troutman has largely self-funded his campaign, which had $1.5 million on hand at the beginning of June.