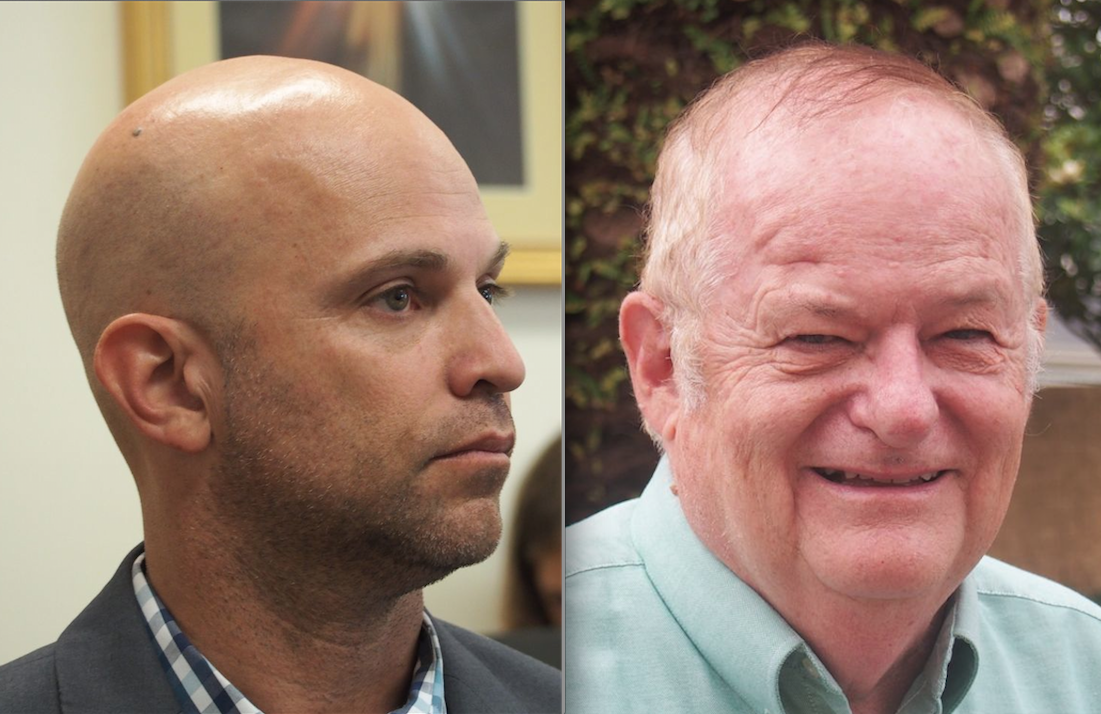 State Rep. Rene Plasencia is alleging that a volunteer who moved from his re-election campaign to the campaign of his Republican primary opponent George Collins illegally downloaded Plasencia's campaign data and took it with him to Collins' campaign.
Plasencia and his campaign met with an Orange County Sheriff's Office detective Monday. Plasencia said they intend to pursue criminal charges, perhaps theft of intellectual property, a third-degree felony.
Plasencia is alleging the man now serving as Collins' campaign treasurer, Zane C. Matter, used access to Plasencia's webElect political data account to download data after-hours onto a home computer. Matter then left Plasencia's campaign and joined Collins' campaign.
Florida Politics was unable to reach Matter for a response on Monday.
Collins Monday afternoon confirmed that Matter worked for him, and called him invaluable. But Collins said Matter has provided no such information from Plasencia's campaign to him, or said anything about it to him. And Collins said he wouldn't want it even if Matter had it to offer.
The Orange County Sheriff's Office is investigating, Plasencia said. The sheriff's office was not able Monday afternoon to confirm that, comment, or provide a copy of the incident report, as it was still being processed.
Plasencia and Collins are battling in the August 28 Republican primary for Florida's House District 50, covering eastern Orange County and northern Brevard County. They met in the primary two years ago and Plasencia won. Collins filed for a rematch on June 5, and later added Matter as his campaign treasurer. The winner would take on Democrat Pamela Joy Dirschka in the November general election.
On Monday Plasencia said Matter had volunteered for his campaign this spring, and was given a task doing computer work, with log-in access to the webElect account. After a while, in mid-May, Matter stopped showing up, Plasencia said. After someone saw Matter appear with Collins in photographs posted on-line, Plasencia said his campaign grew concerned and brought in a computer analyst. The analyst told Plasencia's campaign that computer activity history showed that Matter had logged in to the campaign account from home, after hours, and had downloaded campaign data.
That occurred in late May after Matter stopped showing up, Plasencia said.
Matter did not have authority to do so and the campaign did not know he was doing so, Plasencia said. When the activity was discovered, Matter's access was terminated.
"We feel terrible about it because we were giving this person an opportunity. He was a young college student and it really looks like from the very beginning he was here to steal information," Plasencia said.
Plasencia also said he believes Collins has used Plasencia's data while campaigning in north Brevard County.
Collins denied that Monday, and said that Plasencia and his voter-supporters are too liberal to be of any interest to him anyway.
Collins said he met Matter at the Orange County Republican Party's Lincoln Day Dinner on May 18, and that said Matter told him that he had been working for Plasencia's campaign, but had become disillusioned with Plasencia's positions on issues. Collins added that Matter told him he would like to work with him to defeat Plasencia if he was going to run again.
The downloads occurred May 27-29, according to Plasencia. Matter resigned from Plasencia's campaign on June 1.
Collins filed as a candidate to run against Plasencia on June 5, listing himself as treasurer. Matter officially became Collins' campaign treasurer last Friday, according to paperwork filed with the Florida Division of Elections.
"I haven't received any information that would benefit my campaign from Zane," Collins said. "I have absolutely no interest in any of that because I'm sure that the people who will support me are more conservative than Rene. And so I think that Rene is very upset that he would lose his valuable intern to come over to my campaign. But unfortuantely, that's the way it is."