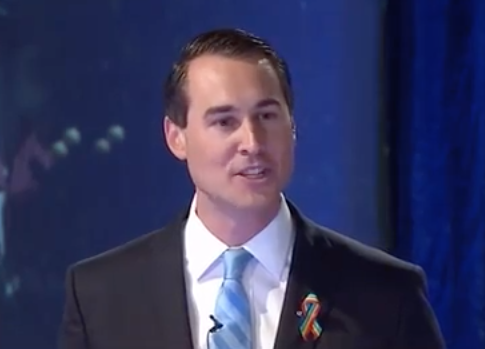 Democratic gubernatorial candidate Chris King is launching a new digital video ad offering two minutes of his highlights from the three Democratic debates this month.
"Swing for the Fences," provides eight clips of King's better moments in the debates, plus one of Democratic front-runner Philip Levine's response to a King attack that leaves Levine getting jeered. There's also a shot of rival Gwen Graham looking annoyed as King makes an indirect attack on her. Democrat Andrew Gillum appears in some of the debate shots but doesn't get a close-up or a line. Democrat Jeff Greene has not yet appeared in any debates.
Interspersed in the video are text compliments lifted from media coverage about King's debate performances.
King's campaign said the ad would target Democratic voters on Facebook, statewide, as part of the campaign's ongoing six-figure online media buy.
The ad shows King, the Winter Park entrepreneur, mentioning his positions on such topics as affordable housing, criminal justice reform, marijuana legalization, wage growth, immigration, and abortion.
"If you want the status quo, I'm not your guy," King says in one of the debates, as the ad wraps up. "If you want to swing for the fences and dream again, I'm Chris King, and I want to be your governor."