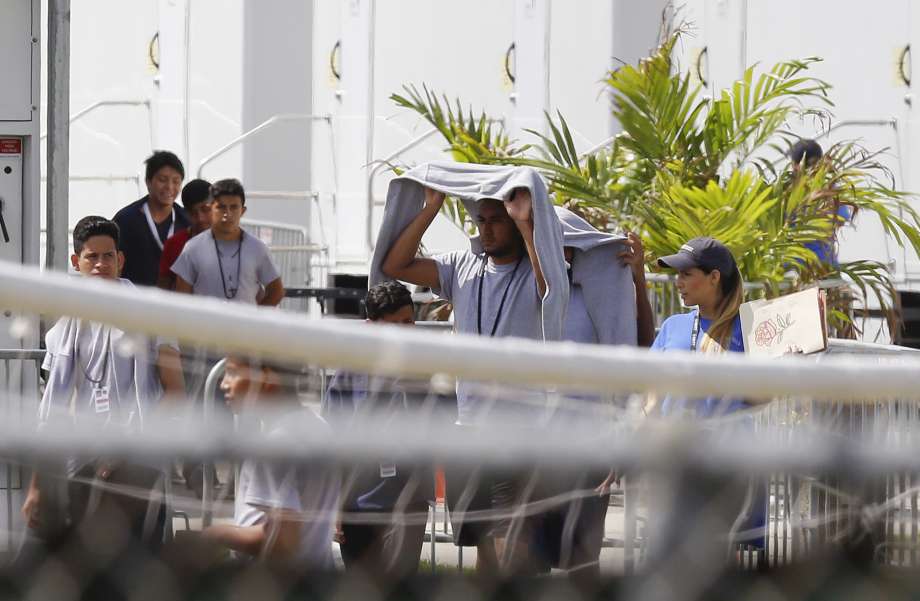 After repeated questioning by U.S. Sen. Bill Nelson and others, the Department of Health and Human Services Inspector General has announced an investigation of the agency's handling of migrant children separated from parents at the border.
The investigation will focus on shelters run by the Office of Refugee Resettlement, an office within HHS.
"We will review ORR's efforts to ensure the safety and health of children placed at ORR facilities, especially when the program experiences a sudden increase in the number of children placed in its care," read an announcement from the IG's office on the investigation.
"Specifically, this review will focus on a variety of safety- and health-related issues such as employee background screening, employees' clinical skills and training, identification and response to incidents of harm and facility security."
The move comes after Nelson grilled HHS Secretary Alex Azar regarding the administration's plans to reunite separated children from their families.
President Donald Trump's administration caught flak from members of both parties for its decision to ramp up zero-tolerance policies at the border, resulting in more and more children being separated from their families while the parents' cases were handled.
Some of those children wound up here in Florida, including at a Homestead facility that Nelson was allowed to visit after originally being denied access. Some of the children housed there were not even able to contact their parents via phone. The agency admitted those children's parents might have already been deported.
The episode prompted Nelson and 40 other senators to sign a letter demanding the HHS IG investigate the agency's treatment of those children.
"We remain concerned about whether the Department is ensuring children receive the care they need and whether the services and treatments they receive are trauma-informed and evidence-based," the senators wrote.
"While we are encouraged by the announcement of recent efforts to prioritize family reunification, we also have significant questions about how the Department is working to accomplish this goal."
In response, the IG has promised to send investigators to sites nationwide to evaluate the facilities. It's not yet clear whether Florida will be one of the places they will visit.