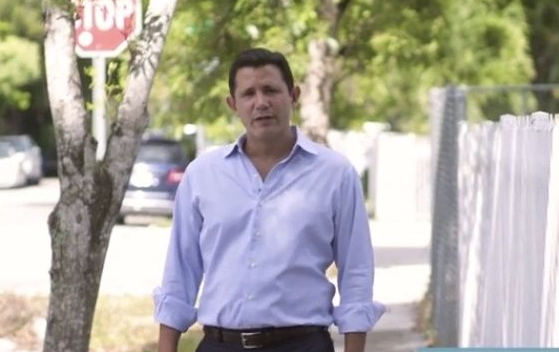 Jason Pizzo has grabbed the endorsement of the United Teachers of Dade (UTD) in his Democratic challenge to incumbent state Sen. Daphne Campbell.
Pizzo, a Miami attorney, is competing with Campbell in the Senate District 38 primary. No Republicans filed to run in the race.
The teachers' union released a statement explaining why they're supporting Pizzo.
"We believe that he will make a difference in Tallahassee by voting pro-public schools, working towards sound education policies, and looking to improve the lives of working people," said UTD President Karla Hernandez-Mats.
"We know that by doing so, Jason will help us positively impact the 350,000-plus children that we educate every day."
Pizzo thanked the group for their support in response to the news.
"Our teachers are directly responsible for our future success which is why we have a responsibility to support them with adequate pay and the right to collectively bargain," said Pizzo.
"I'm honored to have the support of UTD, an organization who champions our teachers. As state senator, I will not quit until our educators and school staff are no longer under-appreciated and underpaid in Florida."
Pizzo is gunning for the SD 38 seat after losing to Campbell in the 2016 primary. Voters will decide between the two on August 28.
Last updated on June 28, 2018