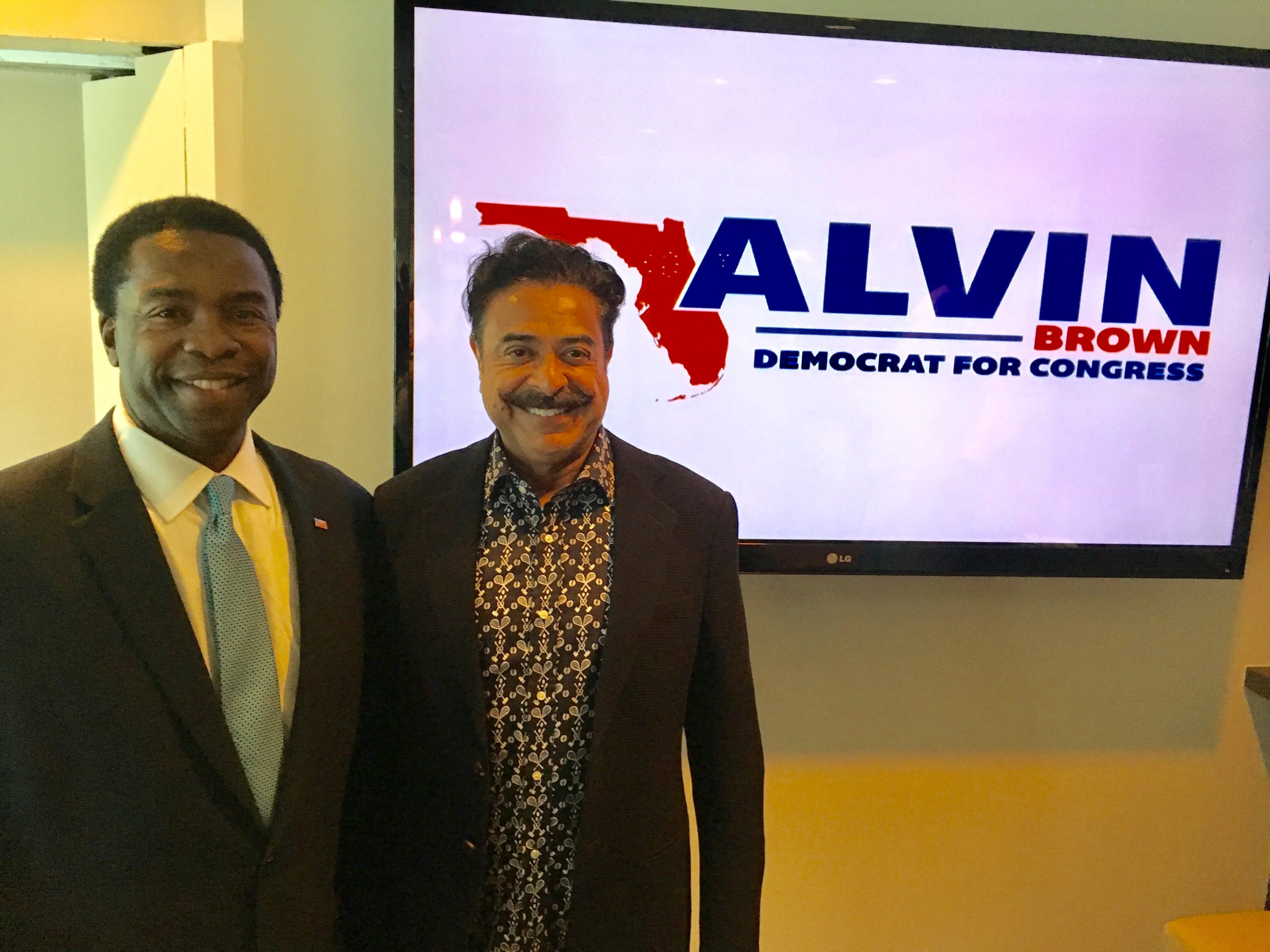 As if hosting a fundraiser for the congressional campaign of former Jacksonville Mayor Alvin Brown weren't enough, Jaguars owner Shad Khan made the endorsement official.
"Alvin Brown is a forward-looking leader that Florida needs," Khan said Thursday. "I've worked with him and seen him in action up close as he's made a difference on education and economic development. He is the best candidate for the job."
Brown added: "I am humbled by the outpouring of support our campaign has received from folks across the 5th District. Shad is a positive force in the community, and I'm proud of the incredible work he's done in Jacksonville."
Remarkably, as late as Wednesday afternoon, Brown downplayed the specific importance of Khan, a billionaire who was Brown's most prominent financial backer in his 2015 re-election bid.
Khan also spends money supporting Republicans, ranging from Jacksonville Mayor Lenny Curry and Gov. Rick Scott to President Donald Trump.
Khan, who heavily supported Brown's re-election campaign, has not made a habit of supporting electoral challengers in local races. His preference has been to help incumbents with whom he can partner, so the decision to go against a sitting incumbent (one well-regarded by many in Jacksonville's political class) is worth noting.
Sources close to Khan assert Lawson didn't build a relationship with the Jaguars owner, making the Brown endorsement (and all that goes with it) easy for Khan.
Watchers await new fundraising numbers for Brown and Lawson. As of the end of March, Lawson led in cash on hand, $159,710 to $127,764.