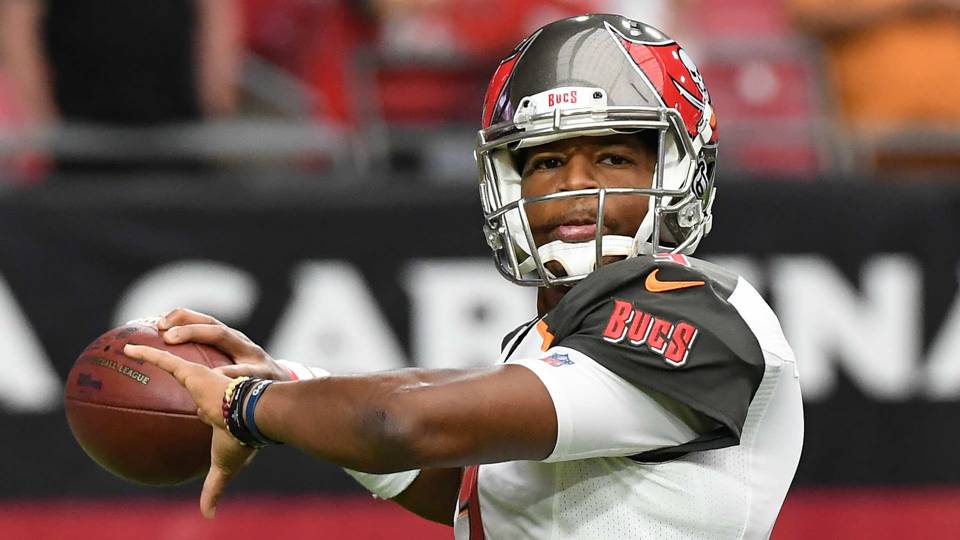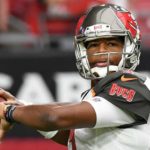 Three games?
That's the suspension the overlords at the National Football League decided Tampa Bay Buccaneers quarterback Jameis Winston deserved for sexually assaulting a female Uber driver and then lying about it while the league investigated.
Three games? That's it?
It was a negotiated settlement. Read into that what you will.
To be technical, the league ruled Winston touched the driver in an "inappropriate and sexual manner without her consent."
To me, that's sexual assault.
Instead of a suspension, how about jail instead?
As a sports columnist, I followed the code of never cheering in the press box, but I'll break that vow now and say I hope Ryan Fitzpatrick, who will replace Winston during his absence, plays like Tom Brady for those three games and keeps the job.
This isn't about football though. It's about a troubled man-child with a pattern of assuming he can take whatever he wants, whenever he wants it.
The Bucs have made Winston the face of their franchise since drafting him first overall out of Florida State. They have praised his leadership. His teammates put him on a pedestal.
This is what they get for ignoring red flags that were there all along.
While shooting a BB gun in college, he caused more than $4,000 in damage to a Tallahassee apartment.
He was accused of rape by a woman at FSU. The woman said she was drugged. Winston said it was consensual. He was never charged but reached a settlement with the accuser and FSU also paid her $950,000.
He was suspended from FSU's baseball team after shoplifting crab legs from a Tallahassee Publix. He was suspended for a football game against Clemson after a sexually charged rant. The original suspension was for just the first half of that game.
He apologized then, of course. He said he knew he let everyone down, and that he would do better.
He says the same thing now.
In his statement, Winston apologized to the Uber driver and then added, "It is uncharacteristic of me and I genuinely apologize."
Uncharacteristic?
Seriously? Just look at the record.
Oh, but he'll do better now. Besides, he appeared to blame the Uber groping on alcohol and said he'll stop drinking.
It's always something else, isn't it?
Ben Roethlisberger of the Pittsburgh Steelers was suspended for six games in 2010 growing out an allegation he sexually assaulted a 20-year-old woman. Interestingly, assuming Winston remains employed the Bucs, he will be serving the final game of his suspension when the Steelers and Roethlisberger come to Raymond James Stadium on September 24.
Three games are not enough.
I'd start with eight games and go up from there. Maybe the whole year.
There have been calls for the Bucs to cut all ties with Winston, just release him. You definitely can make that argument, both a moral and a football standpoint.
Do you trust him anymore?
I don't.
Can the Bucs trust him?
Doubtful.
Can he earn that trust again?
I guess that's the real question here, isn't it?
And based on what we've seen, I think we already know the answer.
___
(Image via Getty)