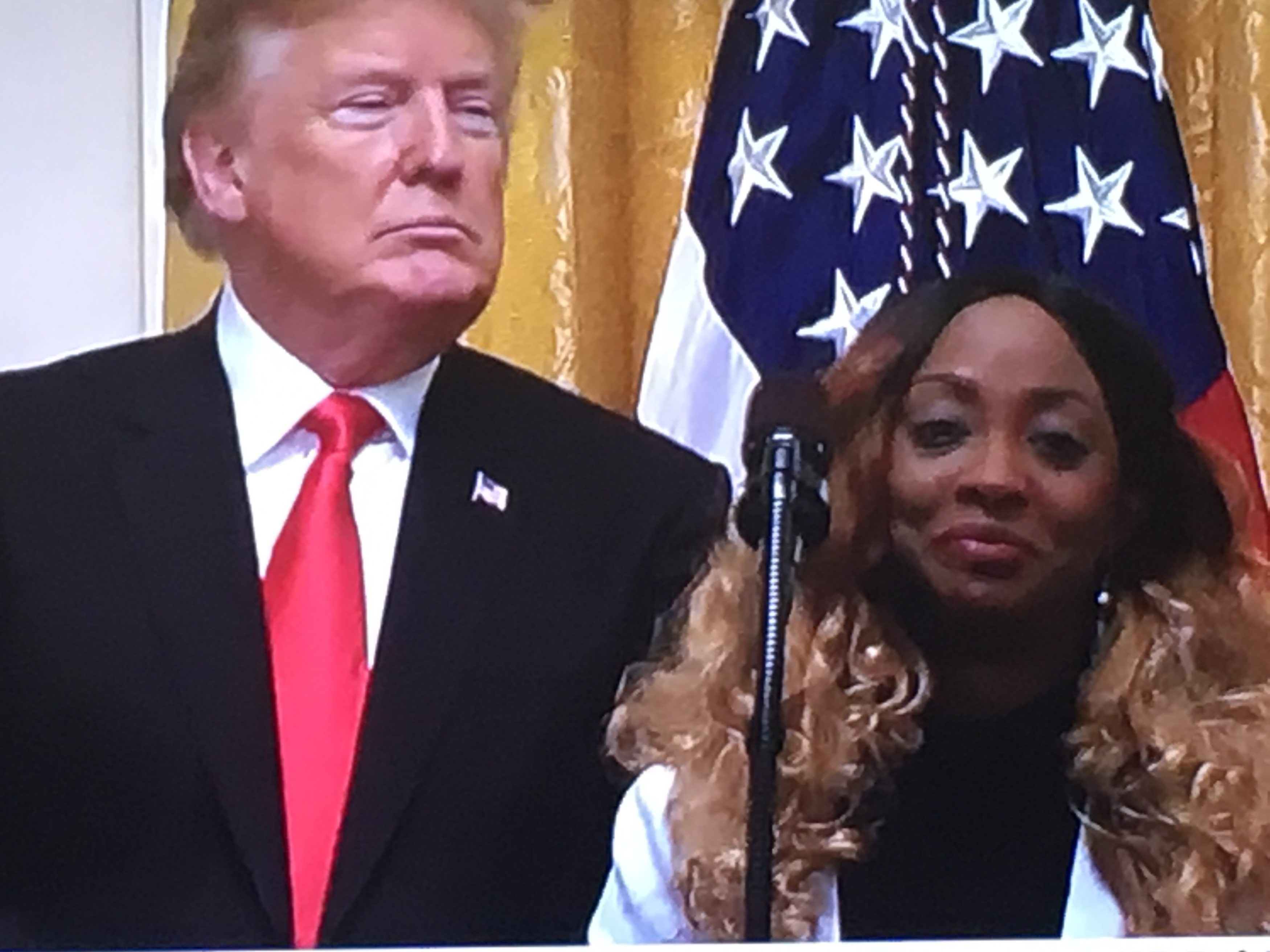 President Donald Trump held a celebration ceremony at the White House Friday for the six-month anniversary of tax reform.
Among the honored guests: longtime Crowley Maritime Customer Care Director LaSonya Hill.
Hill, a Crowley employee for more than 24 years, extolled real-world benefits of the tax cuts, including helping her pay for her sons' college expenses.
Crowley Maritime "used its benefit from tax reform to pay employees bonuses," Hill said.
"Crowley Maritime is a fantastic company," she added. "I've been there 24 years. I'm very honored to work for such a great company and for the company to benefit from such a great tax opportunity, which they were able to give back to the employees."
Hill clearly wowed Trump.
"You're like a professional speaker? Have you done this before," Trump asked, lauding Hill's potential.
The White House event is the second time there has been a Jacksonville connection to celebrate the tax reform package.
Sen. Marco Rubio held an event in April at a Southside business, touting how the tax cuts allowed the company to expand operations.