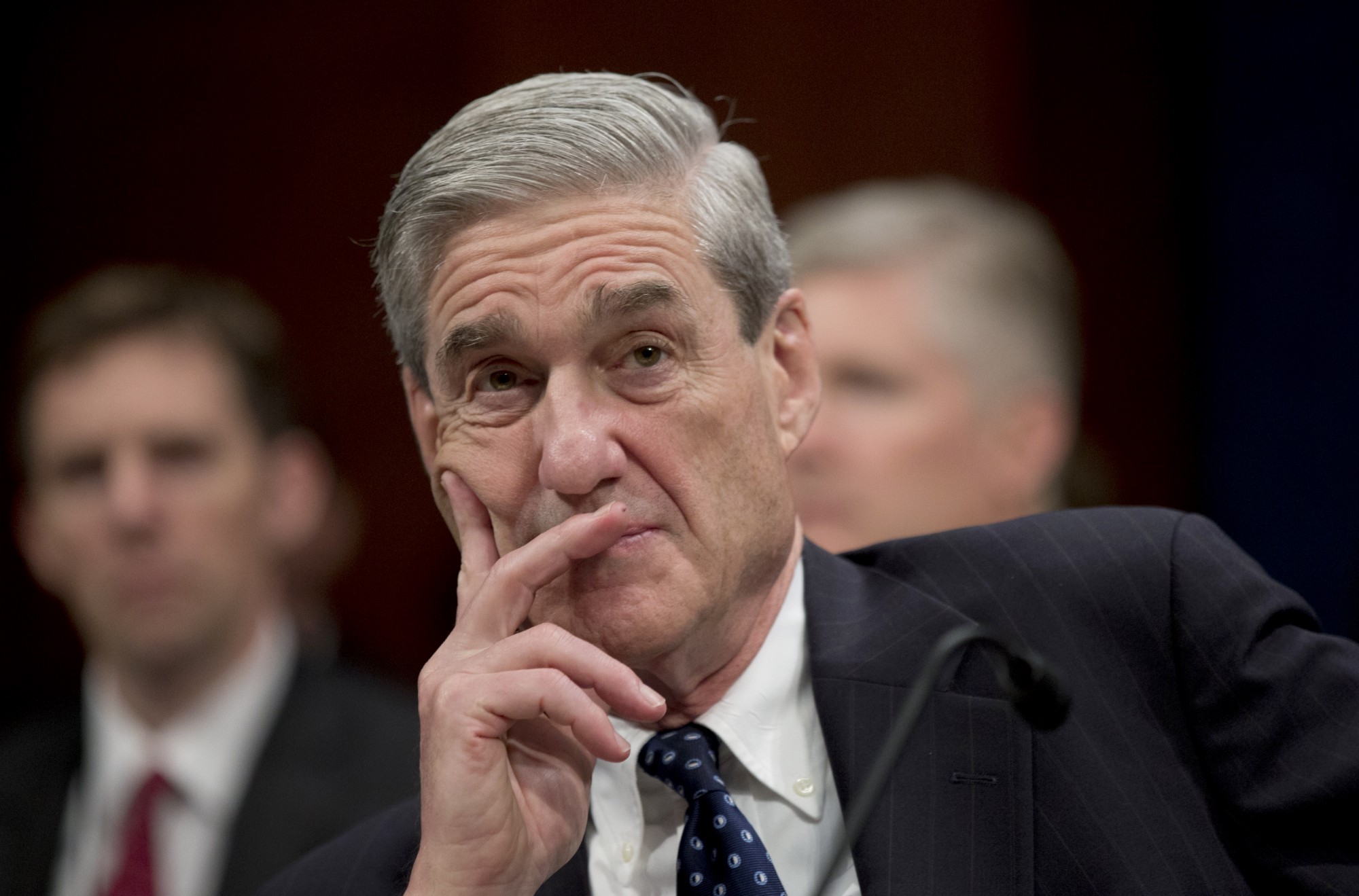 President Donald Trump was right when he called the Russia investigation a "cloud" over his administration. It has shadowed his every action since soon after the Inauguration.
The question is how to safely dispel it.
Here's what we now know: Fighting back only adds energy to the storm. Firing James Comey led to the appointment of Special Counsel Robert Mueller. Removing Mueller, or sacking his Deputy Attorney General Rod Rosenstein, would produce both a political and constitutional crisis.
To what end? The Federal Bureau of Investigation would keep investigating. It's what they do. If that institution were diverted, the New York Attorney General's office, out of Trump's reach, would double down on its many ongoing probes. Moreover, the fallout from such a firing could lead both houses of Congress to turn blue. That would mean at least two years of incessant new congressional investigations, hearings and subpoenas — and a complete halt to any progress on issues that actually affect Americans.
It's the myth of the Hydra. For every head that rolls at the Justice Department, two more inquiries will spring up.
Fortunately, there is a sensible alternative: Allow the judicial process to unfold without interference. All indications are that Trump will be fully and publicly cleared by the special counsel, if he is given time to conclude his work. This is the best possible outcome — for everyone.
For the president, complete exoneration by the Mueller investigation will be well-deserved vindication, which will enable him to determine his own place in history through his own accomplishments with no asterisk of illegitimacy next to his name. Republicans will be rewarded for their patience with their best shot at widespread victory this year and in 2020. Most importantly, the country will gain stability, with our precious rule of law intact.
Perhaps the only people who will not benefit from the Mueller investigation are those who screamed loudest for it, and of course, those actually guilty of potential wrongdoing such as former top FBI official Peter Strzok whose own personal bias against the president indicated "a willingness to take official action to impact [Donald Trump's] electoral prospects," per a recent bombshell inspector general report. Attempting a coup — even in such a bloodless way as this to undermine a valid election — is a dangerous gambit.
Failure rarely turns out well for the conspirators, but let them reap their just deserts.
We can trust the constitutional system that has protected our freedoms for over 200 years, or we can wander off into uncharted territory of limitless executive power. We conservatives have always put our faith in time-tested institutions and the rule of law.
We'd do well to maintain that.
___
Christian Cámara (@ChristianCamara) is a conservative activist and self-described "Reaganista."