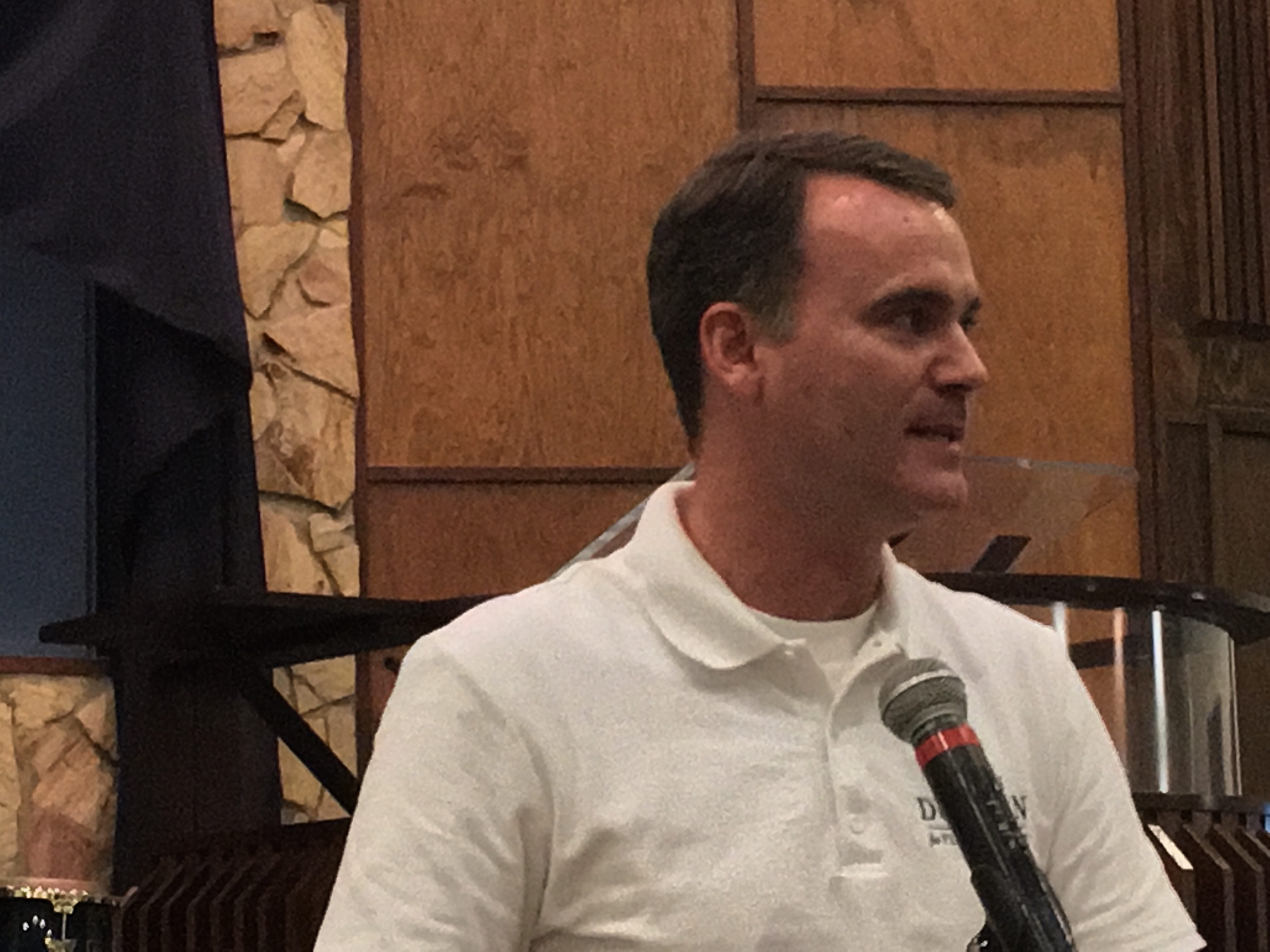 Democrat Tracye Polson will carry the party's flag against one of three Republicans in a November race for exciting state Rep. Jay Fant's Westside Jacksonville seat.
The bookkeeping through the first three weeks of June reveals a tightening financial picture between Polson, a well-funded first-time candidate, and Wyman Duggan, a Jacksonville lobbyist.
Polson brought in $3,647 to her campaign account, which now has roughly $115,000 on hand; the account of her political committee added another $800, pushing that tally to $14,000 on hand.
Polson still leads the money race, but on the strength of his best reporting period since Oct. 2017, Duggan is closing in.
Duggan brought in $13,800 to his campaign account in June (pushing the total near $121,000 on hand), driven by establishment support from J.B. Coxwell, W.W. Gay, and CSX Transportation.
Running behind Duggan and Polson: the two other Republicans in the race.
Yacht broker Mark Zeigler brought in $5,325, pushing the first-time candidate over $33,000 on hand.
And Joseph Hogan, whose $1,500 in the first three weeks of June pushed his total over $8,000, may be trailing in fundraising. Nonetheless, he had the biggest name contributor of the four HD 15 hopefuls this cycle: former House Speaker Allan Bense.
State political candidates and committees face a deadline to file reports showing finance activity through June 30.
Last updated on July 2, 2018