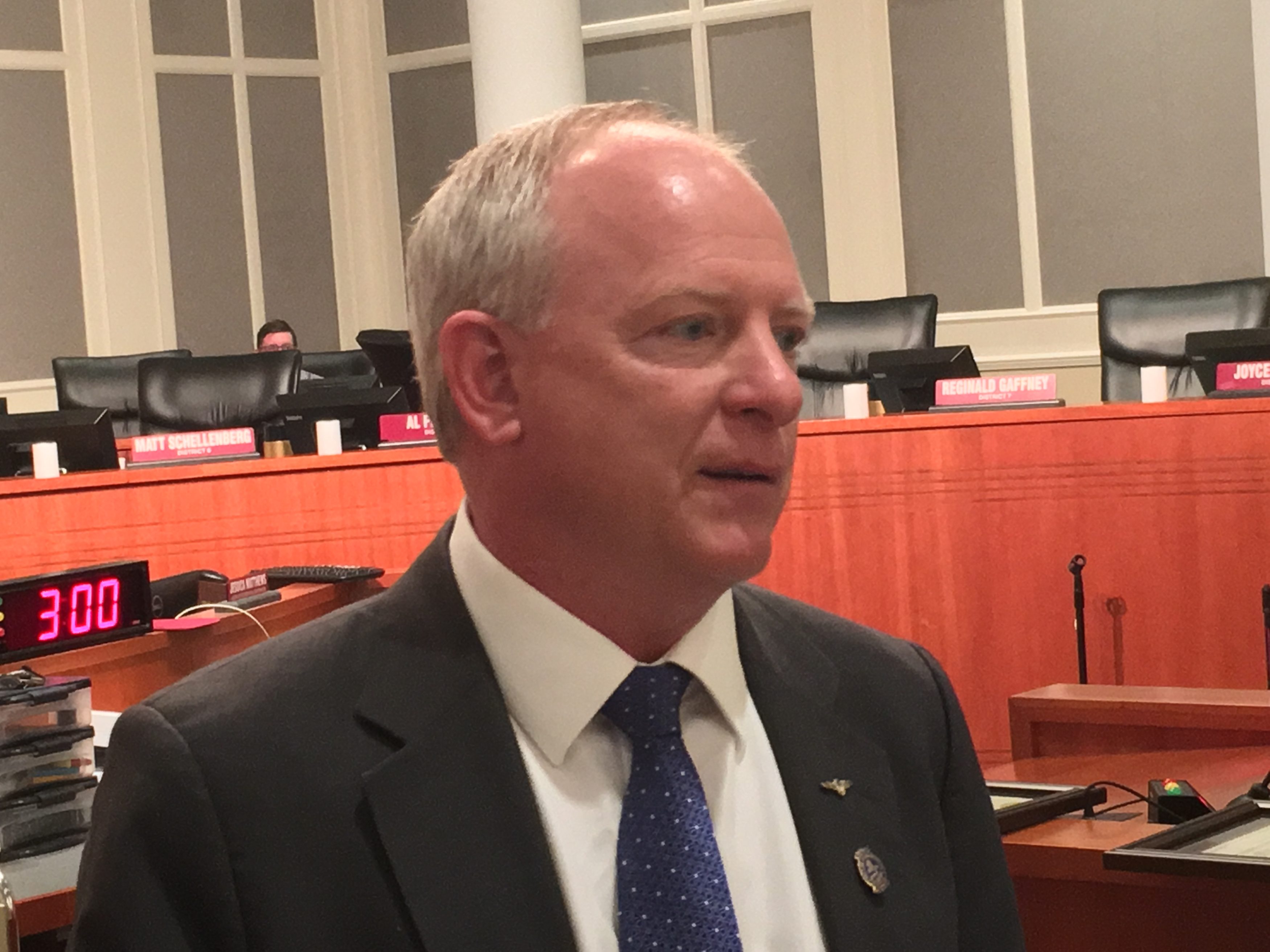 On June 1, Gov. Rick Scott suspended two Democratic Jacksonville City Council members who face 38 federal counts in a scheme to defraud local and federal taxpayers.
While Scott has not yet picked replacements for the currently suspended Katrina Brown and Reggie Brown, former Council President Anna Brosche arrived at a solution for their constituents weeks ago.
That solution: Councilman Sam Newby and Brosche filling in for the suspended duo until replacements were appointed.
"Me stepping in to help handle things in District 10 is a very temporary situation," Brosche said to one of many impassioned speakers at a June public notice meeting.
And indeed, it was temporary, as now current Council President Aaron Bowman exercised his authority and relieved the two at-large Republicans of those duties this week.

"That was not a legal assignment," Bowman said. "They have five at-large representatives to represent them."
Bowman made the move because, per his interpretation of charter, there was "no authority" to make the moves, and thus "no mechanism to continue."
Brosche had appointed Newby and herself to the roles, she said Tuesday, because she believed that a point person was needed for concerns specific to those districts.
The move "wasn't about legal authority," she added; rather, it was about ensuring the constituents had representation.
Brosche also noted that, in her understanding, similar moves were made to fill in the gap when councilors were suspended in the past.
For now, a call to the District 10 office — the one previously represented by Brosche in an ad hoc manner — says the "District 10 Council seat is currently vacant."
Gov. Scott, who is in Kuwait currently, is mulling a list of replacements with some interesting names on it.
Two Republicans are among the most interesting names: Bowman's former council assistant, Terrance Freeman, a Chamber Republican is one; Pastor Mark Griffin, a Republican who ran a competitive race in House District 13 in 2016, is another.
No timetable for replacement has been provided by the Governor's Office.