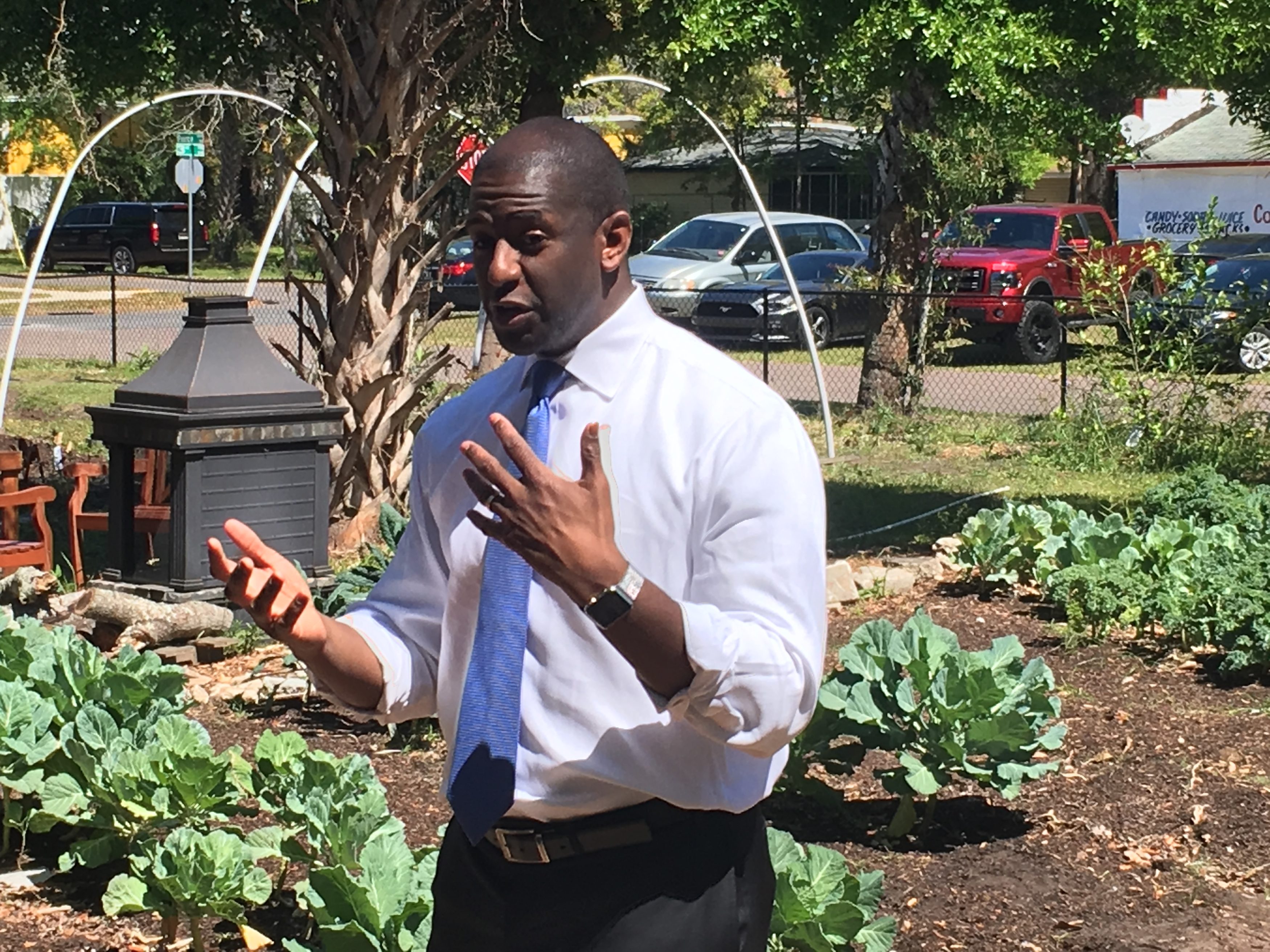 Tallahassee Mayor Andrew Gillum, firmly in the mix of the Democratic gubernatorial field with less than 60 days before the primary, will court Jacksonville voters Thursday evening at a town hall event.
The event kicks off at 6:30 p.m at the Gateway to Heaven church located at 7700 N. Pearl Street.
Attendees, especially those who have followed Gillum throughout his campaign, should expect to hear road-tested talking points, if the Orlando event last week was any indication.
"He dogged the incumbent for not expanding Medicaid and turning away federal cash for high-speed rail; he gave a full-throated endorsement for Amendment 4; and he detailed an extensive list of education priorities he'll push for if elected — a $50,000-a-year base salary for teachers, better early education, and more opportunities for K-12 students who aren't college-bound to learn skills that can land them a place in the workforce," wrote Florida Politics' Drew Wilson.
Gillum, who is fond of reminding audiences that he's the only "non-millionaire" in the Florida Governor's race, nonetheless has serious financial help also, via two prominent billionaires.
One of them (George Soros) in late June ponied up $250,000 to Gillum's Forward Florida political committee, bringing Soros money in total to $750,000. And as Florida Politics reported first last week, billionaire Tom Steyer committed $1 million to the Gillum effort via NextGen America, Steyer's progressive super PAC.
While Gillum lacks the resources of the other Democratic contenders (not to mention the Republicans), what is clear is that his benefactors believe he is worth the investment.