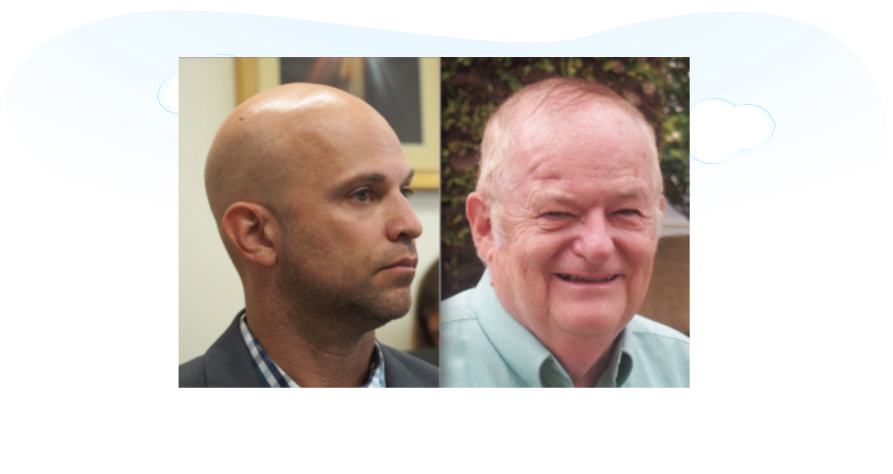 A former campaign volunteer for Rene Plasencia is seeking an apology from the state representative after the Orlando Republican accused him of downloading campaign data and taking it with him to a GOP rival.
George Collins is challenging Plasencia, first elected in 2014, for the House District 50 seat.
"Although my counsel has advised me I have grounds for a defamation lawsuit, what I seek from Rene Plasencia is a public apology for the false claims made against me and the stress inflicted upon me and the campaign," said Zane C. Matter in an email this week. He was on the Plasencia campaign before he moved to the Collins campaign.
Florida Politics first reported the accusations last month. Matter said he would have publicly addressed the allegations sooner, but because Plasencia had claimed he "was under potential criminal investigation by the Orange County Sheriff's office, … I was advised by my counsel that it was best to make no public comment at the time."
Plasencia had alleged that Matter, now serving as Collins' campaign treasurer, used his access to Plasencia's webElect political data account to download information after-hours onto a home computer. Matter then left Plasencia on June 1 and joined Collins.
Matter now says a Sheriff's Office spokesman has told him "there is no criminal investigation."
"I was given access to webElect as a 'level 5,' which did not allow me to see financials, nor have any type of administrative access — and I had no interest in that," Matter told Florida Politics. "I was given phone numbers and yard sign lists, and access to review and initialize walk packets, as that is what level 5 access allows in webElect.
"I brought no information to the Collins campaign; I simply agreed with George on the issues more and decided to be on his campaign."
The accusations from Plasencia and his team "were false and nothing more than a political stunt to discourage George from entering the race and qualifying," Matter said. "George is a conservative who will fight for the issues that matter to the people in District 50."
Plasencia and Collins will face off in the Aug. 28 Republican primary for HD 50, covering eastern Orange County and northern Brevard County.
They met in the primary two years ago; Plasencia won. Collins filed for a rematch June 5, and later added Matter as his campaign treasurer. The winner will take on Democrat Pamela Joy Dirschka in the November general election.
"… Plasencia sees our campaign as a threat to him," Matter said. "We are building vast momentum and support."
__
Background for this post taken from previously published reports by Orlando correspondent Scott Powers. Powers is on vacation this week.