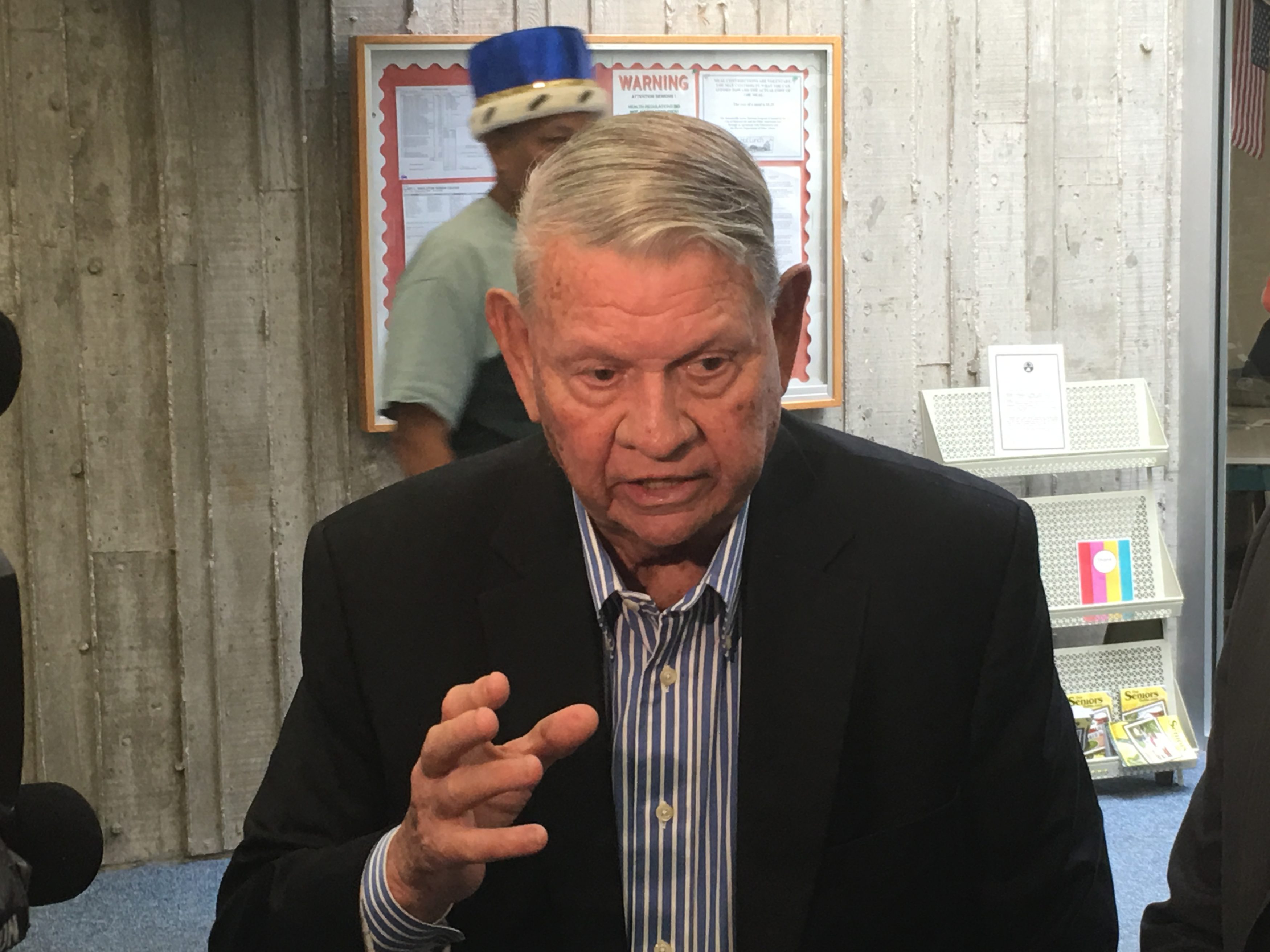 Ahead of a Friday visit from House Minority Leader Nancy Pelosi to endorse Congressman Al Lawson in the Democratic Primary in Florida's 5th Congressional District, former Jacksonville Mayor Jake Godbold endorsed another former mayor, Alvin Brown, for the seat.
Brown, mounting a challenge to Lawson, sees this as a key endorsement.
In a short video, Godbold said he'll be a "big guy in Congress, and we need somebody from North Florida, somebody from Jacksonville, so we can call him and get in touch with him."
"Alvin's a good man," Godbold added.
Godbold was Jacksonville Mayor from 1979 to 1987. Brown, from 2011 to 2015.
Will this make a dent in a news cycle? With Lawson bringing Pelosi to town Friday, and with Brown not exactly publicizing the media event, it could be argued Brown did not maximize the value of this endorsement.
The CD 5 primary is Aug. 28. The winner will face nominal Republican opposition in November.