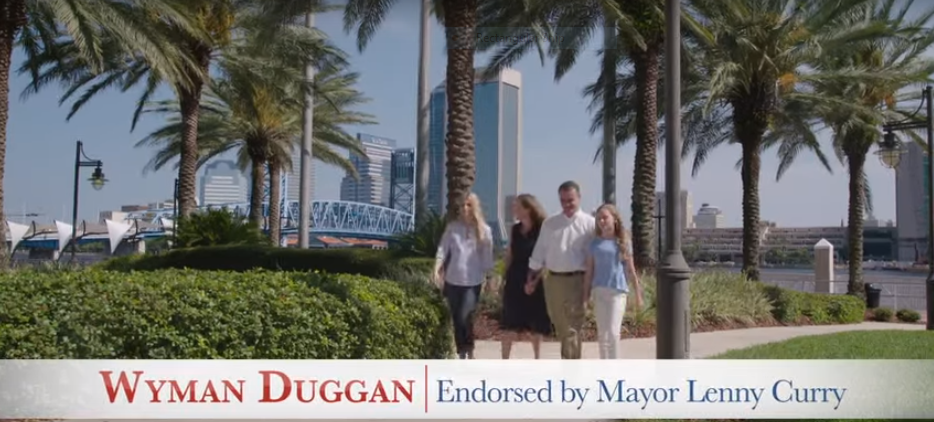 With the Republican primary just six weeks away, candidate Wyman Duggan released the first television ad in the competitive three-way GOP primary in House District 15.
Central to the ad: one of his key supporters, Jacksonville Mayor Lenny Curry.
Curry vouches for "principled conservative" Duggan, stressing the importance of "having conservatives we can trust fighting for our shared values."
The ad asserts that Duggan is endorsed by the NRA, stands with President Donald Trump and opposes "sanctuary cities," of which there are none currently in Florida.
Duggan will be up on television through the primary, with this and other spots.
Among the GOP field, Duggan is uniquely positioned to go on TV. As of the July 13 finance report, he had almost $123,000 on hand, with opponents Mark Zeigler ($32,482 on hand) and Joseph Hogan ($12,537) well behind.
Democrat Tracye Polson, with $127,000 on hand, still holds a narrowing cash lead against the Republican field.
If Polson/Duggan is the general election, expect this to be one of the most expensive state House races in Florida. Polson appears poised to have help, including staffers, from the Florida Democratic Party. Duggan will have all the help he needs from the Jacksonville business and political establishments, along with state interests.