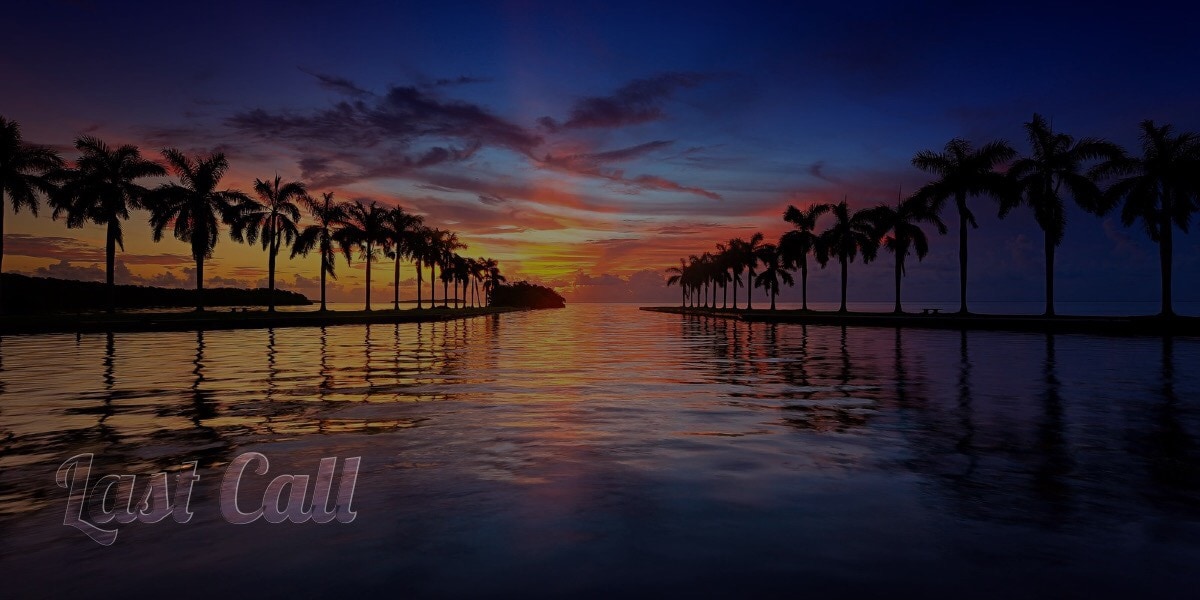 Last Call — A prime-time read of what's going down in Florida politics.
First Shot
A Tallahassee judge has rejected the state's request for a rehearing in a battle about whether lawmakers properly carried out a 2014 constitutional amendment that required spending on land and water conservation.
That sets the case up to potentially next go to the 1st District Court of Appeal.
Circuit Judge Charles Dodson issued a three-page order Monday turning down the rehearing request. Last week, he also denied a request from the state to disqualify him from the case.
In June, he ruled that lawmakers had failed to properly comply with the voter-approved constitutional amendment, which required using money from a real estate tax to bolster land and water conservation.
The constitutional change, passed by nearly 75 percent of voters, mandates state spending for land and water conservation. It requires state officials to set aside 33 percent of the money from the real estate "documentary stamp" tax to protect Florida's environmentally sensitive areas for 20 years.
Environmental groups filed legal challenges against the state in 2015, contending that lawmakers had diverted portions of the money to other expenses. Dodson last month ruled in favor of Florida Defenders of the Environment and the Florida Wildlife Federation.
"These cases were consolidated at the request of defendants (the state)," Dodson wrote. "Their motion to consolidate was filed Aug. 19, 2016. In it, they vigorously argued consolidation was necessary to avoid inconsistent results in the two cases. I agree. The motion for rehearing is denied."
___
Includes material from The News Service of Florida, republished with permission.
Evening Reads
"Trump administration preparing plan for billions in emergency aid to farmers hurt by tariffs" via the Associated Press
"'Thumb on the scale': Democrats attack Florida law that lists Republicans first" via Steve Bousquet of the Tampa Bay Times
"Judge strikes down Florida's campus ban on early voting" via The Associated Press
"Critics say pricey, exclusive toll lanes ("Lexus Lanes") hurt the poor. Will it change with a new governor?" via Mitch Perry of The Florida Phoenix
"Matt Caldwell accuses Facebook of censorship after ad is removed" via Ryan Nicol of Florida Politics
"It's back: Costco's weapon to win 'whiskey and Wheaties' war" via Jim Rosica of Florida Politics
"Rick Scott's City Council appointee sought unemployment benefits a week before taking office" via Chris Hong of the Florida Times-Union
"Sarasota School Board candidate likes inflammatory Facebook comment" via Elizabeth Djinis of the Sarasota Herald-Tribune
"Florida TaxWatch presses for focus on school leadership, role of principals" via Jeffrey Solocheck of the Tampa Bay Times
"Uptick in young voter registrations, post-Parkland, same as 2014 — when GOP won" via Alex Leary of the Tampa Bay Times
Quote of the Day
"(He's) bankrupt of ideas and he has to resort to these dumb ideas to try and get attention for himself and his campaign." — NRA lobbyist Marion Hammer on a mailer from Democratic candidate for Governor Jeff Greene that shows school kids as shooting targets.
Bill Day's Latest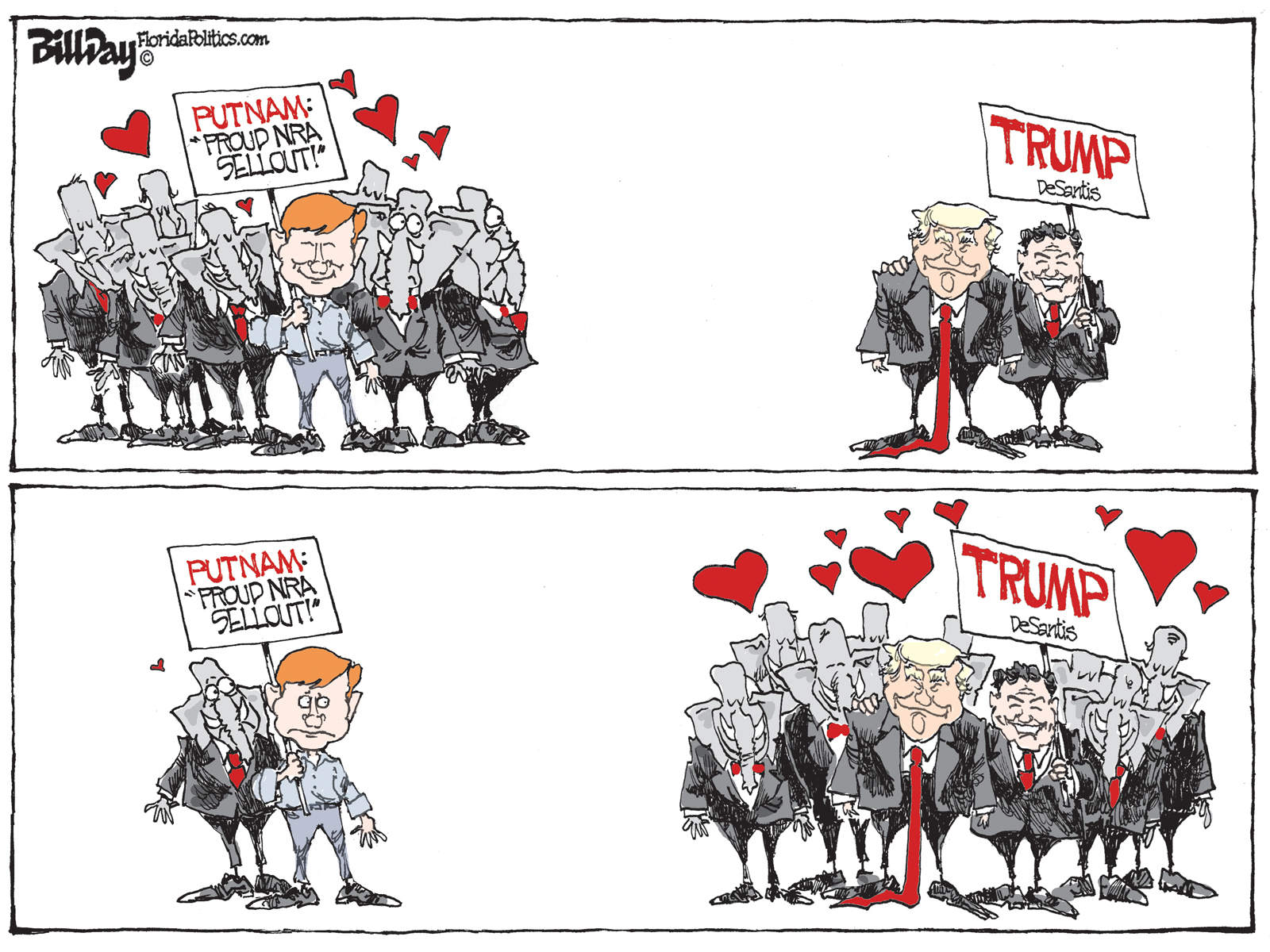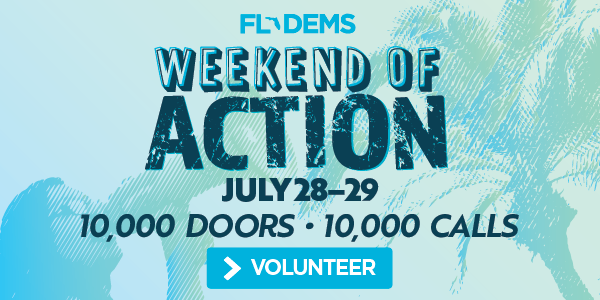 Breakthrough Insights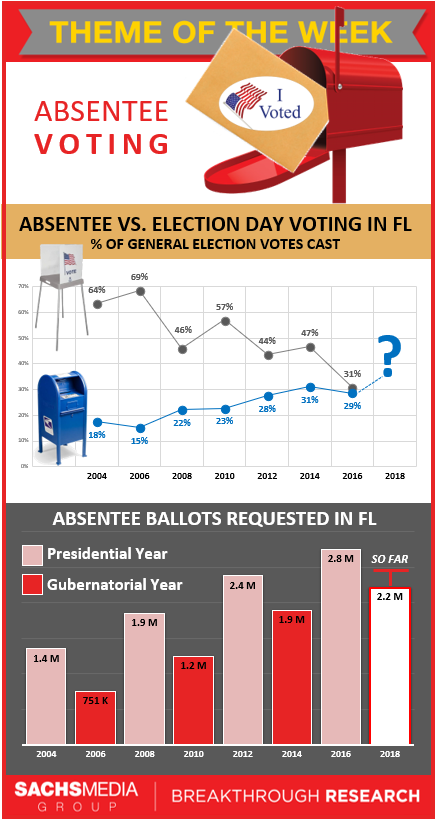 Wake Up Early?
The 11th U.S. Circuit Court of Appeals will hear arguments in a constitutional battle about Florida's process for restoring the voting rights of felons. That's at 9 a.m., Elbert P. Tuttle United States Court of Appeals Building, 56 Forsyth St. N.W., Atlanta.
Former Miami Beach Mayor and Democratic candidate for Governor Philip Levine will campaign in the Tampa Bay area:
— First, he will attend House Democratic Leader Janet Cruz's 2018 Job Fair. That's at 10 a.m., Higgins Hall, 5225 N. Himes Ave., Tampa.
— Later, he will meet with the Hillsborough Classroom Teachers Association to discuss issues facing public schools and his plan to raise teacher pay and improve public education. That's at 1:30 p.m., 3102 N Habana Ave., Tampa.
Democrat Lee Mangold, who is running to replace term-limited GOP Rep. Jason Brodeur in Seminole County's House District 28, will hold a meet-and-greet event. That's at noon, Maple Street Biscuit Company, 978 City Plaza Way, Oviedo.
Republican candidate for Agriculture Commissioner Denise Grimsley will speak at the Florida Senior Living Association's 2018 Senior Living Conference. That's at 12:30 p.m., Marriott Harbor Beach Resort & Spa, Ocean Ballroom, 3030 Holiday Drive, Fort Lauderdale.
Democratic candidate for Governor Gwen Graham will host a free "community grill out" for community leaders, elected officials and supporters in Miami-Dade County. That's at 5 p.m., Picnic Park, Pavilion A, 15151 NW 82nd Ave., Miami Lakes.
Republican Tommy Gregory, running in House District 73 in Sarasota and Manatee counties, is slated to hold a meet-and-greet event. That's at 5:30 p.m., Anna Maria Oyster Bar, 1525 51st Ave. East, Ellenton.
The Women's Foundation of Florida will hold a "Women on the Run" event in Broward County to help mentor and train women to run for office. That's at 5:30 p.m., Broward County School Board, 600 S.E. Third Ave., Fort Lauderdale.
Tallahassee Mayor and Democratic candidate for governor Andrew Gillum and the FWD.us Florida Coalition will hold a roundtable discussion on a long-term solution for Dreamers. That's 6:30 p.m., Walker-Ford Community Center, 2301 Pasco St., Tallahassee.