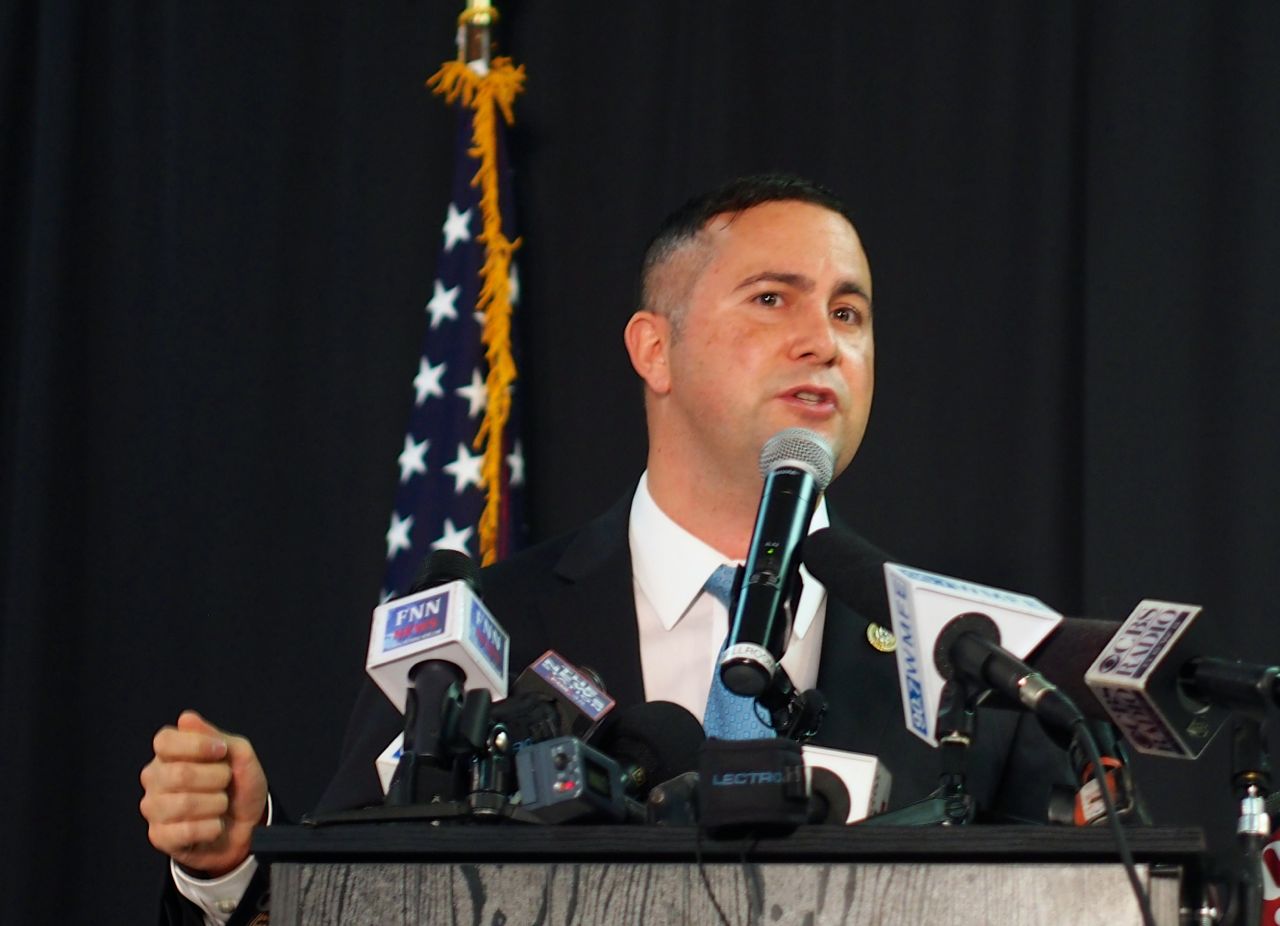 Democratic U.S. Rep. Darren Soto announced the endorsement of his re-election campaign by the Democratic Environmental Caucus of Florida Tuesday.
The endorsement adds to a list of Democratic and progressive groups that previously might have been expected to endorse Soto's Democratic primary challenger and predecessor in Florida's 9th Congressional District, former U.S. Rep. Alan Grayson.
The Democratic Environmental Caucus's President Michael Newett expressed appreciation for Soto's "commitment to preserve, protect and enhance Florida's natural environment."
Soto and Grayson are battling over CD 9, covering south Orange, all of Osceola, and east Polk counties, a region that is the crux of the South Florida Water Management District flow through the Kissimmee River into Lake Okeechobee, the Everglades, and the algae-plagued coasts east and west of Okeechobee. The winner of the Aug. 28 Democratic primary faces Republican Wayne Liebnitzky in November.
Soto, a member of the U.S. House Agriculture Committee and the Natural Resources Committee, has pushed legislation to address Kissimmee River restoration and other water management projects, and has previously received the endorsements of the League of Conservation Voters and the Flordia Conservation Voters.
"DECF members are some of the most active, informed progressive voters in Central Florida, and I'm honored to have their support. I sought a seat on the Natural Resources Committee because the people of our District wanted a fighter for Florida's environment," he stated in a news release issued by his campaign. "In Congress, I've helped stop Trump's reckless attempt to allow oil drilling in our waters, passed a law to hold foreign oil drillers more liable for their spills, and passed bills out of the House to protect the Kissimmee River and marine life like sharks and marlins. With the support of DECF members, I know we can accomplish even more."