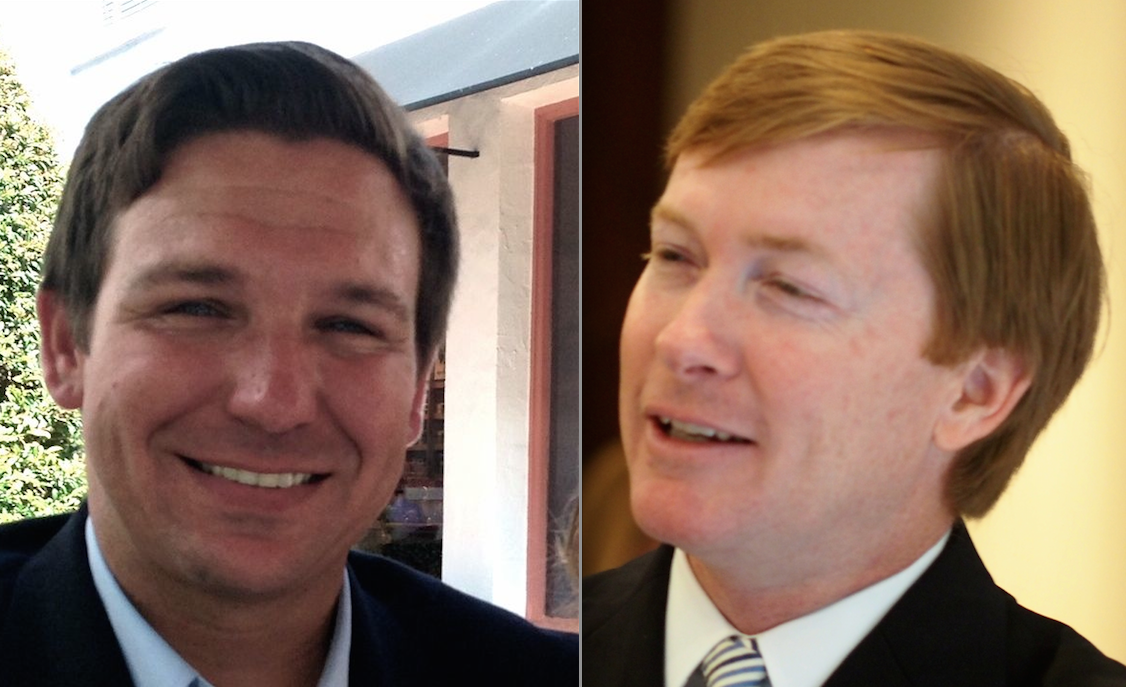 We saw the Donald Trump effect in action in Tuesday's Georgia gubernatorial primary. We may be seeing a repeat in Florida come Aug. 28.
A new poll from the Florida Atlantic University Business and Economics Polling Initiative has Ron DeSantis up nine points over former front-runner Adam Putnam in the GOP race for governor.
That continues the trend of polls showing DeSantis, a northeast Florida congressman, leading or tied with Putnam, the term-limited state Agriculture Commissioner, after DeSantis was endorsed by Trump.
It started with a Remington Research Group poll at the beginning of the month showing DeSantis up 17 points. Given Remington's middling reputation as a pollster, it was fair to wonder whether that poll was an outlier rather than a sign the race was shifting.
But just over a week later, another poll showed DeSantis with a double-digit lead. Then, a third survey had DeSantis up 20 points.
This past weekend, the Florida Chamber of Commerce had the race tied. But that was a shift of 17 points toward DeSantis since the group's previous poll.
Now, FAU's survey has DeSantis earning 36 percent of voters' support, with Putnam pulling in just 27 percent. And analysts say that's due in large part to Trump's decision to insert himself into the race.
"President Trump's backing of Congressman DeSantis appears to have pushed the congressman past the early favorite Adam Putnam in the Republican primary," said Kevin Wagner, professor of political science at FAU and a research fellow of the Initiative.
While Trump's endorsements have had limited success in the past (most notably in the Alabama Senate race, where his candidates of choice lost in both the primary and general elections), the president has had more wins recently.
That trend was most recently highlighted in the Republican gubernatorial primary in Georgia, where Brian Kemp coasted to victory Tuesday night after earning Trump's support.
Nevertheless, Wagner warns Trump could be a liability come November.
"While the President can help Congressman DeSantis in the primary, Mr. Trump's underwater approval ratings may be a drag in the general election."
Indeed, the poll shows Trump's overall approval rating dropped two points from the poll's previous results in May. He now sits at 41 percent approval, with 47 percent of voters disapproving.
Other notable points from the FAU survey show Republicans ranking immigration as their top concern in 2018, with 43 percent of voters citing that issue.
The survey was conducted July 20-21 among 800 registered voters, with a margin of error of 3.4 points. Party breakdown among the survey respondents was 35 percent registered Democrats, 33 percent registered Republicans and 32 percent registered independents.