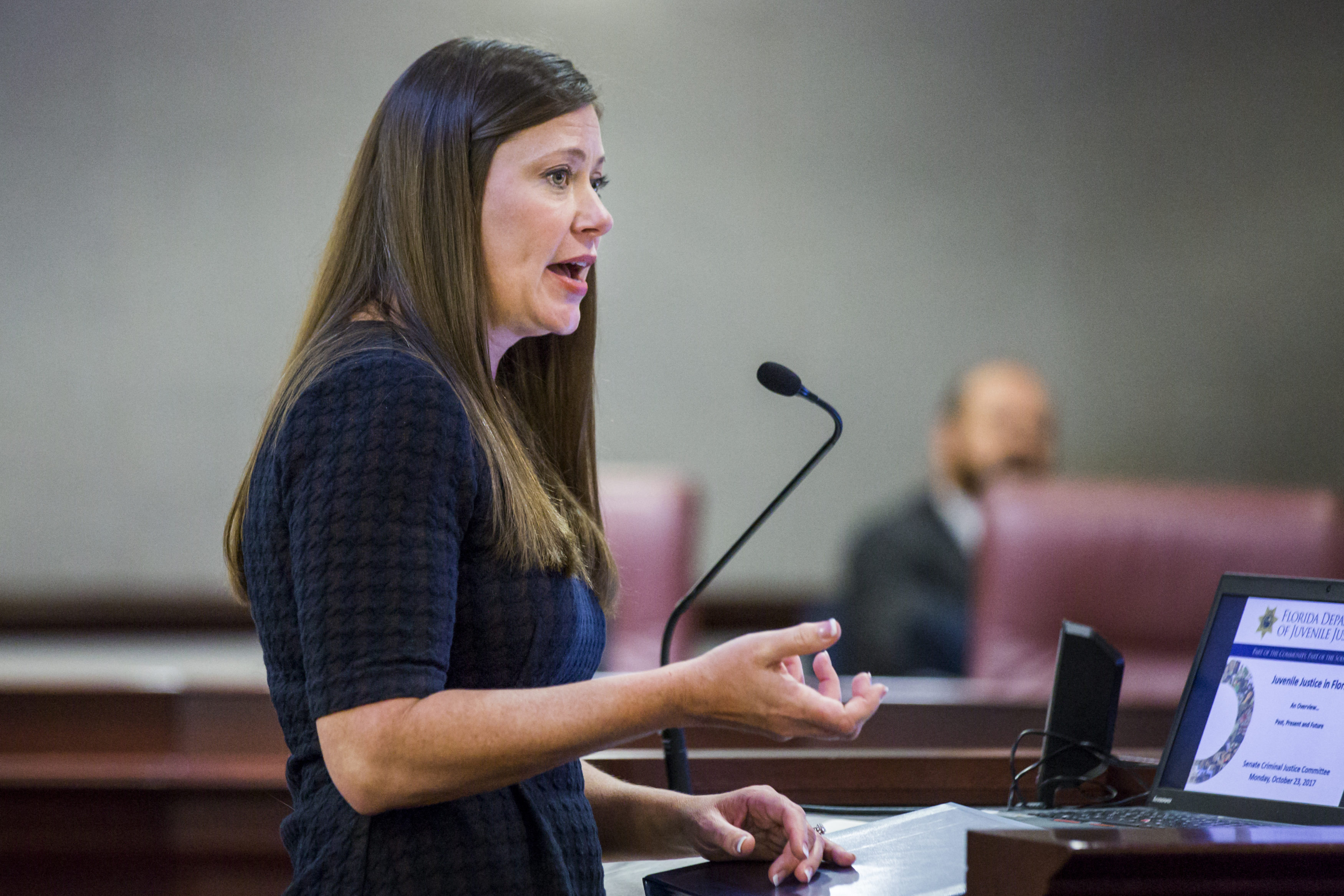 Department of Juvenile Justice Secretary Christina Daly will depart the agency August 31, according to a statement released Thursday afternoon by Gov. Rick Scott's office.
Currently, it's unclear who will replace Daly. Scott's office said those details will soon become available.
Daly has served at DJJ since 2006 in a variety of leadership positions. In 2014, Scott, shortly after winning re-election, picked Daly to lead the agency.
"Christy Daly has done a fantastic job at DJJ and has driven positive change through innovative leadership to build a better system of care for the thousands of youth they serve," Scott said in a prepared statement. "Under her leadership, DJJ has increased collaboration statewide with community partners, strengthened evidence-based practices and has been recognized as a national leader in reform of a comprehensive juvenile justice system."
In a resignation letter addressed to Scott, Daly wrote, "I'm extremely proud of the progress that has been made under your administration.
"It has been my goal from the beginning to deliver to the citizens of Florida a balanced and sustainable juvenile justice system."
A news release announcing Daly's planned departure credits her leadership with reductions in "both juvenile arrests and incarceration statewide, while improving public safety through a more-balanced approach that incorporates a community-based, effective continuum of services that results in improved outcomes for youths." 
Although, her tenure did not go without controversy. Following a 2017 Miami Herald investigation that found a culture of violence in youth lockups, Daly's oversight of the agency became a hot-button issue. DJJ and the newspaper exchanged public back and forths over the nationally recognized story.
But in response to the investigation and with the help of Daly, lawmakers and Scott agreed to address the issues at juvenile detention centers through legislation. Among changes passed in 2018: An $8 million appropriation to raise probation and detention officer salaries; a $1 million investment in surveillance equipment; $5.3 million for facility upgrades; $6.1 million for new beds at lockups; and $9.1 million for prevention and intervention programs.
"Florida has risen as a state leader in juvenile justice reform, reform that has been strategic and driven by data and research," Daly continued in her resignation letter. "Our use of validated assessments and decision-making tools has strengthened public safety throughout our communities and resulted in better outcomes for Florida's children and families."