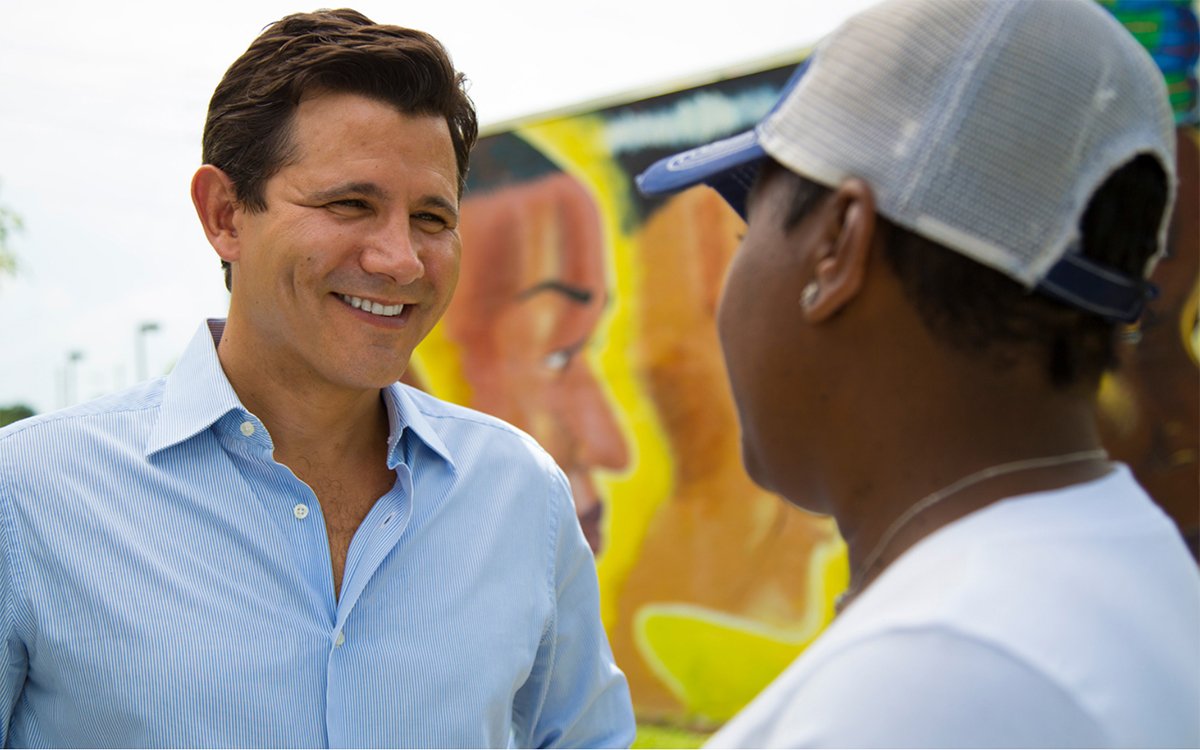 The South Florida Council of Fire Fighters is backing former prosecutor Jason Pizzo in his bid to unseat incumbent Democratic Sen. Daphne Campbell in the Senate District 38 primary.
"The South Florida Council of Firefighters, representing nearly 3,500 firefighters and their families, commend Jason Pizzo on his willingness to run for and serve in public office, and because of that we wish to endorse him and offer our support to his campaign to become the next Florida State Senator in District 38," council president John O'Brien said.
"We appreciate his support in helping firefighters overcome the varying challenges facing our members and we look forward to working with him to guarantee top quality fire/rescue services to his constituents. We know that Jason's heart is in the right place and we will be encouraging our members to support him."
The firefighter nod is the latest in long list of endorsements for Pizzo, an attorney who was the second-place finisher in the 2016 Democratic primary for the Miami-Dade seat.
Prior labor union endorsements have come in from AFSCME, the Florida Education Association, the United Teachers of Dade and the Florida AFL-CIO, with other backers including LGBTQ rights group Equality Florida, Miami Gardens state Rep. Barbara Watson and an assortment of local elected officials.
"Our firefighters and first responders in Miami-Dade deserve a champion in Tallahassee who will fight for them. They put their lives on the line every single day to keep us safe and protect our families," Pizzo said. "As the next state senator for District 38, I will do the same with every vote I take and decision I make."
Pizzo and Campbell are the only candidates vying for SD 38. Since no other candidates qualified for the race, state law will allow all voters, regardless of party affiliation, to cast a ballot in the Aug. 28 primary election.
As of July 20, Campbell had raised about $118,000 for her re-election campaign and had about $20,500 in the bank. Pizzo has not yet filed his report for the middle two weeks of July, but as of last check-in he had raised $106,000 in outside money and kicked in another $150,000 in loans. He had a little over $53,000 in the bank on July 6.
SD 38 covers parts of Miami-Dade County including Miami Beach, North Miami and Bal Harbour. It is a Democratic stronghold that voted plus-52 for Hillary Clinton two years ago.