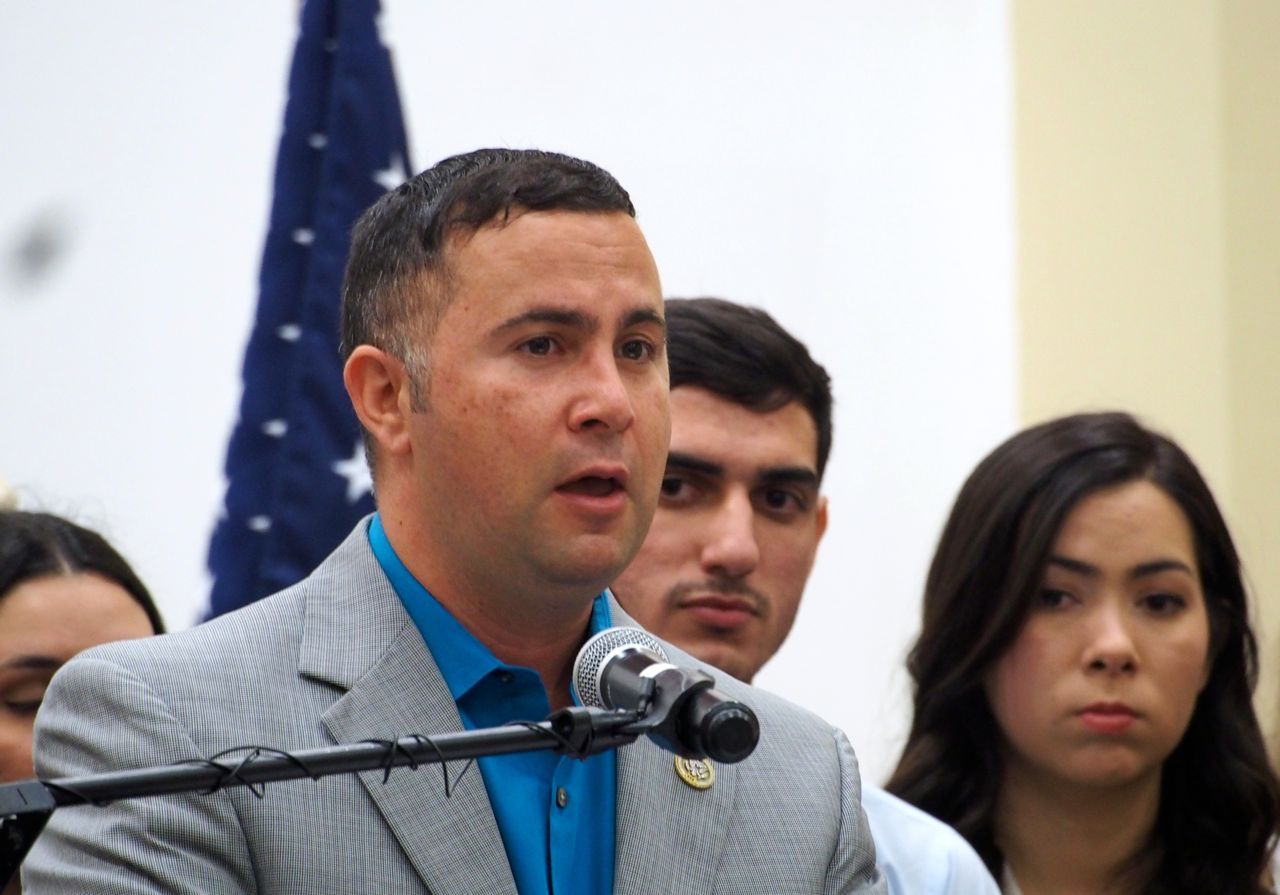 The national gun-control political action committee founded by former U.S. Rep. Gabby Giffords and her husband Mark Kelly, Giffords PAC, is endorsing Democratic U.S. Rep. Darren Soto in his re-election bid in Florida's 9th Congressional District.
The endorsement, announced Tuesday by Soto's campaign, comes to Soto who's been under attack for his career political record on guns by his Aug. 28 Democratic primary challenger former U.S. Rep. Alan Grayson, who was a colleague of Giffords in Congress.
The Giffords PAC was founded by Kelly, a former NASA space shuttle astronaut and retired U.S. Navy captain, and his wife, who survived a 2011 assassination attempt that also killed six people and wounded 18 others. The Arizona Democrat was left with permanent brain injuries but recovered to return to Congress and become a leader in the gun-control movement.
"Darren Soto is a fighter who has stood up to the gun lobby in Congress, refused to stay silent on the need to address our gun violence crisis, and championed legislation that will save lives," Giffords stated in a news release. "We are proud to endorse Darren for re-election because he is committed to protecting not only the people of Florida, but communities all across the country. We look forward to continuing our work with Darren as we push for the solutions that will keep our schools, streets, churches, and neighborhoods safe."
Grayson also has been a strong advocate of significant gun control measures, and he's been challenging Soto's career record on the issue, noting that while Soto was in the Florida House of Representatives, he received an A rating and an endorsement from the National Rifle Association in 2010.
Soto and his campaign have dismissed that circumstance as not indicative of who he is and argued that he'd been a strong voice for gun law reforms in Congress, voting against a concealed weapons reciprocity measure last year and advocating background checks on all firearm sales, among other positions. Soto also was among the first to call for bans on the sales of semi-automatic weapons in Florida, when he was in the Florida Senate, holding a news conference on the call just a few days after the June 12, 2016, massacre at Orlando's Pulse nightclub.
"Congresswoman Gabby Giffords is a singular force in American life," Soto stated. "She is the definition of courage. It is humbling to have her support. Her, her husband Mark, and the entire Giffords organization are true leaders, and I am honored to work with them to end gun violence. The NRA is a determined opponent, but the great majority of Americans are seeing through their lies. Together, we will overcome them and pass real gun safety reform."