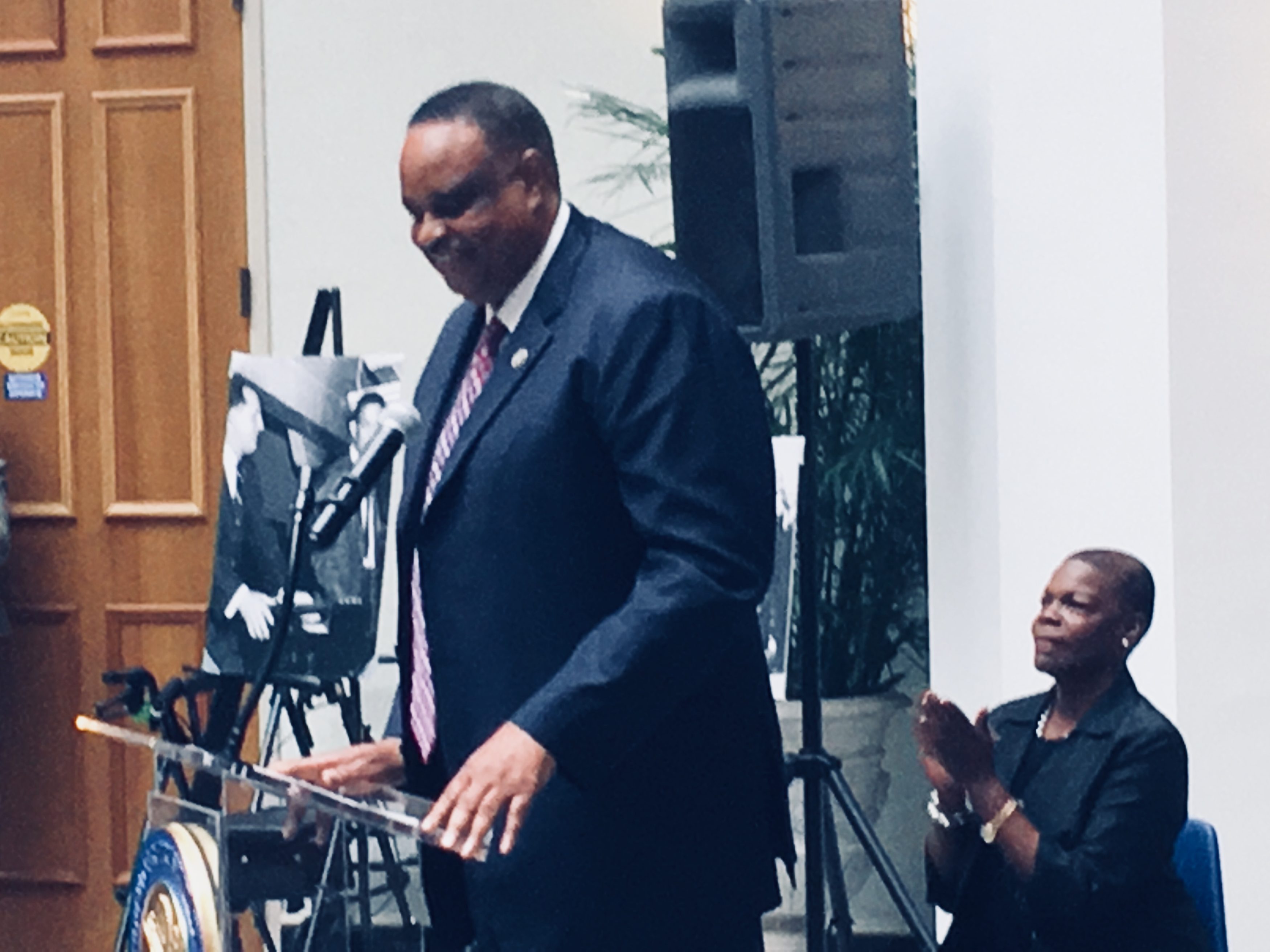 On Wednesday, U.S. Rep. Al Lawson announced a $25,000 Environmental Protection Agency grant for the Fairfax Environmental Committee for Justice.
The Jacksonville non-profit was launched to help remedy one of Jacksonville's most high-profile Superfund sites. And now, resources will be available to sustain its efforts via hiring technical advisors.
Per the EPA: Fairfax Street Wood Treaters site is in a residential area, near a school and houses, and over decades the property became increasingly toxic, due to the company's use of chromated copper arsenate, stored in seven above ground tanks the EPA described as being in "poor condition."
The EPA was pressured by the Florida Department of Environmental Protection as far back as 2010 to move on this. The project has been on the EPA radar since; however, despite efforts, testing in March 2018 revealed arsenic contaminated soil. Soil at the nearby Susie E. Tolbert Elementary School is being cleaned up presently, the Feds assert.
"It is essential that environmental cleanup efforts be transparent and accessible to the public," Rep. Lawson said. "This grant will help the Fairfax Environmental Committee for Justice, Inc. achieve just that. I am proud to have helped secure this much-needed funding to help heal our environment."