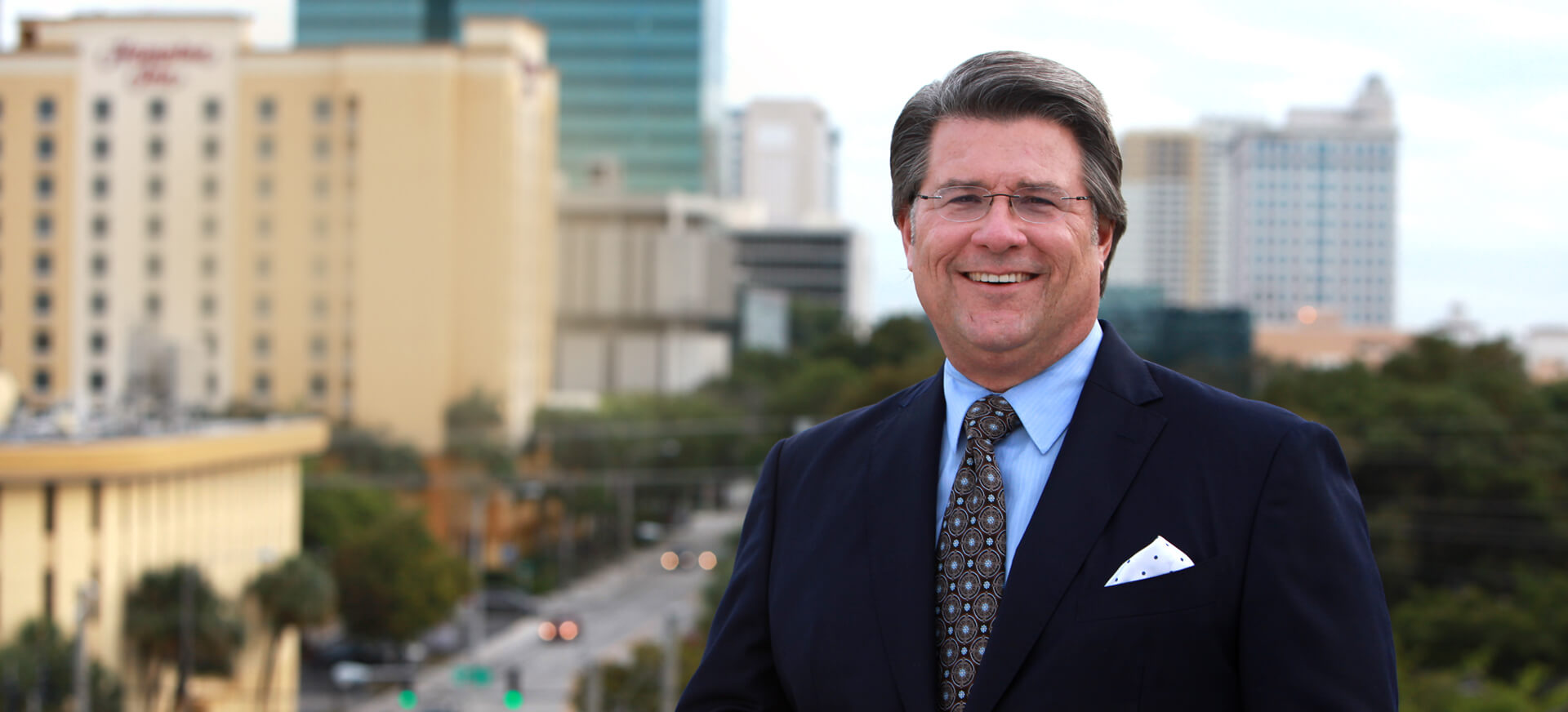 After more than $200,000 spent on attack ads slamming Fort Lauderdale Sen. Gary Farmer, his lead has only grown in the primary rematch between him and former Rep. Jim Waldman.
A tracking poll conducted by SEA Polling & Strategic Design found that as of Aug. 2, the first-term Senator had a 42-14 lead over Waldman with 44 percent of Senate District 34 Democrats unsure which box they'll tick in the primary election.
That's a major shift from SEA's baseline measure, which put Farmer ahead 35-10 with 55 percent undecided just one month ago. But even more telling is the opinion among voters who say they've seen ads — whether online, on TV or in the mail — from both campaigns.
"Among those who recall having received communications from both candidates, Farmer's lead swells to 30 percent. As less than 40 percent do not recall communications from either candidate and a 3-to-1 deficit among those who recall both sides communications, Waldman's ability to close Farmer's expanding lead diminishes," the pollster said.
The tracking poll comes shortly after political committee Moms Speak Out announced a new round of ads labeling Farmer as "obnoxious" and a "sexist" based on reports of a behind-closed-doors meeting with Democratic Sen. Lauren Book. Book has said the remarks were "disrespectful and archaic" but that the disapproved of the group using her experience and likeness in the ads.
There poll also found positive news for Farmer when it came to name ID — he has it and Waldman does not.
"Farmer's name identification checks in at 35 percent favorable to 13 percent unfavorable and Waldman at 9 percent favorable to 11 percent unfavorable with 61 percent unable to recognize the former state representative," the SEA memo read. "While Waldman looks increasingly unlikely to pose a serious challenge to Farmer this cycle, he's guaranteed to improve on his third-place finish in 2016."
Waldman filed to challenge Farmer on the last day of the candidate qualifying period, and his surprise announcement was accompanied by a manifesto tearing into Farmer for his vote against the controversial school safety bill that dominated the second half of the 2018 Legislative Session.
Through July 20, Farmer had raised more than $1.1 million for his campaign and political committee and had $627,000 of that cash in the bank. Waldman, through the same date, had raised just $11,716 in outside money. He has kicked in another $150,000 in candidate loans but hasn't shown much in the way of spending outside of cutting a check for the candidate qualifying fee.
SD 34 is a Democratic stronghold covering coastal Broward County. It is one of five state legislative primaries this cycle to be locked down due to the so-called "write-in loophole."