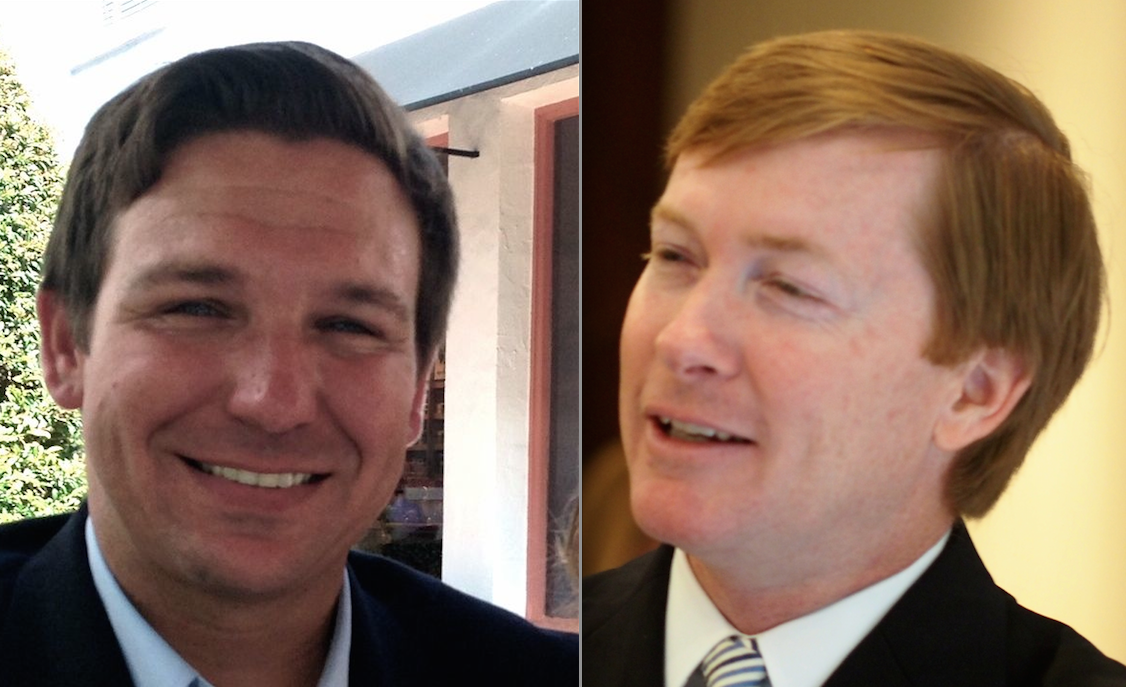 Agriculture Commissioner Adam Putnam and U.S. Rep. Ron DeSantis brought in more than $1 million apiece between their campaigns and political committees last week, according to newly filed campaign finance reports.
Putnam, per usual, brought in the most. His haul included nearly $1 million in campaign funds and another $587,100 in soft money raised via his affiliated political committee, Florida Grown.
DeSantis, meanwhile, reeled in $726,837 in hard dollars with the balance of his $1.3 million haul coming in through his committee, Friends of Ron DeSantis.
The biggest benefactor for each candidate was the state of Florida by way of campaign matching funds. Putnam cashed his first check from the state, which rang in at $932,471, on July 27. DeSantis drew down his first payment, which measured in at $643,225, on the same day.
The state campaign matching funds program, open only to candidates for Governor and Cabinet positions, matches contributions of $250 or less from individuals who were state residents at the time of making the contribution. The first distribution of those funds is made 60 days before the primary election.
Though it topped the charts for both Republicans, taxpayer funds weren't the only six-figure checks heading to the GOP rivals.
DeSantis, the preferred candidate of President Donald Trump, received $500,000 in committee cash from casino magnate Sheldon Adelson and his wife, Miriam Adelson. Adelson, the CEO of the Las Vegas Sands Corporation, is currently the second most prolific political donor of the 2018 election cycle, having given more than $30 million to various Republican candidates across the country.
Putnam's committee report showed another $500,000 in support from the Florida Chamber of Commerce, which endorsed his bid to succeed term-limited Gov. Rick Scott back in May.
As of July 27, Putnam had raised $36.8 million for his gubernatorial campaign and had about $7.3 million in the bank between his two accounts. DeSantis, who joined the race after New Year's, has now raised just shy of $15 million and has $4.2 million at the ready.
The pair are less than four weeks out from the Aug. 28 primary election that will decide which of the two will represent the Republican party on the November ballot. Recent polls of the nominating contest show DeSantis with a double-digit lead over Putnam, who had been the frontrunner prior to Trump wading into the primary battle.
The winner of the Republican primary will go up against one of five Democratic hopefuls in the Nov. 6 general election.