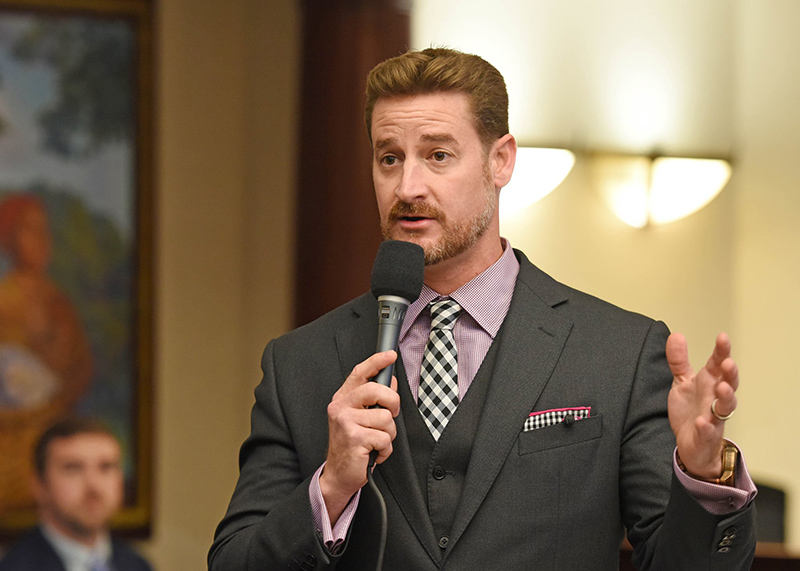 Congressional candidate Greg Steube, a Republican running in Florida's 17th Congressional District, won the endorsement of the National Association of Realtors Political Action Committee, a politically active professional group.
"Greg Steube has a varied background of public service and experience, which will help make him a strong leader and a voice for Realtors and property owners," said Ann DeFries, chair of Florida Realtors PAC Trustees.
"His desire to serve, to listen and to work hard makes him the Realtors' choice."
Specifically, the group spotlighted Steube's championing of property rights and low taxes during his time in the Florida Legislature.
Steube, a Sarasota Republican, has served in the state Senate since 2016 and clocked six years in the Florida House before that.
"I have been a champion of private property rights, low taxes and low regulation during my time in office," said Steube. "I am proud to receive this endorsement."
Notably, Steube this year sponsored legislation that would have pre-empted local ordinances from regulating property owners' right to use their property for short-term rentals. Florida Realtors and companies like Airbnb favored that legislation.
Steube right now is locked in a highly competitive Republican primary in a deep-red district. He's running against state Rep. Julio Gonzalez and Charlotte County activist Bill Akins.
The seat is open this year, thanks to the retirement of U.S. Rep. Tom Rooney, an Okeechobee Republican.
As of the second quarter reporting deadline, Gonzalez boasted about $349,000 in cash on hand while Steube, who had the most successful fundraising quarter of any candidate in the field, had more than $313,000. Akins held about $16,000 in cash.
There has also already been an extraordinary amount of outside money spent in the race. Of course, the Realtor PAC, the largest trade association Political Action Committee in the United States, will likely contribute to that trend.