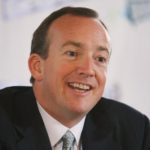 Medical marijuana company Surterra Wellness closed another successful round of equity fundraising that will allow it to start some substantial construction projects in the Sunshine State.
The company, founded in 2014, said it closed a $65 million "Series C" equity fundraising round in July. Series C funding is when investors put cash into companies that have shown viability in order to help them expand and grow at a more rapid clip.
Surterra, which runs 10 dispensaries in Florida, said some of that cash would be used to construct "substantial cultivation space in Florida" and double the number of its employees to 750 by the end of the year. Also in the cards: Building partnerships with other consumer brands, accelerating product development and conducting clinical research trials that test the effectiveness of medical marijuana in treating maladies such as anxiety, pain and PTSD. Surterra also has a license to sell medical marijuana in Texas and has an application pending in Virginia, CEO Jake Bergmann said Tuesday.
While Florida will get plenty of love as Surterra expands, the company said the funding will also help them establish roots in new state markets across the country.
The new round of funding was led by Wychwood Asset Management, the direct investment arm of William "Beau" Wrigley, Jr. As his name suggests, Wrigley was the one-time head of the Wrigley Company, the chewing gum empire founded by his family in the late 19th Century.
Wrigley's role in securing the new round of funding for Surterra landed him the chairmanship on the company's board of directors. Prior to the Wrigley Company's acquisition by fellow confectionary giant Mars, Beau Wrigley was at the helm through a period of growth and navigated numerous acquisitions, including those of Altoids and LifeSavers.
"I am thrilled to join the Surterra team and help drive their mission to build a best-in-class cannabis healthcare business," Wrigley said. "After extensive diligence, we determined that Surterra has the highest quality standards, best products, and most professional management team in the industry.
"We believe in the ability of cannabis to improve quality of life for patients across the country, and we are excited to build a global industry leader for the long term," he concluded.
Surterra CEO Jake Bergmann said the company was "proud to welcome Beau, a business leader who brings decades of world-class experience and expertise in brand building, to Surterra Wellness. Having a seasoned industry veteran like Beau intimately involved in building Surterra's business is exciting for the future of Surterra, our patients and the entire medical cannabis industry."
The Wrigley funding, which took place last month, is the latest in a number of recent transactions in the state's budding medical marijuana industry.
In an agreement announced last month, the Canadian firm Scythian Biosciences Inc. said it intends to spend $93 million to purchase a majority of 3 Boys Farms — a Florida medical-marijuana operator that has yet to begin selling products to patients — and an unnamed "health care organization." In June, California-based MedMen announced it was paying $53 million to acquire Eustis-based Treadwell Nursery, another of the state-licensed "medical marijuana treatment centers."
Since lawmakers in Florida first legalized non-euphoric medical marijuana in 2014, the state's cannabis industry has been plagued by legal and administrative challenges, delays in implementing the constitutional amendment and drawn-out rulemaking processes that have created frustration for legislators, patients, operators and investors.
A Tallahassee judge last week ruled that a state law capping the number of medical marijuana operators "directly contradicts" the 2016 constitutional amendment, which was approved by more than 71 percent of voters. But it's unclear what, if any, impact Leon County Circuit Judge Charles Dodson's decision will have since he did not stop health officials from continuing their current processes.
Still, marrying Wrigley — whose namesake brands have been found in checkout lanes around the world for more than a century — with one of the state's leading marijuana purveyors can be seen as another step toward putting cannabis, which requires a doctor's approval, in a category with other household-name products.
"This is about helping people. It can give people a normal life, let them go to school and be a normal member of society. It is incredible to craft that opportunity in an industry that is starting from scratch," Wrigley said in the statement.
The candy heir pointed out that three-dozen states have some sort of authorization for cannabis.
"Once people can get over the perception curve, they see the many benefits of this," Wrigley said.