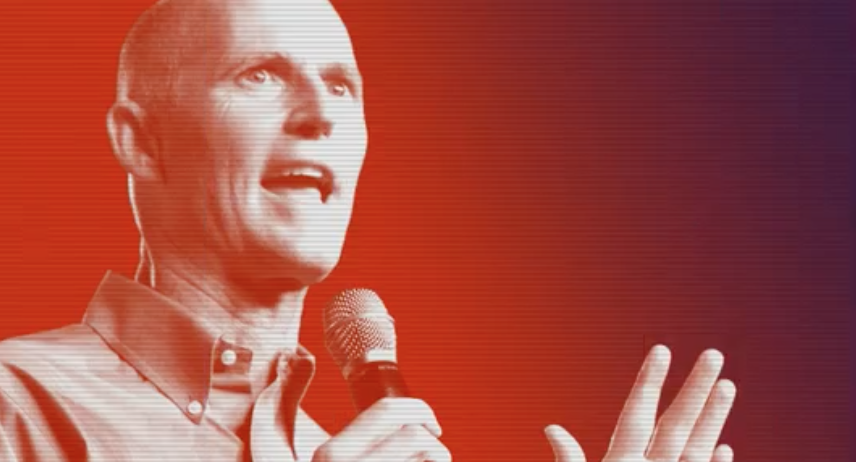 Senate Majority PAC and Priorities USA Action PAC are launching a new $1.1 million digital ad campaign to blanket the internet with a new advertisement hitting Republican U.S. Senate candidate Gov. Rick Scott for refusing to expand Medicaid in Florida and charging that he opposes mandatory insurance coverage of people with pre-existing conditions.
The first point, Medicaid expansion, comes from a well-documented debate that has lasted seven years over Florida's refusal to enroll in the optional federal Medicaid expansion program, a decision Democrats say leaves at least 750,000 Floridians without access to any standard health care coverage.
The second point, the pre-existing conditions, comes in part from Florida's participation in a federal lawsuit seeking to overturn a mandate in the Affordable Care Act that insurance companies must not deny coverage to new enrollees with ongoing conditions that can include things such as cancer or diabetes. That suit would not necessarily roll back such coverage but could make it a state option on whether to require it. Republicans in Congress last year also introduced a bill that would have eliminated the federal mandate, and Scott voiced support for it.
However, Scott has said he would be in favor of keeping pre-existing coverage requirements as a state rule in Florida.
The 15-second ad, "Worry," is running statewide in both English and Spanish versions. The ads will run across a broad range of platforms including Facebook, Google, YouTube and Pandora, as well as on online news platforms such as CNN, The New York Times, Univision and Telemundo.
"I worry about how to pay for health care," a woman says, as the video shows a worried woman talking with a doctor. "But Rick Scott rejected funds to expand Medicaid to hundreds of thousands of people, and wants to let insurance companies deny health care to people with pre-existing conditions."
Senate Majority PAC and Priorities USA Action both are independent political organizations supporting Democrats. The ad criticizes Scott but does not mention his opponent, Democratic incumbent U.S. Rep. Bill Nelson.
Nor does a news release the groups put out Thursday announcing the campaign.
"Throughout his time as governor, former health care profiteer Rick Scott has drastically increased his wealth while at the same time turning away funds that would greatly improve the lives of his constituents — including Medicaid funding that would have covered 750,000 Floridians and over $1 million that would have helped to fight substance abuse," the release states.
"Meanwhile, Scott has given billions of dollars in tax relief to the rich like himself and big corporations and supported a health care plan that could eliminate coverage for the 8 million Floridians with pre-existing conditions."