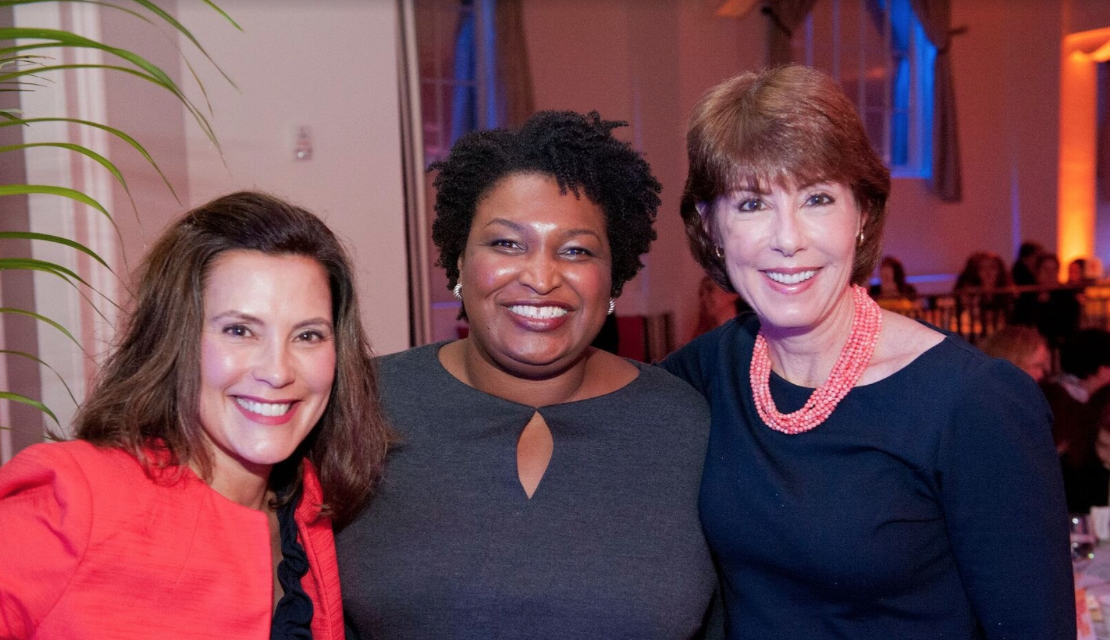 With another win, the Sisterhood of Gubernatorial Nominees has grown again.
Tuesday night's primary victory in Michigan by Democratic gubernatorial candidate Gretchen Whitmer has Gwen Graham smiling broadly in Florida on Wednesday.
Graham and her gubernatorial campaign are making no secret that they are counting on this being a year in which women, particularly on the Democratic side, rise up everywhere. She hailed Whitmer's win as another signal of that prospect.
"Gretchen Whitmer ran on a positive message and a clear vision for her state's future. Her victory tonight is another win for women, families and every Democrat who cares about protecting education, expanding health care and creating jobs," Graham stated in a news release.
In Florida of course, Graham must get past four men in the Aug. 28 primary — which she famously declared to be "Gwen and the men," — Philip Levine, Jeff Greene, Andrew Gillum, and Chris King. And then there's the challenge of winning over the Republican in November, either Ron DeSantis or Adam Putnam.
Tuesday night in Michigan, Whitmer defeated two men in the Democratic primary, including progressives' darling, Abdul El-Sayed.
"With Gretchen as the Democratic nominee," Graham declared, "Michigan Democrats are going to send another strong woman to the Governor's office."
The Center for American Women in Politics, a Rutgers University program, declared in a tweet Wednesday, "Another new record. 2018 has the most women gubernatorial nominees in history. The previous record, first set in 1994, was 10. Gretchen Whitmer and (newly nominated Kansas gubernatorial nominee) Laura Kelly make 11."
Graham pointed out that she and Whitmer share EMILY'S List backing, and Graham sent out a picture reminding that they are part of a sisterhood of candidates, showing Graham, Whitmer and Georgia Democratic gubernatorial nominee Stacey Abrams.
They're not alone. EMILY's List also is backing candidates in Oregon, New Hampshire, Kansas, New Mexico, Maine, Minnesota, Rhode Island, and Wisconsin. And there are additional women candidates on ballots in other states.
"There are only two Democratic women governors in our country right now. Through the work that EMILY's List candidates have done and the energy they have garnered from supporters in their states, we are going to increase that number significantly," EMILY's List senior director of campaign communications Julie McClain Downey stated. "These women, including Gwen Graham, are the strongest candidates in their fields. Voters are going to connect with their leadership styles and as a result, we will elect more women governors and end up with better policy outcomes for women and families across this country."