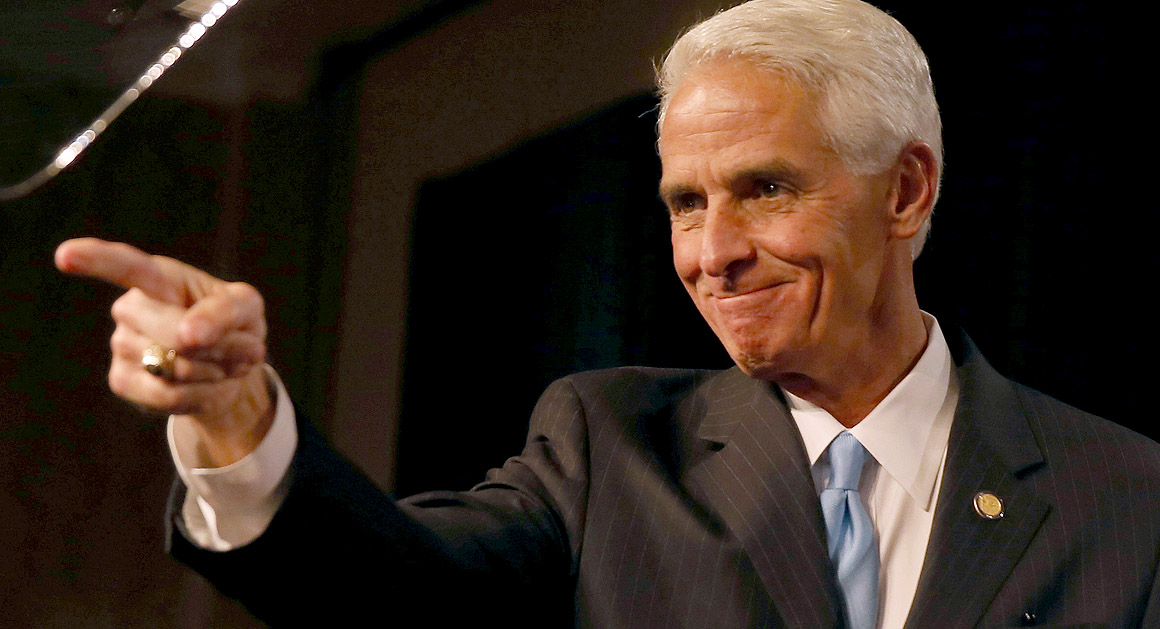 Democratic U.S. Rep. Charlie Crist announced a new bill Wednesday that would allow veterans to be treated with medical marijuana without getting canned from federal government jobs.
Crist introduced H.R. 6589, also known as the "Fairness in Federal Drug Testing Under State Laws Act," during a roundtable discussion with veterans and cannabis industry representatives in Largo.
"Medical marijuana is an issue of compassion, and in the veterans' community, access is even more important as more and more veterans are turning to cannabis to address chronic pain and PTSD. At the same time, the federal government is the largest employer of veterans; however, private cannabis use even in states that have legalized medical marijuana is prohibited in these positions," Crist said.
"Our bipartisan bill would protect federal employment for those in compliance with their state's cannabis laws. Because our veterans shouldn't have to choose between treatment options or job opportunities," he continued.
Republican U.S. Rep. Drew Ferguson of Georgia, who is co-introducing the measure with Crist, added that "no one should face unemployment for choosing to pursue private legal medical treatment," including federal workers, one-third of whom are veterans.
Crist's email announcing the bill said it had already earned the backing of numerous marijuana advocacy organizations, including Americans for Safe Access, Florida for Care, Marijuana Policy Project, the National Cannabis Industry Association, NORML, Veterans Cannabis Coalition and the Weed for Warriors Project.
"Congressman Crist has been a strong ally in our fight to allow Florida patients access to medical marijuana and efforts to protect this access from federal interference. Florida for Care is proud to support his common-sense bill to protect employment of Floridians whose well-being depends on continuing medical marijuana treatment," said Ben Pollara, executive director of Florida for Care, and campaign manager of the successful 2016 campaign to approve medical marijuana in Florida.
"We applaud Congressman Crist's leadership on this important issue as we continue working together to protect patients and strengthen the state's medical marijuana system."
Medical marijuana company Surterra Wellness, which operates 10 dispensaries in the Sunshine State, also lauded the plan in a separate statement.
"We applaud Congressman Crist for introducing a bipartisan bill to protect veterans' treatment options. Surterra stands proudly beside the Congressman as he pursues medical cannabis reform in Congress so that our communities and local veterans can have access to safe and effective treatment options," said Surterra CEO Jake Bergmann.
"We have a significant veteran community in Florida that deserves the highest quality, most consistent medical cannabis products available. We are proud to lead a company that seeks to improve the quality of our brave men and women's lives through safe, natural means," he continued.